Cloud Platforms for Access Control Will Change How Integrators Deliver Value
Security integrators will be a crucial link in the value chain for ensuring an experience-driven focus on protecting people and assets.
Cloud technologies give people access through their mobile phones and other devices to a variety of new experiences, while making their workplaces smarter and more data-driven.
With the advent of identity- and location-aware building systems, virtual assistants and "personal IoT" solutions that recognize people and customize their office environment, the workplace is undergoing a period of unprecedented change.
Until now, these capabilities could generally only be developed and delivered on an office-by-office, facility-by-facility or, at most, company-by-company basis.
This all changes as mobile identities move toward greater adoption, and as the global installed base of physical access control system (PACS) readers, controllers, panels and locks are connected to the Cloud and IoT and married with location services capabilities to create a common platform upon which developers can build, deliver and manage innovative and data-driven trusted workplace solutions.
It is an important time for systems integrators, who will need to watch for new ways to deliver value.
A New Chapter in Physical Access Control
Creating a global Cloud platform for trusted workplace innovation will ensure identity-aware, seamless and more consistent service delivery and user experiences while improving how identity solutions are delivered. Cloud solutions will provide a trusted platform for bridging biometrics and access control while meeting the concerns of accessibility and data protection in a connected environment.
They will facilitate remote management of all readers and users (including onboarding, template loading and enrollment activities for supported authentication modes), while providing the backbone for quickly adding complementary applications.
Cloud connections will also enable access control systems to join advanced smart building solution set through Cloud-based monitoring applications that deliver robust analytics capabilities used to proactively pinpoint and troubleshoot potential system failures. The applications will also monitor secure connections between access control peripherals and trigger firmware updates to address potential cyber threats.
Additionally, Cloud platforms will support more flexible subscription models that, for instance, enable more easy replenishment of mobile IDs when smartphones are lost or need replacement. These models have the potential to further streamline forecasting, budgeting and reporting while pushing mobile credentials from a product-based model to more of a service-based approach.
Mobile ID subscription licenses can be transferred across an organization's employees, and they provide administrators with an opportunity to register multiple mobile IDs across multiple devices without incurring additional cost.
But first, physical access control devices must be connected to the Cloud and supported by software developer kits (SDKs) and open application programming interfaces (APIs). IoT functionality will be embedded in access control panels as app extensions so that systems can deliver real-time data to the Cloud, which will facilitate remote diagnostics and a more predictive approach to system maintenance while helping protect against emerging vulnerabilities.
There will also be a faster, more simplified path for solution development and adoption. The market-making dynamics of new, more open hardware environments will attract players beyond traditional physical and IT security integrators into a richer and more vibrant development community.
Developers will shift from having to create an entire vertically integrated solution to simply layering an app experience on top of an existing Cloud-connected PACS infrastructure.
The industry will move beyond siloed security and workplace optimization solutions to simplicity, scalability and universality of mobile apps that can be downloaded anywhere across a global footprint of millions of compatible PACS endpoints that are all connected in the Cloud and IoT.
The Future of Access Control
Rather than posing a threat, these changes will provide integrators will new opportunities. For example, healthcare organizations can leverage real-time location services to optimize workflows in emergency departments and clinical operations and to help patients and visitors with wayfinding as they navigate the hospital.
Access control systems are also being extended to create more activity-aware environments in industries such as oil and gas, where it is crucial for security teams to receive the precise location of employees during emergency or "man down" situations.
Systems integrators will also be able to add more services to their portfolio. They will be a crucial link in the value chain for ensuring this experience-driven focus on protecting people and assets, and they will be supported by new kinds of integration enablement tools, services and other support (see Fig. 1 below).
Cloud platforms are giving facility managers more information about how their buildings are used for workplace optimization, wayfinding within large campuses, and other applications. They are also poised to dramatically expand organizations' choices for enhancing the user experience and getting the most out of their physical access control investments.
At the same time, they will usher in new ways for integrators to serve their customers and deliver value.
---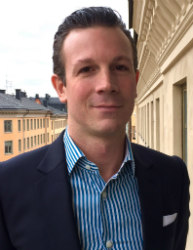 Hilding Arrehed is Vice President of Cloud Services, Physical Access Control, at HID Global.
If you enjoyed this article and want to receive more valuable industry content like this, click here to sign up for our FREE digital newsletters!
Security Is Our Business, Too
For professionals who recommend, buy and install all types of electronic security equipment, a free subscription to Security Sales & Integration is like having a consultant on call. You'll find an ideal balance of technology and business coverage, with installation tips and techniques for products and updates on how to add sales to your bottom line.
A free subscription to the #1 resource for the residential and commercial security industry will prove to be invaluable. Subscribe today!