Johnson Controls Updates Tyco Kantech EntraPass Security Management Software
The new updates to Kantech EntraPass include added intrusion support, improved mobile and cybersecurity applications, and more.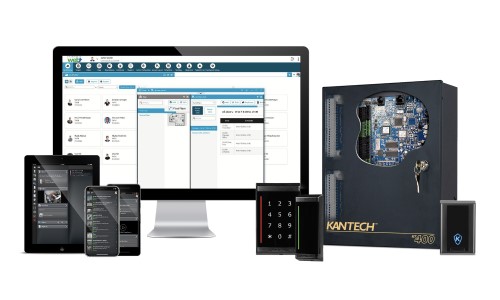 MILWAUKEE — Johnson Controls, a global leader for smart and sustainable buildings and the architect of OpenBlue digital platforms, announces the release of the newest version of the Tyco Kantech EntraPass security management software.
EntraPass version 8.30 features additional support for Tyco DSC PowerSeries intrusion alarm panels, including a fully functional virtual keypad, enhanced support for EntraPass web macOS functionality, cybersecurity updates and other optimizations for a more streamlined user experience, according to the company.
The additional support for the Tyco DSC PowerSeries alarm panel family includes a fully functional virtual keypad, with the same functions, navigations and emergency keys as the physical DSC intrusion alarm panels.
This enables system operators to perform intrusion functions remotely from an EntraPass workstation, such as the arming/disarming of intrusion panels or acknowledging/cancelling alarms without needing to be physically present at the keypad's location.
Johnson Controls says users who prefer mobile access to their EntraPass software can now view real-time or recorded video from Tyco Exacq and Tyco American Dynamics VideoEdge NVRs as part of new features in EntraPass web macOS v1.10. Other enhancements include creating, customizing and exporting reports to PDF, the ability to take users' pictures and print cardholder badges on site and in real time.
As part of ongoing efforts to improve cybersecurity, the following enhancements were added to the software:
• EntraPass workstation reports are now stored in the Windows user's document folder
• Updated operator roles and password requirements
• Microsoft certificate validation that the EntraPass application has not been tampered with
Security Is Our Business, Too
For professionals who recommend, buy and install all types of electronic security equipment, a free subscription to Security Sales & Integration is like having a consultant on call. You'll find an ideal balance of technology and business coverage, with installation tips and techniques for products and updates on how to add sales to your bottom line.
A free subscription to the #1 resource for the residential and commercial security industry will prove to be invaluable. Subscribe today!