Physical Security Measures That Can Be Adopted to Provide Early Detection in an Active Shooter Situation
Besides traditional intrusion detection and access and control, there are a number of security solutions which can be integrated into security systems to help provide early notification of an active shooter incident, even before it begins.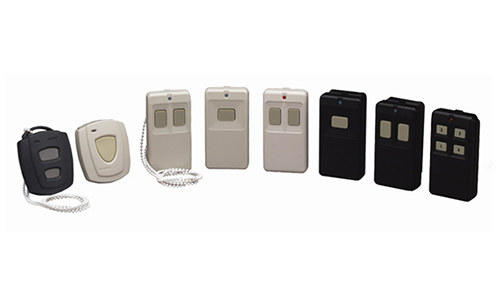 Most of these can be added into existing systems and panels with a minimum of effort, providing an extra layer of security for any facility.
Panic Buttons
Panic buttons exist to protect individuals from personal harm, providing instant alerts to internal security personnel or law enforcement in the case of an emergency event. There are two kinds of panic buttons: Fixed and mobile. Fixed panic buttons can be installed anywhere in a facility — under a table, on a wall, at a receptionist's desk — and tied to a location, which can be sent with the alert. They can be either wired end points, or wireless.
There are also pull stations available that operate on the same principle as fixed panic buttons. Most of us are familiar with the fire pull stations available to summon the fire department in the case of an emergency. Drawing on that, pull stations have been created to summon the police. These operate in much the same way as a panic button, but whereas panic buttons are often discreet, police pull stations are usually clearly marked and illuminated, and usually located in common areas and/or outdoors. An example might be the outdoor common areas of a business campus. Unlike fixed panic buttons, mobile panic buttons are carried by staff and provide the same benefit: Immediate notification in the case of an emergency event. They must be wireless, but can be added to any security panel just as easily as wired end points.
The activation of a panic button can be integrated to alert law enforcement, internal security, and provide mass notification to everybody in the facility within seconds. Given that it can take up to five minutes on average for the first 911 call in an active shooter incident, this can cut down on response time dramatically. When integrated into a complete security system, they can also immediately trigger pan-tilt-zoom cameras in the area, or even trigger a facility lockdown. Texts and emails can also be sent to the responding police officers, including a map and notification of the location of the alarm, as well as a link to video feeds for the facility. If it is a two-way message, the police can even then provide instructions and status updates to staff on the inside based on what they see.
Gunshot Detection
Gunshot detection systems use acoustic and infrared sensors to immediately detect firearm discharges. They can even pinpoint the location of the gunshot on a map, and provide the shooter's movements as he or she moves through the facility. Because the profile of a gunshot is so specific, and most detection systems use a combination of different types of sensors, false alarms are nearly nonexistent. Gunshot detection is available for both indoor and outdoor applications. The greatest advantage is the ability to send an alarm within seconds of a firearm discharge, alerting law enforcement and anybody in the area, without the need of human intervention.
As with panic buttons, a gunshot detection system can trigger cameras, which, combined with location information, provides critical information to both law enforcement, as well as security and staff within the facility. As with panic buttons, they can also be integrated to trigger automatic lockdowns.
Uncontrolled Opening Monitoring
Access control for primary entrances is a common and important component of security systems. However, uncontrolled openings — often doors that open only from the inside or are meant to remain locked — regularly go overlooked.
Any uncontrolled opening can be easily monitored with a door/window security sensor added to any security system or control panel. This would provide immediate notification if the door is opened, alerting staff. As with both panic buttons and gunshot detection systems, cameras could even be triggered to provide video of whomever has opened the door. This can alert authorities of an active shooter incident before it even begins.
To learn more about Inovonics commercial wireless security solutions, visit Inovonics at: https://www.inovonics.com/market-solutions/commercial-security/
Click here to learn more about Inovonics transmitters.
If you enjoyed this article and want to receive more valuable industry content like this, click here to sign up for our FREE digital newsletters!
Security Is Our Business, Too
For professionals who recommend, buy and install all types of electronic security equipment, a free subscription to Security Sales & Integration is like having a consultant on call. You'll find an ideal balance of technology and business coverage, with installation tips and techniques for products and updates on how to add sales to your bottom line.
A free subscription to the #1 resource for the residential and commercial security industry will prove to be invaluable. Subscribe today!