Protecting the Connected Home: Home Security Meets Personal Privacy
Parks Associates research finds most consumers (72%) are concerned with the security of their smart home products and their network.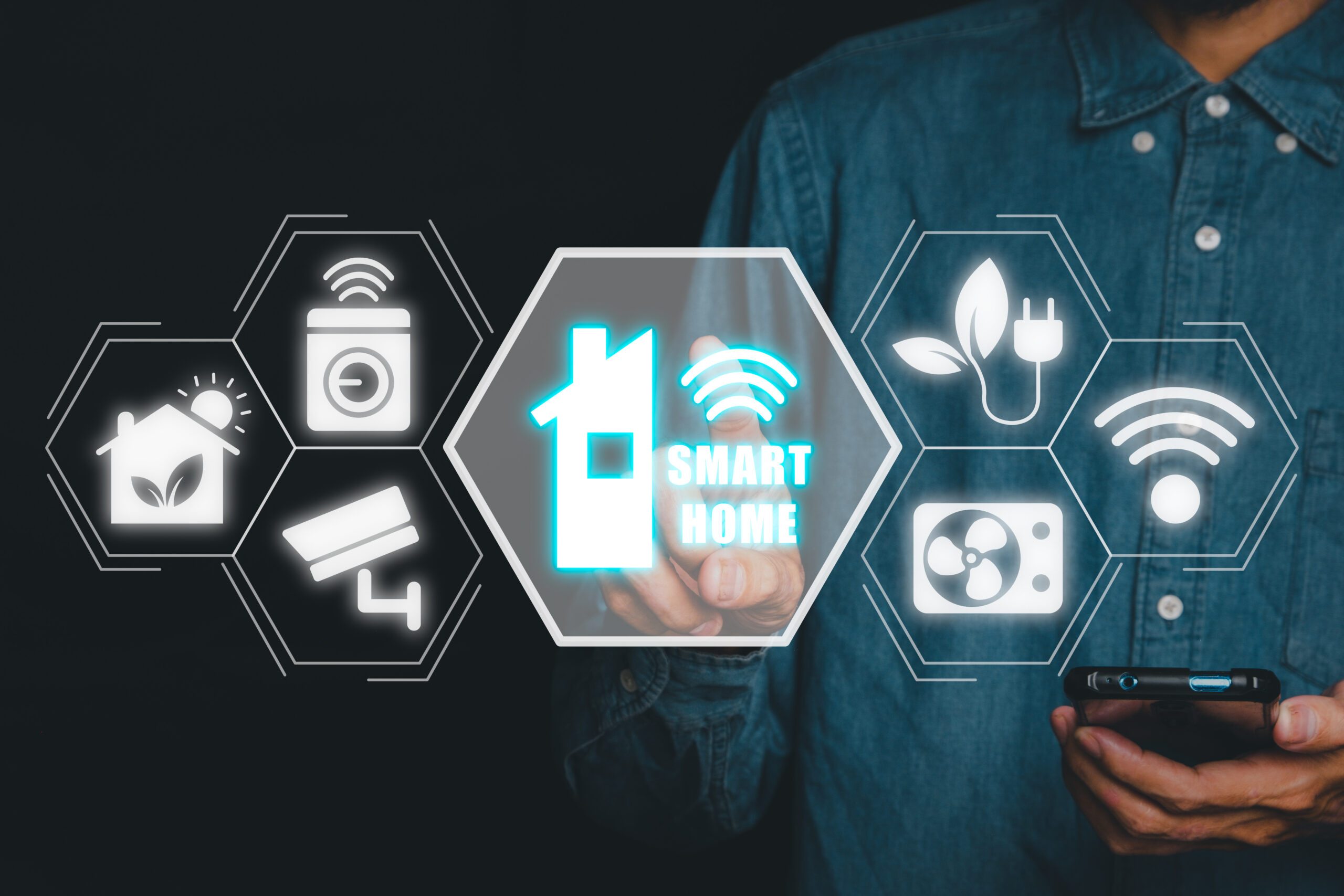 The home security market is evolving, and new solutions are helping to expand the market, creating opportunities for both traditional and DIY security service providers. These firms are seeking new ways to attract customers, build on their service revenues, foster brand loyalty, and address personal privacy concerns as a function of home security represents a significant growth area.
Since the COVID-19 pandemic, consumer and business demand for security solutions that offer peace of mind is higher than ever. Consumers want to know that their homes and families are safe from intruders and that their online identity and personal data – including video and audio captured by smart devices – are safe from prying eyes. News of hackings and unauthorized access to personal data continues to fuel consumer concerns about the vulnerability of connected devices and systems.
One of consumers' biggest fears is that their smart security devices will be hacked, making their protection solution, and entire home, vulnerable. By offering data privacy services, security providers can keep their customers' connected devices secure and users safe, encouraging greater adoption of connected devices.
Parks Associates research finds most consumers (72%) are concerned with the security of their smart home products and their network.
Home security firms are in a solid position to offer personal data privacy and security as an add-on service, much like broadband service providers. Home security owners have already assigned a significant level of trust to their providers to ensure the protection and monitoring of their homes and protecting the digital aspects of home life naturally aligns with the core security value proposition.
Expansion of "Peace of Mind" Offerings: Protecting the Smart Home
New competition from internet service providers, tech giants, and smart home device manufacturers is growing, with innovation and increasing choices for security solutions helping to advance the market.
About one-third of US households have a security system in their home, and the vast majority have interactive services that include connected devices attached to the system.
Some consumer segments are shifting demand to less expensive DIY alternatives that forgo some added safety features yet still include a baseline of alerts and other security features. DIY benefits can include lower costs of purchase, installation, and ease of purchasing.
Still, many consumers are realizing that their households cannot be fully protected without a professional monitoring service that works in an integrated, complementary manner with DIY hardware.
Additional support offerings for these devices will be important, particularly as consumers add more and more devices to their network. These add-on services will entice customers to see new value in monitoring contracts, add stickiness and satisfaction through a bundle, and strengthen brand loyalty.
Data Security and Privacy: Critical for the Smart Home
Most consumers are concerned about data security. Roughly one-half have experienced data privacy and security problems. As device users add more products to their ecosystems, the threat of being victimized by acts of privacy invasion and/or hacking also goes up.
According to Parks Associates consumer data, the average number of connected devices in the home is 16, and smart home device owners own an average of eight smart home devices. The growing adoption of these devices has resulted in an increase in the level of concern and the number of problems experienced. Those with smarter home devices are more likely to be concerned about data privacy than others.
The growth of the connected device landscape brings with it new threats and vulnerabilities that emphasize the need for comprehensive security and device protection.
Privacy and security concerns and perceptions heavily influence connected device adoption. In many instances, concerns over data and privacy can serve as barriers to consumer purchase of devices. Parks Associates' data demonstrates that 25% of the market is hesitant to adopt technology because of data privacy concerns.
Cybersecurity and other holistic privacy protection features could be instrumental in motivating the "on-the-fence" customer to commit to a device purchase and/or monitoring subscription.
Parks Associates research reveals that 48% of "non-adopters" express concern regarding the security of their personal data, while 62% of consumers feel it is impossible to keep their data completely private.
Connected Device Owners' Concerns Grow
The concerns over data invasion and security are not felt solely by prospective purchasers but carry over to current device users as well, impacting not only how they use their smart home devices, but also their propensity to purchase additional smart home devices. The research firm reports that 49% of those with connected devices have experienced at least one data security or privacy problem, with almost 75% of households displaying concern or high concern about the presence of spyware/viruses on their smart devices.
Additionally, 72% of consumers are concerned/very concerned about the security of personal data collected and transmitted by devices as well as concerned/very concerned about someone gaining access or control of smart devices without permission.
Among smart home device users, 55% of consumers are worried about hackers while 39% fear technology companies having unauthorized access. Mistrust of connected device providers continues to be a strong barrier for adoption and one that industry players must address, as fear of privacy violations from legitimate entities has been persistent among consumers. Only 37% of consumers trust the companies that have access to their personal data.
The continued uncertainty surrounding the safety and privacy of connected devices and their associated data has led to increased interest in add-on security services for smart/connected devices. These add-on services are applicable in both residential and commercial settings that make use of smart devices. Residential customers see the value of increased protection and privacy in their home, while commercial customers (whether businesses and/ or property managers) can augment the security of the devices in their businesses as well as the overall commercial space.
This is an excerpt from Parks Associates' complimentary whitepaper "Protect the Connected Home: Home Security Meets Personal Privacy," in collaboration with Assurant.  Download now to explore consumers' privacy concerns around smart home devices and the opportunities that pro monitoring security providers have to offer warranty and other add-on services.
---
Jennifer Kent is Vice President, Research, and Frank Saldaña is an Analyst for Parks Associates.
SSI has partnered with Parks Associates for the creation of DIY FYI, a column designed to help dealers keep track of important smart home market developments, what the competition is and whether they want to jump into something they see as a new opportunity.
If you enjoyed this article and want to receive more valuable industry content like this, click here to sign up for our FREE digital newsletters!
Security Is Our Business, Too
For professionals who recommend, buy and install all types of electronic security equipment, a free subscription to Security Sales & Integration is like having a consultant on call. You'll find an ideal balance of technology and business coverage, with installation tips and techniques for products and updates on how to add sales to your bottom line.
A free subscription to the #1 resource for the residential and commercial security industry will prove to be invaluable. Subscribe today!