ADT & Google Nest Alliance: 'A Far-Reaching, Long-Term Commitment'
ADT expects to offer certain Google devices to its customers beginning this year and to expand the integration in 2021 and beyond.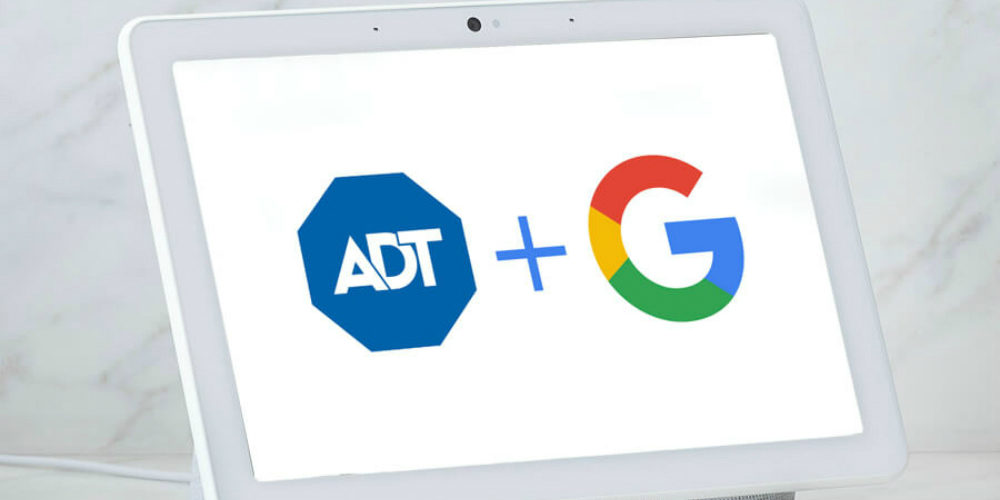 A pair of executives from ADT and Google Nest participated in a teleconference Monday to expand on the big news that Google will foot $450 million for a 6.6% stake in the nation's largest provider of security and monitoring services. The overarching takeaway from the presser: While the collaboration will take some years to fully culminate in the marketplace, the relationship between the two companies has been forged for the long haul.
In a nutshell, under the partnership ADT will eventually fully replace its portfolio of hardware — including Pulse, Command and the DIY brand Blue — with an all-Google offering, including Nest cameras, Home Hub and more. The companies also agreed to each spend $150 million for co-marketing, product development, technology and employee training.
Nest bounced around inside Google for years following its $3.2 billion acquisition in 2014. However, the company was folded into the Google Home division in 2018 and eventually renamed Google Nest. The rebranding effort included a new product focus and the Nest brand has become, in earnest, an extension of Google and its goals in the smart home.
"I do see this as a real extension of the strategy we set for ourselves a couple years ago," explained Rishi Chandra, vice president of product and general manager, Google Nest. "Our mission has always been to create a home that takes care of the people inside of it and the world around it. And we fundamentally believe the way to do that is to bring AI computing technology to areas like the home, but bring it together through partnerships where it can actually deliver an end-to-end customer experience."
The challenge in creating a seamless, holistic platform that Chandra describes has long been about user experience and overcoming the myriad pain points that arise when connecting automation devices. And especially when the consumer is left to their own devices to try and make it all work.
"If we want to really breakthrough and start addressing real pain points inside the home we need to think end-to-end. And that's an awesome opportunity between combining all the great Google technology we're building, and the huge investment we're making across ambient computer technology with Google Assistant and all our AI capabilities inside Google," Chandra said. "But also all the great services that ADT is offering from the installation and professional monitoring services to consultation and support."
Jim Boyce, ADT's president and chief business development officer, explained on the call there is no timeframe for ADT to officially begin installing solely Nest products and technology. That transition will happen over the long-term.
"We will be anchored in Google Nest products going forward. That's not going to happen tomorrow. That's going to take some time. But we look at this as an opportunity to apply Google's exceptional innovation, including product and technology innovation capabilities in Nest products, AI and machine learning capabilities, together with the platform that we have today," Boyce said.
"We are working together on that timeline," Chandra added. "We're hoping to make significant progress through next year. And so we'll share more details once we have them, but the teams are actively working on it right now. Obviously it is a big next step."
Product redundancy across apps and hardware is keeping the companies busy out of the gate, as they endeavor to integrate their way to enabling a seamless experience for the end customer.
"We are building a smart home platform, which is going to allow us to extend the capabilities in a whole bunch of ways so you can connect your security system to all your other systems inside your house, with the entertainment system, the energy systems, communication systems," Chandra said. "So that's the bridge we want to build together. That's what we're working to build over the next few years."
"Think about it as Google's next generation technology, and everything that Rishi just talked about, combined with ADT's professional monitoring, alarm verification technology and people," Boyce added. "We have terrific distribution capabilities to access the home and we've already got over six-and-a-half million subscribers. So that's a framework."
Boyce went on to describe the ADT-Google relationship as "far reaching" and "a long-term commitment by both companies that is built to last."
Would Google Eventually Buy the Whole Enchilada?
How about a game of crystal ball and foretell ADT's corporate future for the fun of it? After all isn't an outright purchase of ADT in the offing? Eventually? Consider the market cap of Alphabet, Google's parent entity, jumped above $1 trillion for the first time in mid-January. The $450 million dollar investment in ADT, while significant, can otherwise be described as a proverbial drop in the bucket for the tech titan.
Investors sure clamored when the announcement came out on Monday. ADT's shares soared 57%, at one point trading above their 2018 initial public offering price of $14 for the first time since the IPO. Apollo Global Management, which purchased ADT in 2016 for $6.9 billion, still owns more than 80% of the stock.
Let's say the partnership proves a success after the initial investment. It makes sense to presume Google has already conducted extensive due diligence. Wouldn't Apollo be enticed by the potential for a profitable exit sooner or later?
Chandra, no surprise, would not take the bait when asked about the potential for acquiring ADT outright. He did say Google has been in talks with its new partner for more than a year, and the equity stake in ADT marks the first time Google has invested in a public company. He explained Google has always found success through partnerships in whatever industry they've entered, be it the mobile industry, search or others.
"So we think it's actually very consistent with that approach — build a platform, build deep relationships through partnerships to actually bring better experiences to market," he said. "This is a unique opportunity where we're showing our long-term strategic commitment to the security industry."
If you enjoyed this article and want to receive more valuable industry content like this, click here to sign up for our FREE digital newsletters!
Security Is Our Business, Too
For professionals who recommend, buy and install all types of electronic security equipment, a free subscription to Security Sales & Integration is like having a consultant on call. You'll find an ideal balance of technology and business coverage, with installation tips and techniques for products and updates on how to add sales to your bottom line.
A free subscription to the #1 resource for the residential and commercial security industry will prove to be invaluable. Subscribe today!