Why Consumer Expectations for Smart Home Technology Are on the Rise
Find out why smart home technology is no longer solely piquing the interest of early adopters or tech-minded Millennials.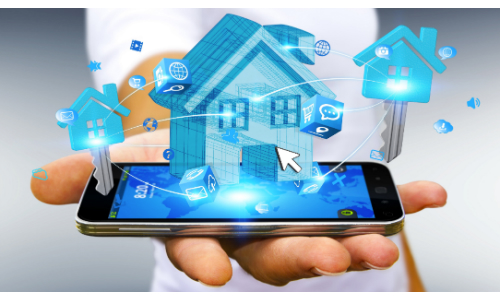 It was not that long ago that smart home technology and smart home security were thought to have limited interest among home buyers. These "connected homes" were believed to fit the lifestyles of the rich, famous and technologically gifted.
But today the reality is smart home products and systems are being increasingly adopted by consumers across generations and across residence types – from starter homes to 55+ communities, even apartments.
If You Build It With Smart Security, They Will Come
According to a 2017 Home Buyer and Seller Generational Trend report by the National Association of Realtors, the smart home market is expected to become a $130 billion industry by 2020. And smart home technology is no longer solely piquing the interest of early adopters or tech-minded Millennials. In fact, "43 percent of Americans with smart home products are Millennials 33 percent are aged 33-54; and 24 percent are age 55 or older," according to the report.
Grayling Love, a member of the National Association of Home Builders (NAHB) Leading Suppliers Council, wrote in that organization's newsletter, "We've reached a point where the majority of consumers aren't only willing to invest in it, but they are expecting their next home to be connected."
What is driving this expanding interest in smart homes? Across the board, and across the generations, security and convenience are of primary interest. Security is exemplified by devices like smart door locks, smart video cameras and doorbells, and smart lighting. And convenience is added to security when these devices can be controlled remotely from mobile devices.
No matter what your age or interest, protecting one's home and family has always been of paramount importance. But now that this peace of mind can be accomplished through smart home technology, from a phone and from anywhere in the world, it's no wonder smart security is right up there with eat-in kitchens and master baths as a home buyer attraction.
And just as with kitchens and baths, the ability to increase a home's value is another reason why smart security is catching the eyes of a wide range of home buyers. According to the NAHB and the Consumer Electronics Association (CEA), installing smart home technology can increase the final closing price of a home by 3% to 5%. And a 2017 Coldwell Banker survey found that 72% of Millennials are willing to pay $1,500 or more, and 44% are willing to pay $3,000 or more to make their home smart.
These devices not only add value, but they are increasingly being offered at lower prices. The rich and famous may own smart locks, but their wealth no longer gives them exclusive access to purchasing them.  Smart lock manufacturers are now offering a wide selection of connected locks, with a range of capabilities and price points.
For example, electronic lock manufacturer Kwikset offers the SmartCode 888 electronic deadbolt with Home Connect Technology that works with home automation systems, enabling locking and unlocking from a smart phone, at a low price point. And the Kwikset Convert is a conversion kit that affordably transforms mechanical locks into smart, electronic locks.
Who Is Knocking at the Smarter Door?
Tech-savvy Millennials still thrill to the "cool factor" of living in a home with the latest and greatest technology. But they are not the only category of buyer that is enjoying the benefits of smart security. This pool of prospective buyers is diverse, and it is expanding. And the opportunities for smart lock dealers and installers to form relationships with builders, or strengthen existing ones, have never been greater.
According to a 2016 smart lock consumer audience segmentation study conducted by Kwikset, 31% of potential smart lock adopters fall under the category of "Smart Home Savants" and 26% are "Enthusiastic Adopters." These prospective customers are "ready to convert" and in fact are likely to already have connected smart products.
But, according to the same study, the savants and enthusiastic adopters are not the only prospective buyers of smart locks. Also in line to purchase smart security are what the study refers to as "Good Life Gurus" and "Super Moms and Dads."  "Good Life Gurus" (17% of the prospective consumer market) are suburbanites who skew female and care most about convenience.  "Super Moms and Dads" (10% of prospective buyers of smart locks) are an even male/female split, focus on their children, and juggle busy lives.
The study found that a primary difference between the first two types of buyers and the last two is that the "Good Life Gurus" and "Super Moms and Dads" may need some education to be converted. They may not be readily aware of all the potential applications for smart locks, and the reasons why home buyers of their particular generation, with their means and their life situation might want to own a connected home with smart security.
Example #1: Smart Parents
For security dealers to sell smart locks to homeowners or home builders, it's important for them to understand how the locks can become an important part of a homeowner's life and lifestyle.
Here's one typical potential application that we'll call "Smart Parents." A pair of young working parents are looking for their first home. They are looking for a home near good schools, in a kid-friendly neighborhood, because they plan on having children soon.
For the foreseeable future, their focus will be on their children and on keeping them safe and sound. These parents are ideal candidates for smart, connected security. With smart locks, they would be able to monitor the comings and goings of their children through their smart phone.  They could even use their smart phone to make sure the lights are on when their kids get home.
Plus, when their kids are old enough, they could provide their kids, and their baby-sitter, nanny or grandparents, with a personal user code to enter the home.
Another advantage, especially when the kids enter their teen years: smart locks connected to a home automation system can be empowered to maintain important information about their use and deliver it to a controlling device.  In this way, these homeowner "Super Moms and Dads" can receive an audit trail of activity from those who has been granted access to their home, and when.  Plus they can receive a text telling them when their kids have arrived home safely.
Example #2: Smart Seniors
An older couple (over 55) have decided they want to "age in place" and are looking for a suitable, possibly smaller home that fits their current and anticipated needs. They want a home that is safe and secure, but they also want a home with all the conveniences of smart home technology.
These forward-thinking seniors are ideal candidates for smart locks. When part of a home automation system, smart locks can keep unwanted guests out, while granting access to loved ones, caregivers, and even first responders in emergency situations.
Or maybe this couple is thinking less about health emergencies and more about controlling their locks, lights and other devices from a second home.  Perhaps they are "snow birds," who want to monitor and control their home in New England from a winter home in Florida or Arizona.
Example #3: Smart Apartment Owners
A potential home buyer is seeking the extra income that can be gained from rental properties. They are looking to buy a multi-unit vacation property in a warm climate near a beach. There are plenty of homes for sale in the area with curb appeal.
How does a home builder or realtor separate their properties from the rest?  One way is through smart security. Home automation devices like smart locks not only add extra convenience and security to a potential rental unit, they also can make maintaining the building and controlling access easier than ever before.
First, rental property owners can have complete access control without managing and potentially losing dozens of keys. With the ability to conveniently send electronic keys or user codes to renters through a smart phone or other internet-connected device, property owners no longer have to make an extra trip to deliver the keys. Plus they never have to use one of those fake key-hiding rocks, or make new keys after renters move out.
Also, property owners can have complete control over who has access to their property. Neither the owner nor the resident has to be home to let a plumber or other contractor inside. And when paired with certain smart locks and security cameras, services like Amazon Key lets delivery people leave packages inside the front door while the property owner controls the access and views the delivery through a smart phone app.
Of course, as with the super parents and modern seniors described earlier, the rental property owners can enjoy the peace of mind of always knowing who is coming or going from their property, and when.
Educating the Buyer Is Smart
As you can see in just the few examples we've provided, the market for homes with smart locks is extremely diverse. Combine the range of smart locks and smart security applications with the product's greater affordability and it is easy to understand why so many prospective homebuyer customers have smart locks on their check lists.
There is a challenge, however. The Kwikset segmentation study showed that one thing — perhaps the main thing — separating "Good Life Gurus" and "Super Moms and Dads" from becoming smart lock converts was a lack of understanding of the benefits of these still relatively new home features.
To this end, it's important for builders, realtors and even smart lock sellers and installers to develop a clear understanding of the ways in which smart locks make a home more attractive — and sellable.
Become more at home with the features and benefits of smart locks, and you'll have a better chance of meeting the needs of every different type of prospective home buyer and smart lock customer — and a better opportunity to take advantage of the growing smart security market.
---
As North American Sales Manager for Kwikset Residential Access Solutions, Nick English is responsible for management of all sales and distribution through Pro Security channels.
If you enjoyed this article and want to receive more valuable industry content like this, click here to sign up for our FREE digital newsletters!
Security Is Our Business, Too
For professionals who recommend, buy and install all types of electronic security equipment, a free subscription to Security Sales & Integration is like having a consultant on call. You'll find an ideal balance of technology and business coverage, with installation tips and techniques for products and updates on how to add sales to your bottom line.
A free subscription to the #1 resource for the residential and commercial security industry will prove to be invaluable. Subscribe today!