ADT Prevails in Wrongful Death Suit; Contract Language Seen as Key
Alarm industry attorney Ken Kirschenbaum says the decision pronounced several policy issues essential to alarm company contract rights.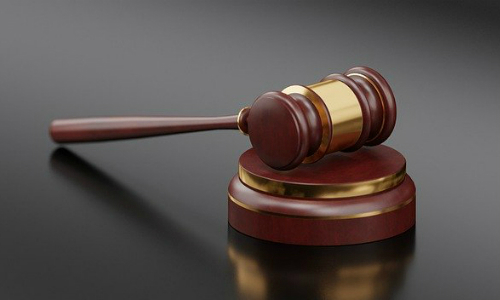 TOPEKA, Kansas — A federal appellate court decision affirmed the dismissal of a suit accusing ADT of causing a customer's death in a house fire here, stating in an opinion that a contractual provision setting a one-year time limit for civil claims was valid and enforceable.
The decision almost certainly concludes a wrongful death lawsuit filed in July 2018 on behalf of a minor whose 36-year-old mother died of carbon monoxide (CO) poisoning from inhaling smoke and soot inside her burning home in August 2016.
The suit alleged ADT (NYSE: ADT)  received two alarms regarding the fire, but then failed to alert the city's emergency dispatch center and "inexplicably … fully cleared" the incident about an hour before firefighters pulled Elizabeth Frost from the home. She later died at a hospital.
The suit accused ADT of negligence, fraud, deception and breaching the Kansas Consumer Protection Act and its agreement with Frost. It sought damages for Frost's pain prior to her death and subsequent medical expenses, as well as damages for the loss suffered by Frost's child.
In November 2018, a federal judge dismissed the Topeka family's lawsuit. Court records show the district court judge presiding over the case ruled that the family did not provide sufficient facts to support their claims for relief. The judge dismissed the action, in part, due to a contract provision that required a lawsuit be brought within a year of the loss.
The family then appealed the case to the Tenth Circuit of the United States District Court for the District of Kansas.  Chief Judge Timothy Tymkovich affirmed the decision on Jan. 17.
The ruling pronounced several policy issues essential to alarm company contract rights, according to attorney Ken Kirschenbaum who pens SSI's "Legal Briefing" column. In an installment of the Kirschenbaum Legal Newsletter, he explains that a number of important issues are addressed by the Tenth Circuit ruling.
For example, Kirschenbaum writes, the judge recites several promotional claims contained on ADT's website regarding the prowess of its alarm services, and then plainly notes that:
The Contract between ADT and Frost does not contain these representations. Instead, on the first page, under the heading "IMPORTANT PROVISIONS — YOUR RESPONSIBILITY TO READ TERMS OF THIS AGREEMENT" the Contract states: "SECTION 6, 7, and 8: WE ARE NOT AN INSURER, Limitation of Liability, Hold Harmless which, among other things, significantly limits [ADT's] liability to you under this Contract.
"The central issue on appeal was the enforcement of the 'suit-limitation provision,' which shortened the 2-year statute of limitation for wrongful death to one year. One year shortened suit-limitation period is fairly common in alarm contracts and rarely challenged," Kirschenbaum writes.
A particularly important legal issue for the alarm industry in the court's finding involved tort vs. contract law. In his newsletter Kirschenbaum points to the following as worth noting from the ruling:
Nor have Claimants put forward any case holding a security services company or similar entity liable in tort for failures to adequately perform monitoring services. (noting "plaintiffs have not pointed to, nor has this Court found, a single case in which a court held . . . that an alarm company's failure to notify the relevant parties of a received burglar alarm signal created a duty outside of the contract.")
"In sum, claimants cannot rely on independent tort theories of liability to avoid the terms of the contract," Kirschenbaum says.
Security Is Our Business, Too
For professionals who recommend, buy and install all types of electronic security equipment, a free subscription to Security Sales & Integration is like having a consultant on call. You'll find an ideal balance of technology and business coverage, with installation tips and techniques for products and updates on how to add sales to your bottom line.
A free subscription to the #1 resource for the residential and commercial security industry will prove to be invaluable. Subscribe today!