Brinks Home Security Parent Co. Reports Q2, Full-Year Earnings
The direct-to-consumer division of Brinks Home Security accounted for 38.3% of new customers generated in Q2, helped by the company's partnership with Nest.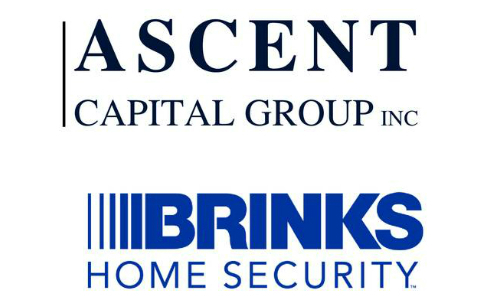 DALLAS — Ascent Capital Group (Nasdaq: ASCMA), the holding company that owns Brinks Home Security, on Thursday reported net revenue for its second quarter and full year ended June 30 totaled $135 million and $268.8 million, respectively.
Net losses for the same periods totaled $244.4 million and $275.2 million, compared to net loss from continuing operations of $43.5 million and $62.5 million in the prior year periods.
Brinks Home Security reported a net loss for the three and six months ended June 30 of $241.8 million and $268 million, respectively, compared to a net loss of $50.1 million and $71.1 million in the prior year periods. The company attributes the increase in net loss from continuing operations at Ascent and its newly rebranded company (formerly MONI) primarily to a $214.4 million "goodwill impairment" in Q218.
For the six months ended June 30, Ascent's net revenue totaled $268.8 million, a decrease of 4.6%. The reduction in revenue for the three and six months periods is due to the lower average number of subscribers in 2018, according to the company.
The decrease was partially offset by an increase in average recurring monthly revenue (RMR) per user to $45.01 due to price increases enacted during the past 12 months. In addition, Ascent realized a $2.4 million and $2.8 million increase in revenue for the three and six months periods from the favorable impact of the new revenue recognition guidance, ASC Topic 606, adopted effective Jan. 1.
Ascent's adjusted EBITDA decreased 10.7% to $69.4 million in the second quarter, and decreased 12.3% to $138.3 million for the full year.
Brinks Home Security's adjusted EBITDA decreased 10.5% and 12.7% to $72.2 million and $142.2 million during the three and six months periods, respectively. The decrease is attributed to lower revenues, the expensing of subscriber moves costs, and an increase in total subscriber acquisition costs, net of related revenue.
Total subscriber acquisition costs, net of related revenue, increased to $11.9 million and $22.1 million for the three and six month periods, as compared to $8.2 million and $15.8 million for the same periods the prior year. The increase is primarily the result of increased production in the company's direct-to-consumer sales channel year-over-year.
In the second quarter, the company said its consolidated creation multiple was 34.3x, a 0.3x decrease sequentially and down 1.3x year-over-year. Total RMR attrition was 13.6% in the quarter, marking a 30-basis-points sequential reduction from 13.9% the company continues its efforts to manage RMR attrition through various pricing strategies.
During an earnings call Thursday, Brinks Home Security CEO Jeff Gardner said the company's strategic pricing initiative has largely been implemented and therefore the impact on RMR attrition will be mitigated for the balance of the year.
"Total unit attrition was 16.1%, up 10 basis points sequentially. The increase reflects the continued impact of pure first-year accounts, which cancelled at a lower rate and to a lesser extent the prior losses related to the impact of Hurricane Maria in Puerto Rico," Gardner said.
Nest Partnership Paying Dividends
Brinks Home Security's direct-to-consumer channel accounted for 38.3% of new customers generated in the quarter. That's up from 0% three years ago when the company monitored systems exclusively installed by members of its authorized dealer network.
The company credits its partnership with Nest with the sequential acceleration in the quarter. Gardner said the Nest affiliation "will continue to drive sales through our direct-to-consumer marketing capabilities both online and through the Nest app."
Gardner said the company saw further signs of stabilization in the company's dealer channel in the second quarter. Account additions in the quarter were up 36% compared to the prior year, and up 108.7% sequentially.
During the quarter, account additions in the dealer channel increased 6.3% year-over-year and 30.5% sequentially. Note: The percentages exclude the purchase of two 10,250-subscriber bulk accounts made in the quarter, along with accounts generated by Alliance, a former dealer the company parted ways with in Q217.
"This is the last quarter we will have unfavorable comps due to Alliance. As I've said before, strengthening our dealer channel remains the top priority," Gardner said. "Not only are we focused on growing our partner relationships, but we are making ongoing investments in recruitment support, sales training and lead generation."
If you enjoyed this article and want to receive more valuable industry content like this, click here to sign up for our FREE digital newsletters!
Security Is Our Business, Too
For professionals who recommend, buy and install all types of electronic security equipment, a free subscription to Security Sales & Integration is like having a consultant on call. You'll find an ideal balance of technology and business coverage, with installation tips and techniques for products and updates on how to add sales to your bottom line.
A free subscription to the #1 resource for the residential and commercial security industry will prove to be invaluable. Subscribe today!