Cybersecurity Once Again Tops SIA Security Megatrends
For the second year in a row, cybersecurity was identified as the predominant trend shaping the security industry by industry stakeholders.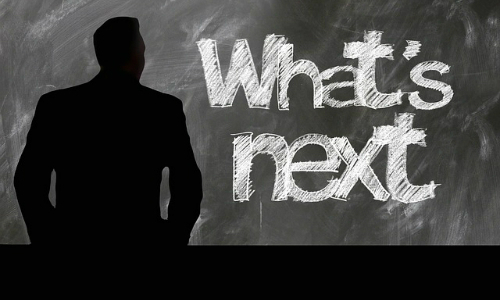 SILVER SPRING, Md. – The Security Industry Association (SIA) has released a list of 10 trends that form the basis of association's annual Security Megatrends report defining the top factors influencing both short- and long-term change in the global security industry.
The selection of 2020's Security Megatrends was based on fall 2019 focus groups and survey data gathered from top security industry business leaders, association leadership, key volunteers and speakers for the 2019 Securing New Ground (SNG) conference taking place Oct. 29-30 at the Grand Hyatt New York in New York City.
SIA produces the Security Megatrends report annually and makes it available to SIA member companies and registered attendees of SNG, an annual conference bringing together leading entrepreneurs, luminaries, CEOs and investors in the security industry for top-level information sharing, networking and business analysis.
The Security Megatrends are the top forces at play in security, expected to have far-reaching impacts on businesses across the industry, according to SIA. The trends are said to play an instrumental role in the insights and discussions at SNG.
For the second year in a row, cybersecurity was identified as the predominant trend shaping the security industry and a major concern for C-suite executives, government buyers, enterprise organizations, integrators and more.
Moving up the list from being ranked fifth in SIA's 2019 Security Megatrends report to ranked second for 2020 was the trend of artificial intelligence (AI). Respondents noted AI's role underlying advancement behind nearly all technology promises.
A resounding number of respondents called for facial recognition to be added as a 2020 Security Megatrend, bringing the newcomer to the no. 3 position. Also new to the 2020 Megatrends are national security concerns and identity as the new perimeter.
The 2020 Security Megatrends are:
Cybersecurity Impact on Physical Security
AI
Facial Recognition
Emphasis on Data Privacy
Cloud Computing
National Security Concerns
Connectivity and IoT Everything
Workforce Development
Move to Service Models
Identity as the New Perimeter
"Cybersecurity resoundingly tops the list of Security Megatrends again for 2020. With the increased risk and frequency of cyberattacks, today's systems integrators and product developers are working to make sure that security solutions meet or exceed an organization's cyber-preparedness standards," states Scott Schafer, chairman of the SIA Board of Directors.
Schafer says the association SIA also forecasts AI and facial recognition will dramatically impact the industry in coming years.
"Both AI and facial recognition are experiencing clear technology advancements, and SIA will continue to track the industry and consumer tech adoption rates and emerging applications for these dynamic Security Megatrends," he says.
In addition to defining the latest Security Megatrends, the forecast for 2020 also denotes potential disruptors in the security industry and other forces at play that may have a clear impact on some or all businesses.
The official 2020 Security Megatrends report will be published in December 2019 and available online for download and/or purchase.
Security Is Our Business, Too
For professionals who recommend, buy and install all types of electronic security equipment, a free subscription to Security Sales & Integration is like having a consultant on call. You'll find an ideal balance of technology and business coverage, with installation tips and techniques for products and updates on how to add sales to your bottom line.
A free subscription to the #1 resource for the residential and commercial security industry will prove to be invaluable. Subscribe today!