5 Questions to Help Transition Enterprise Clients to the Cloud
Here are key insights that security integrators can leverage when transitioning end customers to the Cloud to meet their physical security requirements.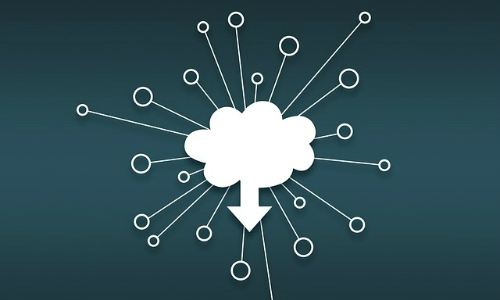 When it comes to Cloud solutions, enterprises have many questions on the migration process. To help with the transition, end users need to understand what Cloud is and what they would be getting, as well as knowing the right questions to ask.
Moving to Cloud starts with an understanding of operation and functionality. Education and research come next, homing in on what your customers are looking for and what the Cloud solution offers to meet their physical security requirements. To help with the transition, security integrators can focus on a few key elements when starting to have these conversations with end users.
In an effort to provide guidance, the following five questions should help in deciding what's best for you and your customers.
1. What features help me support my customers?
Consider Cloud platforms that provide real-time maps with connected device status and email, as well as text alerts with reporting and instant troubleshooting capabilities. Look for features like a dashboard or map that can show you the status of every connected door, every connected camera, how many users are online, how much bandwidth every device is using and how much data in aggregate is being stored in the Cloud.
Consider a solution that will let you drill down into each device remotely to see CPU and local storage utilization, health status of SD storage, RAM and individual process utilization as well as provide remote firmware upgrades, reboots, resets and other maintenance and trouble-shooting features. Your Cloud platform is a money saver that can prevent truck rolls and in-person maintenance.
2. How does the platform help manage and grow my business?
Look for a Cloud platform that helps you build your managed services business, not just support the technology behind it. It should prepare you for the ongoing digital transformation and the future of security contracting — everything 'as a service.' The most robust platforms offer subscriber management features with e-commerce and can help you create and manage the business side of growing recurring revenue and customer billing.
3. How robust and open is the platform?
The Cloud platform you select should run on a single, open architecture to deliver faster, more secure and more reliable services. Many providers may piece together different products and services into what appears to be a single platform, but it may not be. Ask about real and specific customer uses and industry experience. Expect to hear about end users, just like yours, and clear answers about how many years of specific Cloud surveillance or access control experience they offer and how may transactions or hours of video they manage annually.
What about cybersecurity and how do I protect my customers?
Every platform will say they are secure, but what backs that claim? Look for organizations with experience and resources that invest significantly in cyber security annually. Consider asking how much they spend on cybersecurity and data privacy every year as well as if they have a designated cyber team and how big that team is. Do they offer a 24×7 hotline just for cybersecurity support? You and your customer's business can be dramatically affected by a cyber attack or a data privacy leak. It's important to learn more and challenge your Cloud partner to support you.
It's important to select a versatile and scalable platform. Solutions offering features such as unlimited storage options with local, Cloud and hybrid video storage as well as cold storage for long term archiving might be important. For Cloud-based access control, having both panel and cost-effective panel-less options allow for more than one solution to choose from. It may also be critical to have multiple on-site surveillance options such as Cloud cameras for new installations and gateways that can take current camera systems to the Cloud without replacing them.
---
Martin Renkis is the General Manager, Cloud Solutions, Global Security Products, for Johnson Controls. 
Security Is Our Business, Too
For professionals who recommend, buy and install all types of electronic security equipment, a free subscription to Security Sales & Integration is like having a consultant on call. You'll find an ideal balance of technology and business coverage, with installation tips and techniques for products and updates on how to add sales to your bottom line.
A free subscription to the #1 resource for the residential and commercial security industry will prove to be invaluable. Subscribe today!