Introducing the SSI Industry Hall of Fame Class of 2022
SSI's Industry Hall of Fame hails those who have contributed most significantly to the security industry. Cheers to 2022's inductees!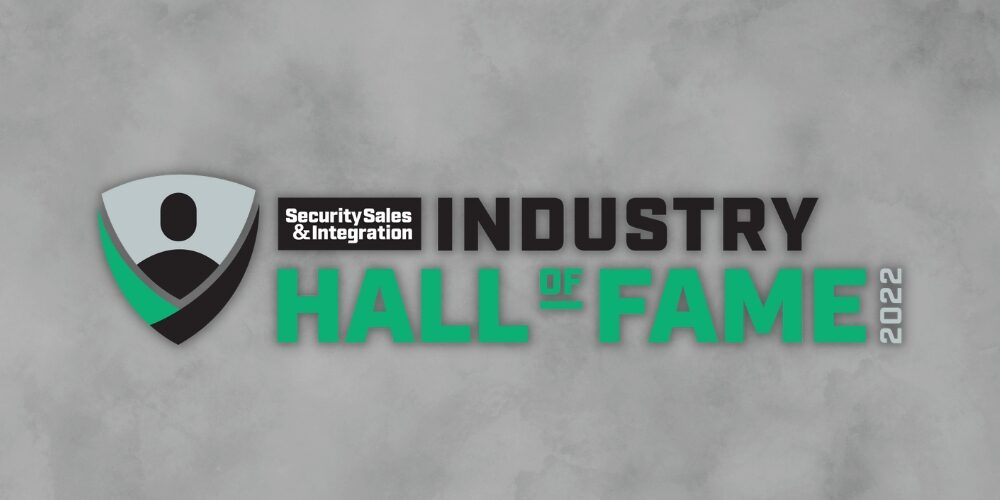 Photos and Videos
View Slideshow
Shane Clary | Vice President – Codes and Standards Compliance, Bay Alarm
Bio
Born in Inglewood, Calif.
One sister, father was a plumber and oversaw maintenance for McDonald Douglas; mother was a homemaker
Married to wife Susan, with no children
Other industry honors include CAA George A. Weinstock Award, LABFAA Person of the Year Award, NFPA Special Achievement Award; AFAA Special Service Award; and TMA Mel Mahler Award
Longtime columnist of SSI's Fire Side Chat
Says if career had taken another path, he might have been a doctor or a funeral home director
Other interests include avid reading, especially on WWII, travel and aspiring to build a model railroad
Why He's on the List
45+ years of dedicated service within his own organization as a leading authority on security & fire/life-safety codes and standards as well as to the industry at large by sharing knowledge through trade associations, events and publications
Security industry start began in 1974 when he accepted a job as an alarm dispatcher for Reagan Alarms in Gardena, Calif., where he served for around 10 years, including after the company was acquired by United States Alarm
After United States Alarm sold to API, he joined Bay Alarm in Walnut Creek, Calif., where he has remained for more than 35 years
Interest in fire alarms came early, just after high school working in a hospital burn unit he came to realize the key role code for fire sprinklers and alarms played in prevention
Deep involvement in numerous trade associations including WBFAA (now CAA), CAFAA, AFAA and NFPA began in earnest during the early 1990s and has remained intensive

Keys to Success
"For me, it was about learning the ways and means of building codes and standards. It was also learning through a lot of study about the laying out of a fire detection system. While I started as a one-person operation at Bay Alarm designing fire alarm systems, it has grown to having over 20 designers, which differentiates the company among our competitors. But I would have none of my 'success' without the support of my wife Susan, the Westphal family and Bay Alarm [founders Bruce & Roger Westphal enshrined in Hall of Fame in 2016]. Both have allowed me the time and provided the resources for me to be involved with the process of code and standards promulgation. There is always the occasional reminder of why it is important to be involved."
Setting a Standard for Code Contributions
"My involvement with the WBFAA UATC has been very rewarding in that it has opened the doors to a number of entry-level personnel in obtaining their Fire/Life Safety Technician certification in California. The industry needs to be heard within the codes and standards arena, and it should not just be from a manufacturers perspective. Every firm that installs fire alarm systems uses NFPA 72. Every firm that installs any device that has an electrical connection also uses NFPA 70. These two documents need input from the installation side, including the limited energy industry. The same is true for monitoring of system with NFPA 72. The industry also needs to be involved with ICC and the promulgation of the building and fire codes."
The Men Who Helped Shape the Man
"My first mentor was Jim Whittle, who was a service technician for Reagan Alarm Systems. I would go out with him on service calls to learn how to repair alarm systems. Next is Robert Leaper of United States Alarms, who led the way for me into alarm company management and industry associations. But the biggest influence was Frank Meiners, who I met the same time as Leaper when both were working the WBFAA booth at 1980's ISC show in Los Angeles. I worked under Frank for about 10 years through Security Alarm Services, then a subsidiary of Bay Alarm Co., where I learned more on alarm management, running a central station and fire alarm systems."
Gazing Into the Crystal Tech Ball
"IoT could have a major impact. Will an actual control panel be required? All components of a system could be interconnected and 'talk' to each other. Systems will use more AI to learn and adapt to a building's environment. The next five years will see an increase in the DIY market, residentially and commercially. There will also be an expansion of regional firms to move their brands across the nation as signal transmission means make this more possible for video surveillance systems. In fire alarm systems, I expansion into more wireless as the next really big thing."
Security Is Our Business, Too
For professionals who recommend, buy and install all types of electronic security equipment, a free subscription to Security Sales & Integration is like having a consultant on call. You'll find an ideal balance of technology and business coverage, with installation tips and techniques for products and updates on how to add sales to your bottom line.
A free subscription to the #1 resource for the residential and commercial security industry will prove to be invaluable. Subscribe today!