Exec Interview: Motorola Rolls Out Its Access & Video Vision
Find out why Motorola Solutions has become so receptive to the security channel and how it's fıne-tuning its market approach.
What's the branding strategy of the acquired companies keeping their names or phasing them into a Motorola name?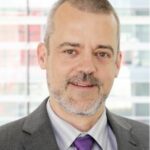 Hamish Dobson: The first step is to be a Motorola Solutions company. We're clear we're part of an overall family with a shared vision. Going forward, Avigilon will remain. It has a lot of brand value as an end-to-end solution in the video security space. As John indicated, Pelco in the camera industry is a storied brand with a lot of history. We're going to focus on investing heavily in and reinvigorating Pelco as a camera-centric brand, with a real focus on ecosystem development and customer support in those solutions.
Now that we've unified access control solutions, it's too early to know exactly how we'll handle some of those things, but we've definitely put both those solutions under this one business unit to make the right decisions regarding branding and investment allocation.
Kedzierski: It's important to stress that, from a product perspective, we have customers that are running Openpath successfully and intending to grow with us there. We have customers that are running Avigilon ACM [Access Control Manager], our access control product, and are growing and expecting us to continue to support them. What's important is meeting customers where they stand. It's not so much about how we brand the product as it is how we deliver what the customer needs when they need it.
There are customers who need on-premise technology that has the bells and whistles and the features the Avigilon access control product offers. We can serve customers who are maybe not ready for a Cloud-based solution, who want a more Mercury-based solution, and they've got this great open platform with the Avigilon product.
At the same time with Openpath, we have an opportunity for those customers who are looking for a Cloud-native product, who are ready for that mobile experience, to jump onboard. Those two brands are successful and well regarded in their respective swim lanes. So let's continue with those and see what we do in the future as customer needs change, and therefore perhaps our branding needs change.
Dobson: As we've been rolling through acquisitions on top of our organic growth, we've learned a lot. One of those things is to make sure you're respecting the organizations you're bringing in and to undertake the time to understand how they achieve the success they have. How do they acquire their customers, what do their customers think of them, where are they going in the market and what does the brand need to continue its success? We don't walk in with a predetermined prescription. We're nimble. We learn. We do our best to listen to new employees, to our customers and make sure we're doing things to help the entire business.
To what extent do you anticipate Motorola Solutions building out this business with further acquisitions?
Kedzierski: We really like the physical security market, video security, access control. We're very clear on our vision in terms of using AI to drive insights out of these systems, making video obsolete, making these systems easy to use, using the Cloud, and finally, embracing mobile first. Where we can find acquisitions that could help us achieve that business vision and bring solutions to our customers fastest, we will do so.
Dobson: To be clear, we believe physical security systems in many ways are not achieving their full potential. There's a lot of video that's recorded that's never watched. A lot of a humans sitting in chairs watching screens is an incredibly inefficient way to digest the firehose of information that a video security system generates.
When John says, "Making watching video obsolete," we want to use AI to extract the relevance and the insight. We want to communicate to operators, "Look, these are the things you should be focusing your attention on," because humans are better at making complex decisions amid ambiguous sets of data than computers. They're not very good with attention span and being able to extract relevance out of large amounts of data.
The second piece of that vision is your video should be as searchable as the Internet. You should be able to query your video system and find what you need instantly. You should be able to automate those searches in the form of insights and generate dashboards that tell you, "How is your security posture? Where are your risks? What is your operational characteristics today versus the same time the previous week or the previous month?" That's our vision of how AI layers over video and the same is true with access control. When combined with video, access control enriches your data set. It all ties together under an AI-led product strategy.
What other technologies do you have your eye on or see as disruptive?
Kedzierski: We're trying to lead in terms of the adoption of AI into systems, not only for computer vision but also voice command, speech-to-text, in terms of how you interact with a physical security system. We have been leading in terms of integrating body-worn and mobile video into traditional fixed video systems. We offer that to our Avigilon partners to be able to have a body-worn camera that you can watch inside your VMS, just like you do a fixed camera.
Across the portfolio, we're looking at adding in different sensors from an IoT standpoint, both in the access control as well as video security context, to be able to detect different things inside of the facility. We have a drone solution in our portfolio to help first responders. Consider a scenario where when you call 911 the first thing that gets to your home is a drone with a video camera providing real-time eyes. We are always looking at how we can innovate, where it creates value for our customers and makes sense for our business. We accelerate and push those things into the market.
Dobson: Another exciting thing is our roll out of a community for end users under the Avigilon portfolio. Eventually, that will migrate and we will have communities under all of the big brands. The idea is to make it easier for our customers to access information on users of our products quickly with a searchable knowledge-centered support infrastructure. We want to deliver forums where users can share information and ask questions about how to solve certain problems.
These are platforms upon which users can customize solutions for themselves and innovate. From my team's perspective as product management, understanding how users operate our systems is key to understand unmet needs and prioritize our development efforts to move the product in the right direction.
How has the pandemic affected your security solutions roadmap?
Dobson: With the onset of the pandemic the priorities for our customers changed entirely from traditional security of "Is my facility secure" to "Are my employees safe? How do I safely enable customers to come back into my business?" We thought about that and very quickly reprioritized the things we were working on. With the same fundamental technology we used cameras and analytics and access control in a different way.
With the ACM system, we invested in new forms of reporting to aid with contact tracing, so companies could understand who was in the building at the same time and who was sharing certain parts of a building in case there was a reported infection. From the video side, there was interest if people were wearing facemasks or whether there was social distancing. That was interesting in that facemask data could be used as traditional alerting, is someone wearing a facemask or not? We were able to generate reports about where people were at what time of day, if they were wearing facemasks, and we were able to very quickly add social distancing.
We always know within a camera's given field of view where people are relative to one another, so we could measure the distance. We created a social-distancing analytic. We provided interesting information for building managers who were trying to figure out how to keep employees safe and yet keep their businesses running.
Just like with Zoom and these other technologies that are suddenly now part of our lives in a way that they weren't, I think that some of the things we did through the pandemic such as providing Cloud-hosted dashboards to aggregate data from your video system, are now part of the way we will be bringing our product going forward. We'll focus more on that in the context of security operations going forward.
Segil: The pandemic has really reinforced the disruptive nature of the Cloud and mobile. These two capabilities that people like, but maybe weren't as ready for prior to the pandemic, have now proved to be invaluable in how you can remotely access and manage systems in disparate locations around the world. I look at the example of touchless access. When we first rolled into COVID, Openpath had a feature called Touch to Unlock. Basically, keep the phone in your pocket, walk up to the door and you touch the reader with your hand to unlock it. Great feature, everybody loved it.
Then suddenly people didn't want to be touching the same reader surface as everybody else in your building. We looked at that and literally over a weekend our engineers changed the calibration on those devices to do something called Wave to Unlock. Now you can just go up to the door, phone in pocket, wave your hand in front of the reader to trigger the capacitive touch sensor and the door unlocks.
Because we have tens of thousands of doors deployed in a connected network, we were able to roll that configuration out overnight for our customers. They literally had the promise of a smart building manifest real-time where they woke up the next morning and their building had flexed. They now had a new capability, and for the integrator they didn't have to roll a truck to upgrade the software. I think that that was a real aha moment.
Kedzierski: While Openpath was working on frictionless access, Avigilon was rolling out its Cloud services. A year later, we have hundreds of thousands of cameras, thousands of sites that are connected to that platform where customers are using it to not only watch video security systems on a mobile phone but also to configure cameras, upgrade software, look at alarms and system health status.
I absolutely think some of that adoption was driven by people being displaced from work and needing to accomplish those tasks remotely. That broke down barriers in terms of concerns people have traditionally had on Cloud versus legacy on-prem applications. Most importantly, we learned physical security is not a nice to have, it's a need to have.
Click here to check out an expanded version of this interview in podcast form.
Security Is Our Business, Too
For professionals who recommend, buy and install all types of electronic security equipment, a free subscription to Security Sales & Integration is like having a consultant on call. You'll find an ideal balance of technology and business coverage, with installation tips and techniques for products and updates on how to add sales to your bottom line.
A free subscription to the #1 resource for the residential and commercial security industry will prove to be invaluable. Subscribe today!
2 Responses to "Exec Interview: Motorola Rolls Out Its Access & Video Vision"