Todd Pedersen to Step Down as CEO of Vivint Smart Home
Vivint's board of directors has commenced a search process to identify Pedersen's successor into its next phase of growth.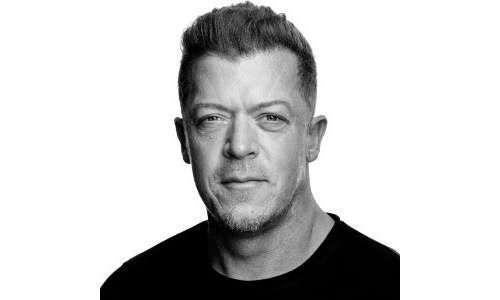 Todd Pedersen
PROVO, Utah — Todd Pedersen will step down as CEO of Vivint Smart Home effective once the board of directors of the company appoints his successor. Pedersen will remain a member of the board of directors, according to an announcement.
"I have decided that after 20 years of building a successful company, it is time for me to pursue my other entrepreneurial goals and devote myself to those investments and businesses," Pedersen states. "I am proud of the company's achievements since Vivint's founding and remain excited about the performance and outlook as a premier smart home service provider. I believe the company is well positioned for success and I look forward to continuing to contribute to the company's growth as a member of the board."
Pedersen founded the company in 1999 as APX Alarm, then rebranded it Vivint in 2010. About a year later global investment business Blackstone Group paid $2 billion for the company. Under his guidance the company became one of the largest residential security and smart home technology companies in North America.
For a "Security Speaking" podcast installment in 2012, Pedersen joined SSI's Scott Goldfine to discuss how the company grew 825% in five years.
In 2016, Pedersen was inducted into the SSI Industry Hall of Fame. As part of the induction reporting, Pedersen expressed his passion and entrepreneurial vision:
"As an entrepreneur, challenges sprout up daily, one of which is being told 'no' as you try to build the company you envision. In 2011, we were preparing to launch our residential solar company, Vivint Solar. Not only did the 'smartest' venture capitalists pass on the opportunity to invest, but even our current backers at the time passed. Although our own partners witnessed firsthand that we could build an enormously successful company — and put a whole lot more money than they invested back in their pockets — they didn't think we could do it again in an adjacent market."
He continued, "We had to work extra hard to find firms that saw our vision and were willing to back us. Vivint Solar went public three years later with a $1.6 billion IPO. You will always be challenged and face naysayers, no matter your track record. That's when it's time to get all hands on deck and prove the haters wrong."
Pedersen wore a T-shirt with a collage of headshots of those who said it couldn't be done when the opening New York Stock Exchange bell rang for Vivint Solar.
In January 2020, Vivint completed its merger with Mosaic Acquisition Corp. and became a publicly traded company on the New York Stock Exchange (NYSE: VVNT). Investors included existing Vivint investors, affiliates of Blackstone and Fortress Investment Group, and anchor investors of Mosaic.
Among other business honors, has been named an Ernst & Young Entrepreneur of the Year, Utah's Entrepreneur of the Year by Mountain West Capital Network, and was inducted into the David Eccles School of Business Hall of Fame.
"We thank Todd for his years of dedicated leadership, which have helped Vivint grow from a small security systems company into an integrated smart home provider with strong operations, a resilient business plan and an attractive financial model. We are pleased that he will remain on as CEO until the board has identified a new leader," says David F. D'Alessandro, Vivint's chairman of the board of directors.
Vivint's board of directors has commenced "a deliberate and thoughtful search process" to identify Pedersen's successor into its next phase of growth, according to the announcement.
Security Is Our Business, Too
For professionals who recommend, buy and install all types of electronic security equipment, a free subscription to Security Sales & Integration is like having a consultant on call. You'll find an ideal balance of technology and business coverage, with installation tips and techniques for products and updates on how to add sales to your bottom line.
A free subscription to the #1 resource for the residential and commercial security industry will prove to be invaluable. Subscribe today!