3 P's to Produce Greater Business Value of Your Company
Huron Capital's James Mahoney shares how focusing on people, process and profit can pump up evaluations.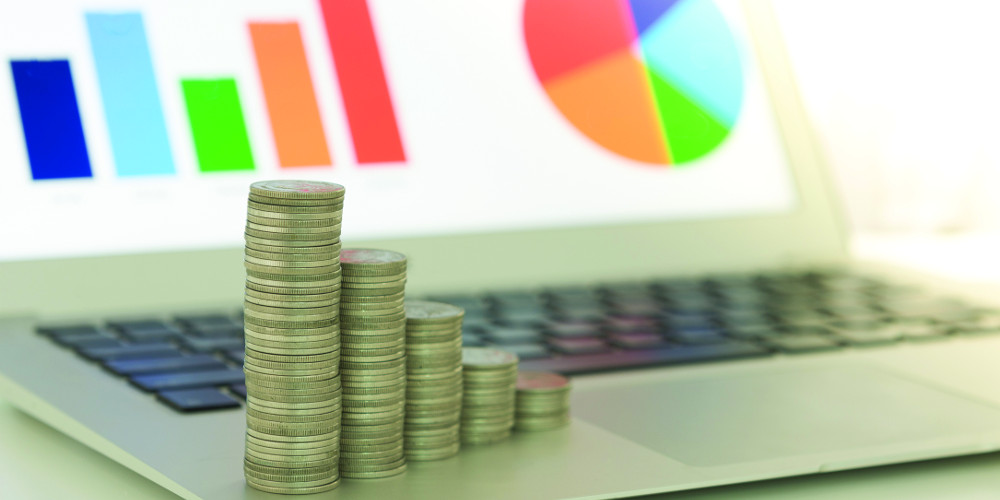 The business of commercial security and building management has never been more robust. Inc. magazine estimates the global security market is on pace to exceed $100 billion by 2020.
Drivers for this growth include advances in technology and increased consumer safety concerns for their person and property. But does all this opportunity and market momentum translate to sales, profits and increased business value?
As an owner of a business, are you as confident in your company and its value as you are in securing someone else's? In our experience, having invested in approximately 150 companies — including several in the building services, security and fire detection markets — growing enterprise value comes down to people, process and profit. Let's delve into each.
People
How deep are your management ranks? Do you have a succession plan or an identified group of leaders-in-waiting ready to take over the reins of your company?
Your organization's leadership team depth, their continuity and track record of working together through different cycles, and yes even their ability to lead without you, are all positive value drivers.
Likewise, if you're preparing to sell your company, you should choose the buyer with the best people assets to maximize your valuation. Regardless of their percentage stake in your business or the acquirer, any investor in your business will want to grow your company and the value of their investment.
Their ability to do so alongside you can directly affect your own long-term returns. When our firm, Huron Capital, first identifies favorable investment themes, we work with proven industry leaders, to launch an ExecFactor (executive backed) strategy.
In our experience, people are the most important factor in company performance, regardless of the industry. As we acquire companies through our ExecFactor strategy, we stress the importance of having an established industry veteran to help them grow and realize even greater value for their companies in the future as continuing investors. (We affectionately refer to this as taking a "second bite of the apple" when owners co-invest with us as the buyer and create the chance to get a second payday, as we collectively work to generate equity value.)
Process
Execution is everything in delivering sales, customer retention and profits but how you achieve these outcomes and its sustainability is critical. Look at your operations and consider ways to improve, such as building a structured sales organization led by a strong leader and with the compensation system to reward not just new business, but also retention.
Do you have a sales pipeline, and what is the process to convert prospects? Other process considerations that build sustainability and, thus value, include your track record and methodology for cross-selling services, capturing a larger share of their security spend; your training and development programs that impact employee retention and client execution; or implementing a feedback system such as a customer survey or post-project audit to remedy issues and capitalize on satisfied customers.
Profits
Nearly every buyer — whether a strategic player looking to add your complementary business and service to their offering or a private equity firm looking to grow your business over the long-term — uses both a financial formula and an intrinsic assessment to value a business.
This is most often based on EBITDA (earnings before interest, taxes, depreciation and amortization) times a multiplier. After taking a trailing 12-month ("TTM") picture of historical EBITDA (financial component) times a multiple (intrinsic component), most buyers can arrive at a business' valuation range.
While the financial component is a determinable figure, the intrinsic component (the multiple of the TTM EBITDA) in this value assessment is more subjective and influenced by several factors.
These can increase or decrease enterprise value and include, among others, your customer concentration — the more of your business tied up with one or two customers, the more risk and less predictable your business may be.
Conversely, a diverse customer base, breadth of services or products offered and/or geography are additive to your enterprise value as they provide more predictability in your future EBITDA and profits.
Likewise, long-term customer tenure and contracts give buyers more confidence in your projections and financial outlook and positively impact enterprise value, as do specialized expertise or market segments that allow for price increases, better margins and longer-term agreements.
---
James Mahoney joined Huron Capital over a decade ago and has 17+ years of private equity experience. 
If you enjoyed this article and want to receive more valuable industry content like this, click here to sign up for our FREE digital newsletters!
Security Is Our Business, Too
For professionals who recommend, buy and install all types of electronic security equipment, a free subscription to Security Sales & Integration is like having a consultant on call. You'll find an ideal balance of technology and business coverage, with installation tips and techniques for products and updates on how to add sales to your bottom line.
A free subscription to the #1 resource for the residential and commercial security industry will prove to be invaluable. Subscribe today!