Smart Home & DIY: How Residential Security Dealers Can Get With the Times
New smart home technologies, providing more benefits and services, offer dealers tremendous growth potential over the next few years.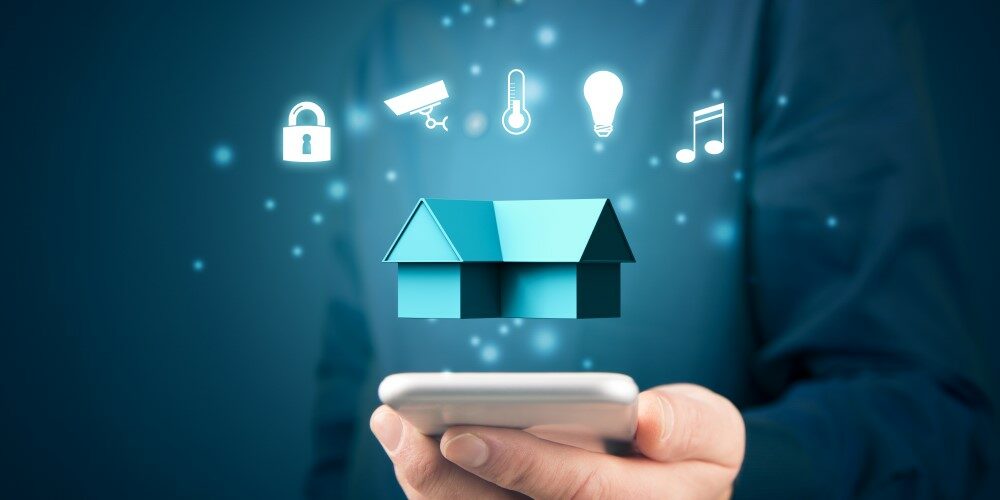 The way security and automation dealers and their clients interact is changing rapidly as technology advances and do-it-yourself (DIY) systems proliferate. Continued dealer success hinges on their ability to embrace these changes as part of everyday business.
Traditionally, the dealer was the source of all devices and services required for a connected home. Dealers installed equipment and things remained mostly unchanged until the customer moved, stopped paying, or a cellular sunset required upgrading a system's communicator. There was little or no need for regular interaction between dealers and their customers.
However, there's been a significant shift across multiple industries. Consumer-centric business models, pushed by tech giants such as Google and Apple, are aimed at the cost-conscious and younger consumers who are comfortable setting up a DIY smart home system without dealer assistance.
While security remains essential, these customers are more interested in automation and convenience and aren't afraid to install devices purchased online or from big-box stores. To succeed, dealers must provide the services these customers want. Despite what some dealers may think, it's difficult to grow while only installing security systems.
Increasingly, dealers must accept the smart lighting, WiFi plugs and other devices customers bring into their homes. Leading smart home manufacturers now design network-enabled, discoverable products that can locate other smart devices. IP-based equipment enables dealers to gain insight into what's essential to their customers.
New technologies, providing more benefits and services, offer dealers tremendous growth potential over the next few years. Home systems, built around sensors that detect movement and things opening and closing, are now adding cameras equipped with artificial intelligence.
The cameras serve as sensors that go beyond detecting basic motion. A good example is life-safety services increasingly powered by AI-equipped cameras. They detect such events as smoke and fire or an older adult who has fallen or is showing a change in gait. Built-in object detection highlights motion by people, vehicles or pets, making it easy to search for things important to end users, such as children arriving home from school.
This industry was built on users, or their security provider, having to program what they wanted their systems to do. Increasingly, we have AI-based systems observing our actions and automatically suggesting activities. We've already seen this with virtual assistants suggesting music based on our previous selections. This type of learned behavior will make its way into the security and home automation industry in a big way.
Also, look for wireless devices with improved transmission range, providing more choices for product placement. And expect new services enabling communities of family and neighbors to respond to a user's system alerts and alarms — all through a common smartphone app.
SMB
Small-to-medium businesses represent a sizable percentage of revenue for many alarm dealers. In a post-pandemic world, SMB employees come and go at different times of day, making it essential for managers to control systems remotely.
Dealer-installed devices can integrate with other building systems, such as access control. AI will enable interactive systems to handle events such as unattended deliveries. With a push of a button on a mobile app, the security system is disarmed.
Another button press unlocks the door and the delivery person is given access to leave packages indoors. Once the delivery has been completed, the system re-arms itself. And it all happens while a camera monitors the event.
Some of the automation activities offered by smart home systems will also help small businesses control lighting and other systems, improving security and reducing energy costs. Dealers can help franchise owners unify and collectively manage multiple locations under a single account.
Consolidation
In a very competitive marketplace, including DIY, dealers must become more efficient in their account creation costs. This involves viewing consumer-purchased devices as reducing the amount of time and money needed for a dealer to get an account up and running.
We're likely to see increased industry consolidation. Smaller dealers may be at risk if they aren't building scale, volume or specialized offerings. Technology offers these dealers a chance to redefine their businesses, making themselves known as integrated technology leaders.
They need to say to potential and existing customers, "We're your local technology integrator. We deliver more." Adopting an integrator mindset is an important path to survival.
Cyber awareness
More IoT devices create added opportunities for a successful cyberattack. Users may have 10, 20 or more "connected" devices on their network. When they buy a device, most people have no idea where it was made or who's hosting it. Yet, these home networks are where users do their taxes and store health data and other private information.
Cybersecurity fears will drive some DIY adherents to a professional dealer/installer. Here is an opportunity for dealers to offer managed networks with no need to roll trucks as firmware and software updates are controlled remotely. Managing networks provides dealers with a reliable source of recurring monthly revenue.
Successfully operating a home security and automation business is challenging at any time. For years, dealers built businesses around monitoring intrusion and life-safety sensors. Then came the addition of controlling lights, locks and thermostats.
That's all good, but now it's time to think about providing remote management and proactive monitoring of more devices. Technology offers new ways for dealers to display their professionalism and take control of their customers' systems — and their businesses.
---
Dave Mayne is chief revenue officer for St. Paul, Minn.-based Alula, a leader in smart security and system communications for professional installers.
If you enjoyed this article and want to receive more valuable industry content like this, click here to sign up for our FREE digital newsletters!
Security Is Our Business, Too
For professionals who recommend, buy and install all types of electronic security equipment, a free subscription to Security Sales & Integration is like having a consultant on call. You'll find an ideal balance of technology and business coverage, with installation tips and techniques for products and updates on how to add sales to your bottom line.
A free subscription to the #1 resource for the residential and commercial security industry will prove to be invaluable. Subscribe today!