SSI Industry Hall of Fame Class of 2018 Inductee: Pierre Trapanese
Trapanese has nearly 30 years of international project and financial management experience in the security and construction industries.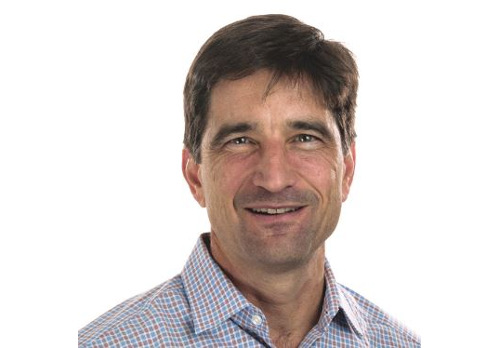 Pierre Trapanese
Founded in 2004 to represent the highest commendation for going above and beyond in professionalism, conduct and achievement, the SSI Industry Hall of Fame now numbers nearly 100 members.
SSI is proud to welcome CEO and Owner of Northland Control Systems Pierre Trapanese to the class of 2018.
Why He's on the List
Nearly 30 years of international project and financial management experience in the security and construction industries
Took over Northland Controls in 2005 and in little more than a decade organically grew the innovative integration business from $1 million to more than $70 million
From 10 employees in 2005, the global company specializing in high-tech clientele like Apple, Google, SanDisk, Facebook and Visa now has more than 200 working out of offices in Fremont, Calif., Washington, D.C., London, Shanghai, Singapore and Bangalore
Built Northland based on culture of trust and can-do attitude; brought together all parties with a common purpose to show extent a security integrator can deliver robust, cohesive, enterprise-level solutions
Entered security industry with Johnson Controls as design engineer on a $40 million, 13-system integration project that included writing SCADA software from scratch
Built solar oven at age 12 and today company sends people to countries like Rwanda and Ethiopia, as well as local communities, to provide solar power to those without electricity
Member SIA Board of Directors
Keys to Success
"My success is largely due to the environment in which I was raised by my parents. They instilled in me a world view filled with challenges but filled with people who share common hopes and dreams. Intertwined in this view was our becoming American, and my exposure to life, liberty and the pursuit of happiness; the American Dream.
It might sound trite, but my greatest personal and professional challenge was to understand what I really loved doing, and having the courage to pursue it, no matter what. Having traveled quite a bit as a kid and seeing the impact of the American Dream as a deeply held universal dream set a very high standard."
As Insightful as Innovative
"Many people credit me for being an innovator. I don't see it that way. Our success at Northland has been mostly due to common sense solutions to our clients' needs. When I took over we had some straightforward core values, and perspective on people. And we looked to treat ourselves in the same way our clients treated themselves. We wanted to pay our people well, provide full healthcare at a time when companies were eliminating it and train our people as much as we could. I would talk to other people in our industry who only considered the costs and the risks of spending money on people who could leave at any time. My thought was that having one great person on staff was less expensive than three mediocre ones who were underpaid and undertrained.
"Other key actions that have contributed greatly to our success include a team of application engineers who truly know how to leverage the value of the enterprise systems already on the market, let alone what is coming. Our professional project management delivers no-excuses delivery of systems anywhere, anytime. We have a willingness to deliver across the globe. However, as time passes, these are replicable by others. And as annoying as it is for our competition to offer some of the same things we do, we recognize it does make us all better, and raises the expectation of the marketplace."
Man Who Knows His Limitations
"A few years ago, Northland was invited to meet with the security director of one of the world's fastest growing and highly respected companies. As our company president and I began to realize we did not support their system, we thought we shouldn't waste any more of his time. We began to rise and excuse ourselves and we prepared to leave. The director was completely taken off-guard being used to people who would do or say anything to work for him. He stared at us for a moment, laughed and pointed at the chairs. He then commanded us, 'Sit down! I will work with you guys.'"
Service Shines Through Any Changes
"The industry has undergone increasing sophistication of the people and organizations, the scale and sophistication of the technologies available, and the value of the solutions to the organization. Security systems have gone from a necessary evil of cost to solutions that provide significant value to everyday operations, as well as low probability but catastrophic event management.
The greatest challenge I see will not be technological capabilities, but the ethical application of those technologies. My advice to integrators is treat the first client as the most important, as is the second, the third and so on. Treat every client, large or small, as if they are your most important. To a client with a $5,000 budget, that $5,000 is as important if not more so to them as a client with a $5 million budget."
---
The Trapanese File
♦Born 1965 in Ankara, Turkey
♦Middle sibling to older brother and younger sister
♦Parents from Italy, with father serving with Army Corps of Engineers and mother as an educator
♦Married 20 years to Patricia, with three daughters
♦Earned undergraduate degree in nuclear engineering at UC Berkeley and MBA from Stanford
♦Something most might not know is he struggled as an entrepreneur for 12 years, unable at times to pay for rent, utilities or groceries
♦Authored original CSPM manuals/texts prior to SIA, the concepts of which were used to transform Northland into a true global service provider
♦Other interests include reading, sailing and traveling "the unbeaten path in different parts of the world"
Security Is Our Business, Too
For professionals who recommend, buy and install all types of electronic security equipment, a free subscription to Security Sales & Integration is like having a consultant on call. You'll find an ideal balance of technology and business coverage, with installation tips and techniques for products and updates on how to add sales to your bottom line.
A free subscription to the #1 resource for the residential and commercial security industry will prove to be invaluable. Subscribe today!