Trademarks 101: What Is a Trademark and Why Your Business Can't Live Without It
As a security sales professional with your own business, protecting homeowners and businesses may be your primary job, but so is protecting your brand value and image. Trademark expert Josh Gerben explains.
As a security sales professional with your own business, helping homeowners  and businesses protect themselves and their belongings may be your main job, but it's not your only job.
Another important task that falls on your shoulders is building and maintaining your company's brand image and value. But if you've overlooked the critically important step of applying for and securing a federally registered trademark for your firm's name, you're leaving your brand and business open to huge risk.
Let's take a closer look at what security sales firm owners need to know about trademarks.
What's a Trademark? Does Your Biz Need One?
In its most simple terms, a trademark is a name, word or symbol that represents a product or service offering. When you apply for and receive a federally registered trademark, the United States Patent and Trademark Office (USPTO) is effectively granting you the presumption of the exclusive right to use the registered mark (e.g. name, logo, etc.) within your industry across the nation — no other business in your industry will be awarded the same or similar mark.
Does your business need to register its trademark? The short answer is yes. Think of a trademark as an investment in the future of your company. Even if you don't currently plan on growing past a single-office location, the reality is that you don't always know what the future holds.
Obtaining a trademark for your company's name allows you to proactively protect your firm while keeping your future options open. Not only will this allow you some form of legal recourse if another security firm or similar business decides to open a company with the same name, but it will also ease any worries about having to change your business name should you decide to expand or sell your business at some point in the future.
Always Protect Your Name First, Then Other Brand Elements
For most small companies we've worked with, the business name tends to be the most important brand element. Think about it: it's your name that clients share when giving referrals or when searching for you online.
That's why in most cases we suggest that when it is time to file for trademarks, if funds are an issue, you should always file for trademark protection on your name first, leaving other brand elements like logos and slogan for another time.
The reasoning behind this is straightforward: Obtaining a trademark registration on your name gives you the broadest level of protection. Obtaining protection on other brand elements — like your logo for example, offers protection in a much narrower scope.
Specifically, trademark protection on your logo means that if you develop a new logo two months or five years down the road, your federal registration would no longer be effective and you would have to re-file to obtain federal registration rights on your logo again.
Reserve Your Trademark Name on Social Media Site
Do you plan on making Facebook and Twitter a big part of your marketing outreach efforts, or will social media take a backseat to other advertising avenues? No matter what role social media can or will play in marketing your security business, it's important that you have control of your name on social media so that no one else does.
If you leave those names open, you're risking confusing current or potential clients as well as putting your reputation and your bottom line in jeopardy.
If you haven't done so already, head over to the top social media sites like Facebook, Instagram, Pinterest, Snapchat and Twitter and set up a profile or handle using your name.
But what if it is already in use by someone else? Let your attorney know. There may be a way to obtain the username if you have a properly registered trademark with the USPTO.
Whatever you do, make sure you follow through on the process of "reserving" your name on social media as soon as possible, regardless of it you plan to be extremely active or just want to keep your spot free from squatters. It's easier and less time-consuming to register it proactively than it is to get it back.
Trademarks in the Real World
To make the real world impact of a trademark registration a little more clear, let's take a look at a potentially tricky situation. Imagine that your residential security services company "Jasco Home Security" has been in business for four years and you're growing an impressive client base with steady referrals and even positive online reviews.
Everything is going well until you notice local television ads for "Jabsco Security Services" which has started doing business in a neighboring county.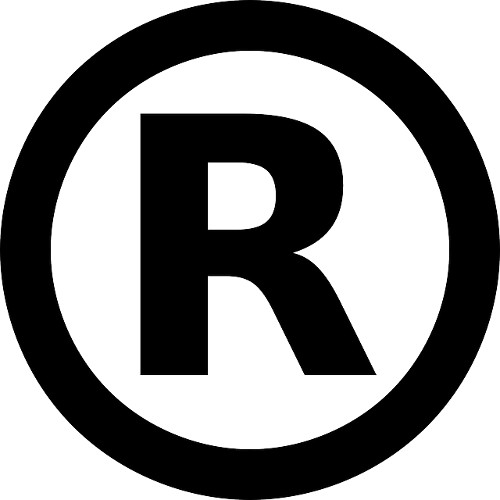 With a name so similar to your own business, it's easy to see how current and potential customers could get confused and could inadvertently do business with your competition when they intended to patronize your business.
Now imagine what would happen if the local news reported that Jabsco Security Services was being investigated for defrauding their customers, or an online video made the social media rounds showing a Jabsco Security Services employee stealing something from the home he was supposed to be securing.
The way to handle this situation depends solely on whether you own the federally registered trademark to the "Jasco Home Security" name. If you do own the federally registered trademark, it's your legal right AND obligation to stop other security companies from infringing on your name or any name that is confusingly similar; if you don't, you can actually lose rights to the name.
In this case, you would likely work with your attorney to contact Jabsco Security Services' owners to let them know to cease their infringement.
However, if you did not own the federally registered trademark, things are much less straightforward. You can certainly ask Jabsco Security Services' owners to change their name, but without the power of a federal registration behind you, you would be relying on common law rights which are much harder to define.
If they choose not to change their name and you decide to sue them based on a theory of common law trademark infringement, trying to prove your rights to the name will be far more difficult and expensive than the cost of applying for a federal trademark registration. The clear takeaway here is that registering a federal trademark is a smart move.
Taking Action to Protect Your Security Firm Brand
Now that you have a better understanding of what a trademark is and why trademarks are important, it's up to you to take action to protect your brand. Work with your attorney to apply for protection of your name.
Ensure your name is protected online in social media. And realize the value of trademarks in the real world. By making the trademark process a priority in your security business, you'll be protecting the brand and reputation you've worked so hard to build.
---
Founder of U.S. based Gerben Law Firm, PLLC, Josh Gerben is a trademark attorney whose trademark registration practice has secured over 3,500 trademarks for clients since 2008. Featured in a variety of national news outlets including FOX News, NPR and The Wall Street Journal, Josh Gerben was named one of 2016's Top 10 trademark filers in the US by World Trademark Review.
If you enjoyed this article and want to receive more valuable industry content like this, click here to sign up for our FREE digital newsletters!
Security Is Our Business, Too
For professionals who recommend, buy and install all types of electronic security equipment, a free subscription to Security Sales & Integration is like having a consultant on call. You'll find an ideal balance of technology and business coverage, with installation tips and techniques for products and updates on how to add sales to your bottom line.
A free subscription to the #1 resource for the residential and commercial security industry will prove to be invaluable. Subscribe today!