Vetting Operations Platform Options: How to Pick the Right Business Software
Much of a security company's profitability and growth hinges on selecting and implementing the optimal business management software platform. Find out what's on the market and which capabilities and features dictate the decision.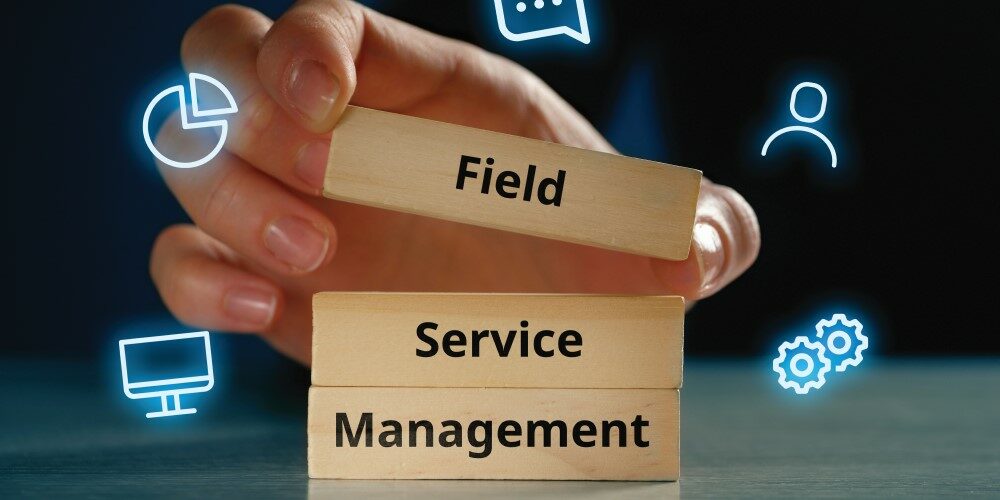 The motto of the Three Musketeers was "All for One and One for All." That is a good phrase when thinking about your company's operations and business management software.
In the past, the norm was several programs to handle various aspects of the business. Today, most security companies don't use a single software system for all parts of their business.
Instead, they use several programs such as payroll, customer relation management (CRM), project management, monitoring, accounting, service and others. For the most part, these programs "don't play well together."
The challenge of having multiple programs is that it creates multiple databases that are not in sync. Another concern is efficiency, which includes the time to manage a sale from lead, site survey, negotiation, quote, contract signing, installation, service to having to enter the monitoring information such as call list procedures of the install base.
Then, all the information including product inventory must go into accounting. This involves different processes, requirements and workflows involving others in the company and various departments. The result is multiple forms and multiple databases, a huge inefficiency that is a waste of time, resources and money for the company.
Do you believe that your security company's current operations/business software solution meets the most important needs of your company? Does it reduce expenses, lessen resources and maximize your ROI? Probably not.
One solution has been APIs that combine and integrate with the software platform. While that may work, it is limited and there is always a need to maintain and update all the software. Plus, it doesn't provide full operability as some communication databases are different. But things are changing.
The best solution is a centralized event management platform that is tied to all back-office functions. Security companies of all shapes and sizes can benefit from implementing an operations/business management system. But not all operations/business management software solutions are created equal. They come in different shapes and sizes with different capabilities.
The benefit is that unified operations/business management software gives you a single system for managing the most important parts of your business. It's time for a one-stop business operating system that automates back-office tasks. For organizations to be successful and grow, it's essential that information can travel between departments with an uninterrupted flow.
With a unified system, you can grow profitably by streamlining processes, limiting inefficiencies, reducing costs and improving productivity by integrating all modules a security company needs.
5 Unification Advantages
Having the right infrastructure in place can allow a company to grow to thousands of subscribers, with everything unified. Following are some specific benefits associated with a unified business operating system.
It improves productivity — Many tasks can be automated. The right software that will help you cut down on how much time your office workers spend on these tasks, which will make them more productive.
It helps you save money — Practically speaking, businesses can reduce operating costs. Instead of hiring new employees, the software will do much of the work. In addition, redundancies arise as different departments buy the same type of software without knowing what other areas are doing.
Less manual data entry — If your systems are talking to each other, you literally only need to enter one piece of information once for it to be seen throughout all the other systems.
Greater access to data — A unified solution talks to all parts of your business and allows for more visibility across your whole organization. It ensures a single source so the accounting team, project managers and executives are all looking at the same figures.
More effective internal collaboration — Following on from the point above, when your departments are in sync, it becomes easier to collaborate. For instance, the accounting team and project managers can get together and discuss where a particular project is and where it is in terms of budget.
How Cloud & SaaS Fit In
With legacy software, the time it takes to bring up new infrastructure and the time it takes to deploy the software really limits a business' ability to respond to change. Most of us are familiar with software as a service (SaaS) such as Microsoft Office. We used to buy the latest version and then install it. Not anymore. Today, we have a subscription to the software and updates are done automatically.
As with Microsoft Office, SaaS offerings have an advantage in their ability to make new features available more frequently than traditional software. The company can constantly introduce new features that businesses can take advantage of, which is not available to legacy software customers.
Where software programs once worked separately, they are now unified and integrated under a single service provider. And when problems arise, instead of having to call multiple vendors for resolution, there's only one call to make to the unified service provider. So now that you know why it is essential for all your information to talk to each other through a unified software solution; which way is best for your business?
Start with identifying needs, analysis of requirements and a custom-tailored solution for your company. When evaluating your choices, it is important to take into consideration the soft costs and not just hard costs such as labor time, software licenses and IT efforts.
Purpose-Built Vs. Off-the-Shelf
An off-the shelf solution won't work for the security industry, which has some very different requirements than other industries. As well, security companies vary in size, location, types of installs and whether they also do monitoring.
Some of the special requirements for security companies are differed revenue, recurring monthly revenue, technician scheduling, project management, contract management, and a variety of proposals needed to deal with fire requirements from state to state and city to city. To make the right decision, it is important to take into consideration all these factors and more.
When you're thinking about choosing an operational/business management system to streamline processes and improve standards across your organization, it's worth thinking about the issues you are experiencing and what you really need from a solution.
KEY SECURITY BUSINESS MANAGEMENT SOFTWARE FEATURES
▶ ACCOUNTING
Automating your billing processes, compiling financial statements and managing accounts payable and receivable.
▶ INVENTORY CONTROL
Tracking stock levels, managing sales orders and generating purchase orders.
▶ EMPLOYEE SCHEDULING
Streamlining the process to allow managers to schedule employees for their shifts based on availability and other requirements.
▶ LEAD MANAGEMENT SOFTWARE
Helping sales reps track prospects from initial contact through close of the sale. This prioritizes leads that are most likely to convert into customers.
▶ CUSTOMER RELATIONS MANAGEMENT (CRM)
Allows businesses to track customer communications in one place from initial contact through purchase and follow-up. This type of software may include marketing automation tools to help businesses target prospects more effectively over time and gain more insight.
The goal is to have a unified system with various modules for each area of your business, which will ensure that each program talks to each other. An example of this is a specific module for the sales and marketing team, one for the operations staff, a specific accounting solution, a monitoring platform and service program that all work together to get the best results for your business. The choice will depend on your specific business activities and the challenges you face.
Why Modular Makes Sense
One special need for security companies is to keep the integration company and monitoring station linked with the one software. That's why the monitoring part of the integrated system is so important. If it is an installing dealer with a central station, it becomes easier as the one company is using the one platform and all the information is synced.
If not, it would be advantageous for the monitoring station to be using the monitoring software, which is part of the operations and business management platform. The integrator does not need the monitoring part but as part of the same package, there will not be a need to re-enter information.
Taking it a step further, as a security company, it is vital to interact with customers. One module is a customer portal. This way, clients have the capability to use the system to pay bills, add or change contact lists. The information from the portal would be entered into the accounting slice automatically.
Of course, what is allowed can be limited but it provides dealers, a centralized way to other modules as an extension to their central station, either their own or a third party. It is time to re-evaluate the tools you are using to manage and run your business.
By selecting the right unified solution your company will achieve greater operational/organizational benefits that will elevate efficiency, effectiveness, RMR opportunities, profitability and perceived company value. Your company will grow united across all departments including sales, systems design, installations, monitoring, service calls, marketing, accounting and customer care.
---
Avi Lupo is Co-President of DICE Corp.
If you enjoyed this article and want to receive more valuable industry content like this, click here to sign up for our FREE digital newsletters!
Security Is Our Business, Too
For professionals who recommend, buy and install all types of electronic security equipment, a free subscription to Security Sales & Integration is like having a consultant on call. You'll find an ideal balance of technology and business coverage, with installation tips and techniques for products and updates on how to add sales to your bottom line.
A free subscription to the #1 resource for the residential and commercial security industry will prove to be invaluable. Subscribe today!