ACRE CMO: Leverage Tech Customers Already Use to Build Stronger Solutions
ACRE CMO Kim Loy believes the pace of innovation in the security industry is finally catching up to that of technology already available to consumers.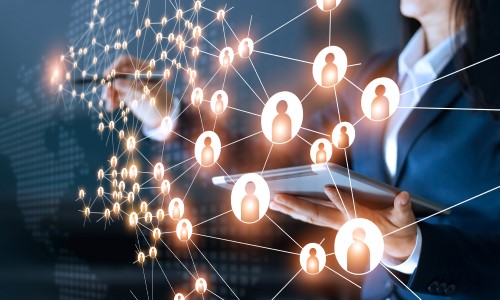 SECURE Perspectives is a monthly column by the Security Industry Association (SIA) profiling women in the security industry. This column is part of SIA's Women in Security Forum, an initiative to support the participation of women in the security field through programs, networking and professional growth events and thought leadership opportunities.
For this edition of SECURE Perspectives, SIA spoke with Kim Loy, chief marketing officer (CMO) for ACRE. Loy serves on the SIA Board of Directors and recently contributed an article on cybersecurity best practices for the physical security industry to the first all women-authored edition of the SIA Technology Insights journal.
How did you get into the security industry?
I applied for a marketing manager position with Northern Computers in the early 90s and was given the job. I had recently moved with my family and was seeking employment opportunities. I wasn't intentionally looking for a role in the security industry; however, I haven't looked back since joining.
How does your organization serve the industry?
ACRE owns a variety of manufacturers in the security space. Our portfolios cover intrusion, access control and communication networks.
What is your current role?
I am currently the CMO for ACRE; however, I joined one of the ACRE companies, Vanderbilt, in 2016 as the director of technology and communications, overseeing research and development (R&D), product management and marketing globally. In my role as CMO, I direct and manage messaging across the ACRE companies, participate in product roadmaps and definition across the portfolios, work with the team to evaluate potential acquisition candidates, recommend technology partners and share best practices across the brands.
What types of functions do women fill in your company? Is there diversity of roles in your company or do women gravitate toward certain job functions?
We have women in product management, training, sales, R&D, finance, customer service, HR — a broad set of roles. We are truly a global company geographically and feel that the ACRE brands have a great deal of diversity across departments, which could be in part an outcome of our reach across many countries. The company has high standards for employing the best person for the job.
With more and more data that shows diversity makes a better workforce, what opportunities do you see for women in the security industry? What impediments do you see for achieving this? What could remedy some of these impediments?
Since joining the industry 25+ years ago, I've seen a lot of improved diversification in the security industry. When I started, it was common for me to be the only woman in the room at various company and industry meetings; that is no longer the case, and it is highly encouraging for the prospects for more women to join. With the right drive and enthusiasm, women can hold any positions they set out to gain.
Company culture plays a big role in the diversity from one organization to the next. If a woman has an opportunity to take on a new role with a company but doesn't feel the culture is conducive to building a strong career, there are other companies that will provide a better environment to make it to CEO, or whatever position that is a person's aspiration to achieve. I've found over the years that large, global companies embrace the benefits of a diversified workforce and provide the opportunities to grow within organizations.
What do you see as important technology trends in the security industry?
I have a strong focus on technology and feel the industry is starting to pick up its pace in terms of keeping closer to the technology that is readily available to consumers. The security industry historically has moved at glacial speeds in adopting new technologies. Now, with the increased focus on cybersecurity, the industry is being forced to explore modern technologies in order to ensure the security of the products it sells and the security of customer's data/information. In addition, artificial intelligence (AI) is working its way into the security space, and I believe there will be a big push over the next 3-5 years to accelerate the use of AI in security solutions.
More specifically, what trends are you seeing in ACRE's space of integrated, intelligent technologies and services?
ACRE's portfolio of brands crosses a very broad spectrum of security technologies and geographies. There is definitely a strong focus on privacy and security across the range, with Europe taking a very proactive approach. We need to remain flexible and be able to quickly adapt to new standards and regulations that impact our manufacturing companies and our customers.
What are the top challenges your company has faced so far in 2019?
At the ACRE level (parent company), we are striving to create a harmonization across the various companies. The ACRE companies are competitive in the marketplace; however, it is still to the benefit of the organization to leverage synergies where possible without disrupting or slowing our growth within the individual entities.
What are the biggest opportunities your company – and the industry – are seeing?
I think the advancement of technology continues to accelerate and the acceptance of the use of those technologies in security systems is growing as well. The industry can leverage technology that customers use in their day-to-day lives and build stronger solutions which, at the same time, are easier to use and more intuitive to an increasing number of younger users of those systems.
What do you hope the Women in Security Forum can achieve for the security industry?
Provide a means for women to share best practices in overcoming challenges and keys to success in the industry. Also, to bring to light the benefits of a diversified workforce and the advantages companies that employ women have due to the new perspective it brings to the decision-making process and the broadening of ideas for improving businesses.
What advice would you give women who are in the industry?
Just go for it — my advice for any woman in any industry would be the same. Set goals and paths for achieving those goals, and live your best life!
Who or what was the strongest influence in your career (e.g., a mentor, an event that inspired your career decision)?
My parents were my strongest influence throughout my life. They encouraged me to do whatever I was passionate about, and I grew up believing I could do anything. They provided me with the confidence that has been the key to my career. Without that constant support, I'm not sure I would have been as driven as I am today.
How do you define success?
I define my success by my enjoyment in the job that I'm doing, knowing that I am continuously learning, pushing myself to never coast and always looking forward. Some reflection on the past can assist from time to time, but it's done and gone, so I don't put a lot of time studying what's in my rearview mirror. Personal growth to be better informed and provide increasing value to the company provides a great deal of satisfaction.
What would you say to new women coming into the industry?
The security industry is a great place to work. The opportunities for women are increasing every day, and many companies now understand the benefits of having women in key positions. Enter with confidence, continually educate and learn, and you can achieve great success.
If you enjoyed this article and want to receive more valuable industry content like this, click here to sign up for our FREE digital newsletters!
Security Is Our Business, Too
For professionals who recommend, buy and install all types of electronic security equipment, a free subscription to Security Sales & Integration is like having a consultant on call. You'll find an ideal balance of technology and business coverage, with installation tips and techniques for products and updates on how to add sales to your bottom line.
A free subscription to the #1 resource for the residential and commercial security industry will prove to be invaluable. Subscribe today!