Alarm Sensor Batteries: A Quick and Easy Guide
Master technician Bob Dolph makes sense of the differences between all of those small alarm sensor batteries.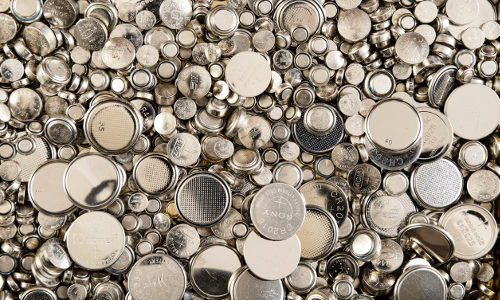 What is one of the main attributes that today's customer expects of a professional alarm installer? Why should they pay extra money over the typical DIY system?
Simply put, the alarm dealer and technician knows and understands every part of an alarm system. This month we are going to explore a valuable, and often overlooked, component of all wireless alarm systems — sensor batteries.
One thing we can all agree upon — all alarm systems will not work without the delivery of "reliable" electrical power. In the past this would normally be via AC power main, sealed lead acid (SLA) battery backup and cabling to alarm sensors.
Now many are choosing system components that are wireless and sensors powered by small batteries. Many understand the former, but how many of us truly understand the latter?
So what's the big deal about little batteries that you just simply replace when they go bad? Remember, you're the professional security expert. Your job is to provide your customers with the best selection of products and services, and a dependable alarm system.
Solid, reliable wireless security could not be possible without the improved performance of battery technology. Let's look at some of the many types of small batteries we may encounter.
Nonrechargeable Batteries
Alkaline
Less expensive per battery than rechargeable, more powerful than carbon zinc or chloride alternatives; a gradual voltage decay instead of the more sudden volt degradation of rechargeable batteries. They do not require any special disposal since they no longer contain mercury. Using a charger on alkaline batteries is very hazardous. They may not work well in high-drain devices. They can sometimes cause damage by leaking. Lithium batteries may be more reliable for stored emergency use.
Carbon Zinc/Zinc Chloride
Very inexpensive, but deliver less energy than alkaline. Often only supply enough energy to power-on a device. Don't let the name "heavy duty" fool you, they are junk. Often come with new devices. Replace with better quality when installing.
Lithium
These are lightweight and supply more energy than alkaline batteries. They perform well in extreme weather conditions. Have a very long shelf life of five to seven years, work very strongly in security sensors. They last longer but have a quicker, steeper decay rate than alkaline. They are more expensive than alkaline and cannot be recharged.
Tool Tip
It's important for any security professional to have quality equip-ment. This is why I'm highlighting the AnsMann Energy Check LCD battery tester. This device uses "computer-aided measurement technology," which the company says can help accurately test the cell in only two seconds. I appreciate the variety of small battery types it can test, too.
Rechargeable Models
Nickel-Metal Hydride (NiMH)
Deliver same voltage as NiCad but with higher capacity. Do not have "memory effect" (voltage depression) issues, are not toxic and do not require special disposal. They often work longer than alkaline in most applications. Must be charged on a regular basis as will self-discharge beyond revival when not in use. Not good for low drain alarm sensors.
Nickel-Cadmium (NiCad)
Have been replaced in many applications by NiMH. Can be recharged up to 1,000 times, and can often be recovered from even a deep discharge. Typically no longer have memory effect issues. Have lower capacity than NiMH. Be careful, many chargers and devices do not accept NiCad batteries. Plus, they're toxic.
Lithium-Ion (Li-Ion)
These are lighter and have slightly better energy density. They will self-discharge below revival when not being used. Not available in AA, AAA, 9V forms.
Lithium Iron Phosphate (LiFePO4)
Delivers 3.2V, so will not replace other 1.5V batteries. Up to 2,000 recharge cycles. More stable chemistry than lithium. Should not discharge below 2V.
Selling Cells Tips & Notes
Check with device manufacturers before substituting battery types. There is often a good reason they have recommended one over others. In multiple battery applications avoid mixing battery types or mixing old and new batteries of same type.
Also, make sure to have an organized method when handling small battery inventory in your office and truck. The shorting of batteries can cause fires. Storing in high temperatures can degrade battery quality quickly and lead to more service calls.
Take a moment and test all batteries before installing (see Tool Tip). Lastly, why waste a service call to replace a single sensor battery? Have one of your salespeople stop by and replace the battery. This is also a great time to ask for sales referrals.
If you enjoyed this article and want to receive more valuable industry content like this, click here to sign up for our FREE digital newsletters!
Security Is Our Business, Too
For professionals who recommend, buy and install all types of electronic security equipment, a free subscription to Security Sales & Integration is like having a consultant on call. You'll find an ideal balance of technology and business coverage, with installation tips and techniques for products and updates on how to add sales to your bottom line.
A free subscription to the #1 resource for the residential and commercial security industry will prove to be invaluable. Subscribe today!
One response to "Alarm Sensor Batteries: A Quick and Easy Guide"