Why Central Stations Must Adapt to These Changing Consumer Communications
Central stations and call centers need to be able to meet the demands of different standards to be able to serve their clients and end users universally and effectively.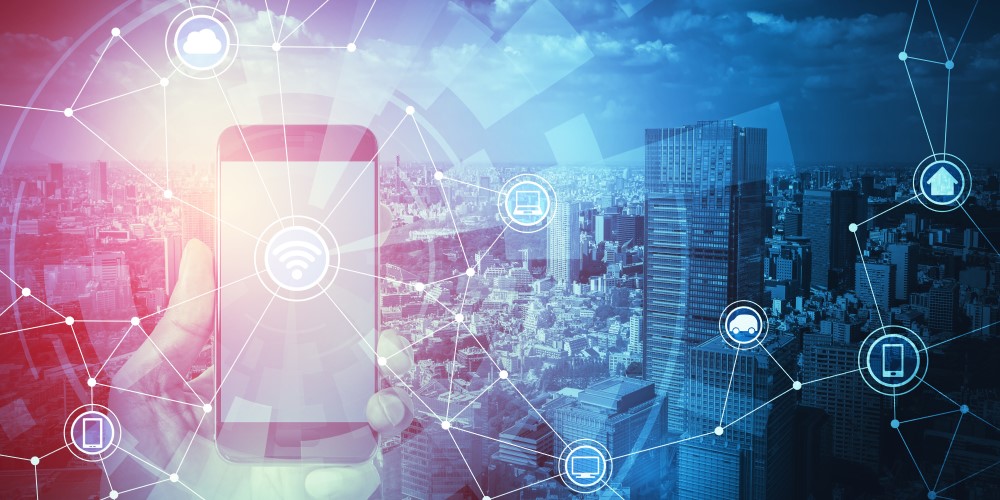 The concept of unified messaging has certainly been a buzz phrase of late but it can mean many different things to one and all. Then again, that phrase — different things to one and all — makes me think about the varying ramifications and implications in the fact that people communicate in varying ways and using different transport methods in their normal day-to-day existence.
Not only that, but as a global and inclusive society we also must adhere to unique standards for sight- or hearing-impaired people, myriad dialects and languages, Morse code and others now, including allowance for those who can only read printed versus cursive writing.
Because there are so many ways to communicate, central stations and call centers need to be able to meet the demands of each standard to be able to serve their clients and end users universally and effectively.
Of course, this would all be easily done if everyone spoke the same language and answered the phone in two rings, but that is not a reality in today's melting pot of people and complex technologies.
That means that we, as an industry, must make changes in order to satisfy the needs of the consumers. Still, underlying our efforts must be an awareness that there is no silver bullet or magic wand: human behavior and preferences are among those things we can't control nor predict or understand.
What we do know for sure is some baseline statistical information that can help guide our businesses into preparing for both the present and the future. The following U.S. figures, at least, help to clarify who we are, how we communicate and how we have changed and are changing:
73% of our outbound voice calls go to voicemail
41 million people speak Spanish at home
The average American receives/sends 94 text messages a day
There are about 10 million hearing-impaired people
There are about 3.5 million sight-impaired people
6.5% of homes have a landline only
There are 300 million cellphones
There are 65 million members of Generation X
If these numbers (courtesy Wikipedia, except for the voicemail statistic from our own research) tell us nothing else, they emphatically reveal a future in which we can no longer conduct our businesses as usual, and that in order to be relevant, efficient and able to meet consumer demands, we must change our technologies and services and the way we communicate, both as individual firms and as an industry.
So, what does this all mean to monitoring centers and the dealers that they support? While it should be obvious to everyone, for some reason there is a lot of confusion and resistance among the security industry.
I believe in order to provide what consumers expect, monitoring centers need to understand and provide the following service offerings:
Voice calling with the ability to use vanity caller ID
Bi-directional SMS messaging from both short codes and also vanity numbers
Push notifications to both dealer and subscriber mobile applications
Phone and web features for both dealer and consumer applications that allow subscribers the ability to chat, confirm or cancel alarm events
Integration back into consumer applications, for example, Alarm.com, so consumers know what's happening and also can confirm and cancel alarms
Native Spanish-language support for dealers and consumers with lines for other languages, as needed
Interactive voice response (IVR) platforms that can be used to call on low priority events but to also leave messages
Support for two-way audio burglary accounts
That said, it's pretty easy to make a list and then check it off, but the real challenge is understanding how to deploy and manage all of this. It's simply not enough to just turn it all on without a way to measure the success or failures of a service offering.
As part of the rollout firms need to develop a plan to not only use the new features but also to measure the effects, both positive and negative.
Basic things that should be measured before and after deploying a feature include: customer satisfaction levels, dispatch rates, average handle times, average access times, aborts into the center(s), attrition rates, operator statistics, just to name a few.
In the end, what is most important is that the families and businesses that depend on us are made safer and are afforded a greater peace of mind as a result of our efforts. Still, it is always in our minds to afford them a sense of confidence and satisfaction — even if nothing is wrong.
To do that, we need to use our best people and most advanced technologies to engage our customers in the way they speak and in the way they listen. Our consumers have changed. An old-school voice call will no longer do.
If you enjoyed this article and want to receive more valuable industry content like this, click here to sign up for our FREE digital newsletters!
Security Is Our Business, Too
For professionals who recommend, buy and install all types of electronic security equipment, a free subscription to Security Sales & Integration is like having a consultant on call. You'll find an ideal balance of technology and business coverage, with installation tips and techniques for products and updates on how to add sales to your bottom line.
A free subscription to the #1 resource for the residential and commercial security industry will prove to be invaluable. Subscribe today!