10 Factors Propelling Technology in the Electronic Security Industry
Industry experts discuss technology in the residential security market, where they see enormous opportunity, but also great challenges, volatility and instability.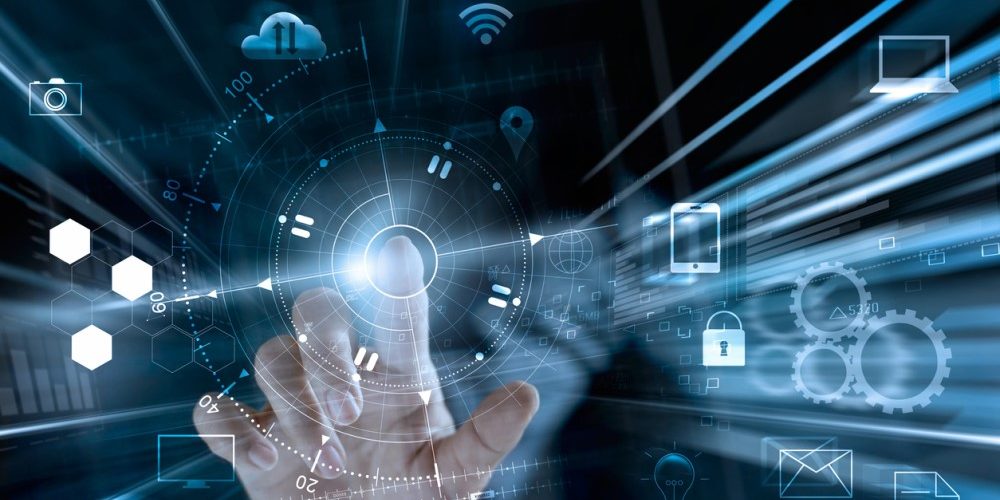 As I see it, there are 10 leading factors propelling technology to new heights at a faster pace than ever before in the electronic security industry.
In generally chronological order, they are as follows …
The expansion in availability, adoption and throughput of IP-based transmission and broadband.
The trend away from hardware/firmware-centric products toward software and software-upgradable devices.
The advancement of wireless communications and ubiquity of smartphones and mobile access/control.
Building connectivity into all manner of products, creating the Internet of Things (IoT).
The move away from localized software programs and servers to Cloud-based topologies.
A corollary to Murphy's Law and like George Jetson's treadmill in that the speed of technology breakthroughs innately accelerates (and among other things is reflected in the explosion of self-installed security alternatives).
A response to the evolving nature of worldwide threats, including cybercrime, active shooter scenarios and terrorism.
The unquenchable consumer thirst for better, faster, easier and more convenience.
The similar business and economic demand for more operational effectiveness and efficiencies.
Intensified security market competition that has brought not only telecom and cable/satellite companies and national retailers into the mix, but also scores of tech startups and global giants like Google, Amazon and Apple.
It's those last few developments that served as the launching pad for an enlightening session I attended at the recent The Monitoring Association (TMA) Annual Meeting in West Palm Beach, Fla., titled, "Understanding How Today's New Technology Players Impact Your Place in Our Industry."
The powerful panel was composed of Imperial Capital's John Mack, Barnes Associates' Michael Barnes, The Edmonds Group's Henry Ed-monds and John Robuck of Capital One.
The group focused mainly on the residential security market, where they still see enormous opportunity but also great challenges, volatility and instability.
By comparison, the barriers to entry are much more pronounced on the commercial/industrial side, where panelists envision Cloud-based security-as-a-service (SaaS) type offerings really taking hold. Despite any residential market misgivings, their overall tenor throughout was that of guarded optimism.
"There is a lot to be said for the alarm industry being leaders in achieving success using recurring revenue models as compared to the home automation and IoT industries," said Mack, who served as moderator. "SimpliSafe, Ring and others are one way to reach consumers but they do not make the traditional market obsolete. Our industry has to continue to show we are up to date on technology and continue to find ways to add value."
Barnes offered, "We have faced newcomers before and done just fine. They are just bigger and faster this time. But I see our industry responding and doing just fine."
Edmonds, concurred, saying, "Our job is to provide a more robust solution, and we have to make sure we add that value." Robuck pointed out that in any case, "There is still a lot of runway to go in the residential market."
As far as valuations, the consensus was although multiples have come down a bit for residentially oriented companies the overall demand remains high. Much of that investor and buyer faith emanates from the Great Recession of a few years ago when security firms were among the most resilient businesses.
Thus private equity continues to pursue security prospects, although many are wary of how the Googles, Amazons and new technologies of the world may rock the boat.
Yet security is not unique in that regard as many industries today are navigating tech challenges. And like other fields, security is also not immune to capital market fluctuations.
Some of the keys suggested to maximize a company's valuation included lowering costs of new customer acquisitions, reducing attrition, maintaining healthy gross margins and demonstrating the capacity for growth. Panelists said lenders continue to be supportive of the industry so long as the firm in question is not overleveraged.
In a final plea of tough-love encouragement, Mack added, "We need to provide a fundamentally better emergency service that incorporates verification in order to prevail vs. the advanced technology oncomers with lower prices. Let's leverage and implement those same technologies to enhance what we do. We have to be better and keep up as we look to reach 40% to 50% market penetration."
And from the 'if you can't beat 'em join 'em' camp, Edmonds suggested, "The big new players will move into data collection as a core focus and, in doing so, will want to partner with us."
If you enjoyed this article and want to receive more valuable industry content like this, click here to sign up for our FREE digital newsletters!
Security Is Our Business, Too
For professionals who recommend, buy and install all types of electronic security equipment, a free subscription to Security Sales & Integration is like having a consultant on call. You'll find an ideal balance of technology and business coverage, with installation tips and techniques for products and updates on how to add sales to your bottom line.
A free subscription to the #1 resource for the residential and commercial security industry will prove to be invaluable. Subscribe today!