What Do You Think of These Proposed Updates to NFPA 72?
Proposed updates to NFPA 72 include definitions for cybersecurity and minimum hearing distance, new annex material on obstructions and more.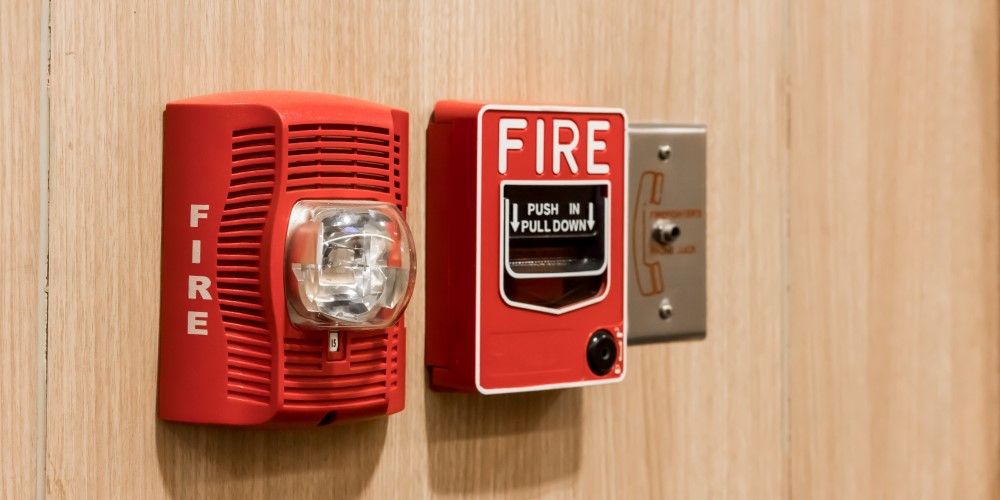 The work on the 2022 edition of NFPA 72, National Fire Alarm and Signaling Code is at the halfway point. The work on the first draft has been completed. The proposed changes for the 2022 edition will be posted on the NFPA website on Feb. 26. Comments from the public may be submitted from that date until May 6.
In this months' column I will review some of the proposed changes. At this time, these are only proposed changes. The 2022 edition will not be finalized until the Standard Councils votes on the document in August of 2021. I would urge those that use NFPA 72 on a regular basis to review all of the changes and if you feel that a proposed change is not correct, submit a public comment prior to the close date of May 6.
Chapter 3 – Definitions
A definition for cybersecurity has been added. This is in addition to requirements to be added to 72 addressing cybersecurity that will be included in a new Chapter 11.
3.3.64 Cyber Security.
The protection of systems from theft or damage of data, or damage to hardware or software, as well as from unauthorized command or control or access to any information of any services the systems provide.
The Technical Committee on Inspection, Testing and Maintenance have added a definition for observations. This is intended for an item or situation that the inspector feels should be brought to the attention of the building owner, but is not affecting the operation of the fire alarm system.
3.3.186 Observation.
A suggested correction, improvement, or enhancement to the fire alarm or signaling system that is not considered to be an impairment or deficiency.
The Technical Committee on Notification Appliances added a definition for minimum hearing distance. This is to alert the user of a system that a person should be no closer to the appliance than the stated distance so as to avoid damage to the ear.
3.3.168 Minimum Hearing Distance.
The closest distance that an occupant's ear can be to an audible appliance.
Fundamentals
The Technical Committee on Fundamentals has been tasked with the development of the new chapter on cybersecurity. This chapter is still in development and will not be finalized until the second draft meeting to be held later this year. There is a task group made up of members from a number of the technical committees that are working on the requirements for cybersecurity.
At the time of the first draft this was still located in Chapter 10. At the close of the first draft, the following text was added:
10.5.1 Systems shall be designed and installed in accordance with one or more of the following cybersecurity standards:
(1) ANSI/ISA-62443 Series
(2) NIST Framework for Improving Critical Infrastructure Cybersecurity Version 1.1
(3) UL 2900 Series
(4) or other standards accepted by the authority having jurisdiction.
This is not the final version.
The Technical Committee on Fundamentals has also added a requirement for the removal of abandoned fire alarm equipment. This is so as to remove any confusion as what devices and appliances are active and which are not.
10.4.8 Abandoned Fire Alarm Equipment.
10.4.8.1
Abandoned fire alarm equipment shall be removed.
10.4.8.2
Abandoned fire alarm equipment shall be marked "not in service" until removed.
Testing, Inspection and Maintenance
As was mentioned within Chapter 3, the Technical Committee on ITM has added language on observations. The text to go along with the definition will be located within Chapter 14.
14.2.2.3 Observations.
14.2.2.3.1 If observations are noted, they shall be permitted to be communicated to the system owner.
14.2.2.3.2 The system owner shall not be required to address such observations unless the observations
become an impairment or deficiency.
Initiating Devices
One change that was made was to correct an error from the 2019 edition in which the requirements on how an initiating device is to be supported was deleted. The requirement has been reinstated.
17.4.4
Initiating devices shall be supported independently of their attachment to the circuit conductors.
Notification Appliances
The Technical Committee on Notification Appliances added annex material for obstructions. These are intended to be item that the designer and installer of a fire alarm system should consider.
18.5.5.5* Obstructions.
A.18.5.5.5 Obstructions to consider include, but are not limited to, light fixtures, duct work, structural
elements, and video monitors. In corridors, it is the viewing of the appliance which is of concern. In rooms, it is the pattern of light produced on walls and floors that might be of concern.
18.5.5.5.1 Ceiling mount visual notification appliances shall be mounted such that the effect of the appliance is not blocked by obstructions.
18.5.5.5.2 The effect of obstructions on distribution of light from wall-mounted appliances shall be
considered when determining the location of appliances.
18.5.5.5.3 The effect of obstructions on the direct viewing of corridor appliances shall be considered when determining the location of appliances.
In April, I shall cover some of the changes that are being proposed in the remaining chapters of NFPA 72.
If you enjoyed this article and want to receive more valuable industry content like this, click here to sign up for our FREE digital newsletters!
Security Is Our Business, Too
For professionals who recommend, buy and install all types of electronic security equipment, a free subscription to Security Sales & Integration is like having a consultant on call. You'll find an ideal balance of technology and business coverage, with installation tips and techniques for products and updates on how to add sales to your bottom line.
A free subscription to the #1 resource for the residential and commercial security industry will prove to be invaluable. Subscribe today!
One response to "What Do You Think of These Proposed Updates to NFPA 72?"