Effective Mass Notification Rooted in Understanding Human Behavior
Integrators can add value to end users through system design by understanding their needs and approaching the solution to look and feel like one cohesive system.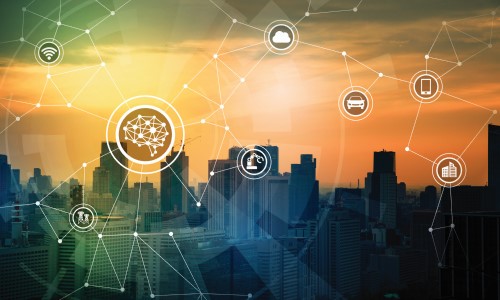 How would you react in the event of an emergency? The truth is most people don't really know, which is one of the reasons designing mass notification systems is so important.
Research has shown that redundant means of communication is necessary to persuade individuals to act during an emergency. This is also why the National Fire Protection Association (NFPA) has improved the requirements of the "Fire Alarm and Signaling Code" to structure a more meaningful and effective method for reaching the intended audience.
Together, with a knowledge of indoor and outdoor communication vehicles, integrators have the opportunity to add value through systems that appear as a single control mechanism delivering impactful notifications directing people to safety.
"Emergency! Emergency!"
What do you do? Without more information, and as research has demonstrated, more methods of communication, we tend to do nothing.
A 2013 article published in Human Communication Research, "Organizational Communication in Emergencies: Using Multiple Channels and Sources to Combat Noise and Capture Attention," sums up part of their research by stating: "While channel immediacy helps heighten urgency more quickly, support for [receiving redundant messages increases a sense of urgency] established through redundancy through any channel will also convey urgency after three messages."
The article highlights human nature to ignore emergencies that we believe are routine — such as a fire drill or receiving a text-message indicating a "test" of the notification system. This makes the strong argument for using multiple message vehicles during a live event.
Another behavior is our inability to react to alert tones versus voice direction. One study showed a 22x improvement for evacuating a facility when a voice announced an emergency versus a fire alarm tone. This is human nature as we react as we would practicing a fire drill even though the event is real.
Code, Adoption and ADA
Accounting for human nature and introducing redundancy to ensure message delivery and attention is what the NFPA planned to achieve when they added "Signaling" to their code 72 (Fire Alarm code) in 2010.
The NFPA has gone to great efforts to improve the ability to not only communicate, but do so intelligibly in the event of any type of emergency — whether it is fire, weather or human-aggressor.
With widespread adoption of the 2013 version (most recent version is 2019 edition) of NFPA 72, by authorities having jurisdiction (AHJs) across the United States as well as by the International Code Council (ICC) — which writes the International Building Code (IBC) and the International Fire Code (IFC), there is a requirement that a mass notification system provide: Reach, Clarity, Redundancy and Reporting/Monitoring.
The code bodies have worked in unison with the Americans with Disabilities Act (ADA) to ensure that ALL persons have the ability to receive and understand a message with direct action to lead them to safety.
Effective Communication: Inside and Outside
Redundancy is required to affect human behavior and to comply with code. But behaviors and means of communication vary based on conditions such as: inside versus outside, cold versus warm weather, and individual versus group spaces, among others.
Smart devices provide a tremendous access point to communicate via SMS/text, social media outlets such as Twitter, Facebook, Skype and more, and can receive live or prerecorded voice calls.
But consideration for bandwidth, visitors or those without cell-phones and tablets — not to mention the need for redundant means of communication, must also be taken into account in the design. In outdoor applications, this could be addressed with wide area paging speakers or other signaling devices.
Inside a facility, other communication devices become available. Desktop notification, overhead paging systems, digital signage, strobes, email and more become multiple ways to drive an emergency notification. To be effective the system must be designed to meet the needs of the facility and the culture of the operations. Not everyone communicates in the same manner.
The security integrator adds value to the customer through system design by understanding their needs and approaching the solution to look and feel like one cohesive system even if it is not.
Customers today are too sophisticated and informed. IT departments want to simplify their network designs. The security integrator can provide tremendous value by presenting one coherent solution that assists with driving human behavior and directing people to safety.
---
David Smith is Vice President of Marketing for Lencore.
If you enjoyed this article and want to receive more valuable industry content like this, click here to sign up for our FREE digital newsletters!
Security Is Our Business, Too
For professionals who recommend, buy and install all types of electronic security equipment, a free subscription to Security Sales & Integration is like having a consultant on call. You'll find an ideal balance of technology and business coverage, with installation tips and techniques for products and updates on how to add sales to your bottom line.
A free subscription to the #1 resource for the residential and commercial security industry will prove to be invaluable. Subscribe today!