False Alarm Calls Continue to Strap Police in Sandy Springs, Ga.
The rate of false alarms remains around 99%, despite efforts to curb the number of nuisance alarms coming into the city's dispatch center, police say.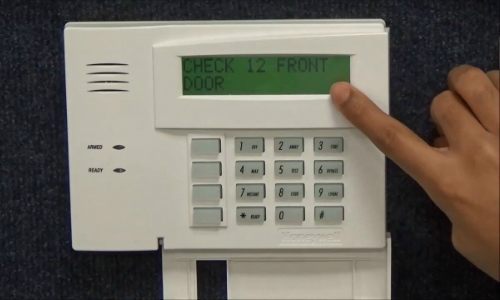 SANDY SPRINGS, Ga. — A top police official here says the number of false alarm calls coming into the Sandy Springs 911 dispatch center remains problematic for public safety operations.
Sandy Springs Police Capt. Dan Nable, who oversees the agency's initiative addressing false alarms, provided an update to City Council members at their Dec. 4 meeting. He said while the burden has been taken off dispatchers since the city began diverting calls to the call center, the rate of false alarms continues to hover around 99%, Patch.com  reported.
Nable cited figures that showed Sandy Springs received 534 alarm calls in September, all of which were determined to be false. In October, out of 524 calls, 522 were false and 519 out of 521 calls received in November were also false, Patch.com reported.
Each week the city receives several appeals of violations from alarm companies. Eighteen were submitted in September, and the city granted 11 appeals. In October, 10 were submitted and nine were approved, and 12 were up for consideration in November, with the city approving nine.
Fine collection also remained steady in October and November. In October, Sandy Springs collected $1,850 in first false alarm violations; $5,300 for the second and $9,350 for the third. In November, $2,825 was collected for the first, $4,800 for the second and $7,750 for the third.
Capt. Nable said the more than 200 companies active in Sandy Springs are in compliance with the city's false alarm rules, according to Patch.com. Twenty-two companies are not in compliance due to unpaid fines, and five of those companies have registered sites around the city.
The captain said the majority of these companies only owe the city a few hundred dollars, which gives him the impression that they have decided not to do business in the city of Sandy Springs. He also said Sandy Springs has done spot checks with customers to see if they've been notified by companies that they were out of compliance, a requirement of the city's ordinance. Nable notes none of the customers were informed of their company's status.
"They were unaware that their alarm companies were out of compliance unless they checked the website," he added.
True verification requirements will go into effect on June 19, 2019, throughout Sandy Springs, meaning the alarm companies will have to verify intrusion calls through audio, video or in-person visits before calling 911.
A meeting was held Nov. 13 with 15 alarm companies with the goal of informing and educating these businesses on what's coming down the pipeline and to field questions from representatives of the industry, Patch.com reported.
The news site reported that multiple alarm companies have expressed they would like for the city to shift the fines to users instead of companies. City staff members informed the companies they don't have the power to change who pays for the fines, as that power lies with the elected officials. Nable has stated the city will continue its information campaign to educate companies about the changes and fight perceptions, such as the true verification system will delay police response and jeopardize public safety.
Mayor Rusty Paul, who said he expects the alarm company industry to drum up another campaign to fight the city's changes, asked if Sandy Springs has a decline in calls. Nable reiterated that the total number of false alarm calls remain about the same, Patch.com  reported. The call center, however, is helping with the workload by checking companies for compliance issues before those calls are forwarded to ChatComm, the captain said.
If you enjoyed this article and want to receive more valuable industry content like this, click here to sign up for our FREE digital newsletters!
Security Is Our Business, Too
For professionals who recommend, buy and install all types of electronic security equipment, a free subscription to Security Sales & Integration is like having a consultant on call. You'll find an ideal balance of technology and business coverage, with installation tips and techniques for products and updates on how to add sales to your bottom line.
A free subscription to the #1 resource for the residential and commercial security industry will prove to be invaluable. Subscribe today!