'Pots in a Box' Solution Shows Promise, But Brings Questions
Released by AT&T and manufactured by DataRemote, the solution is designed to be installed within a premises to replace plain old telephone systems (POTS) that may be serving the facility.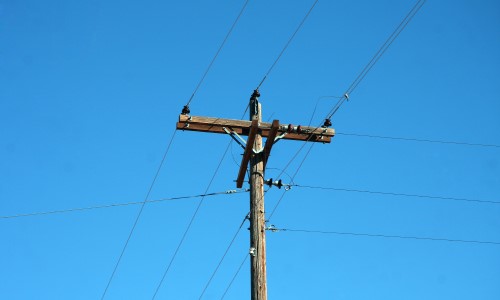 As I have commented on prior, the use of plain old telephone systems (POTS) for the transmission of signals from a protected premises to a supervising station is coming to an end. The various utilities that provide these services have announced that they will no longer be supporting the public switched telephone network (PSTN), and have filed with the FCC documents stating as such.
NFPA 72, National Fire Alarm and Signaling Code for several editions has moved away from allowing only POTS to be a means of signal transport, unless there is no other means available. Most systems that are installed today use either cellular, radio or the Internet as the means of signal transport, with the majority being through cellular transmissions.
If POTS is to be used as the primary means, then the secondary means is to be one of the other means allowed by NFPA 72. In addition, the test timer for the system must transmit a signal every six hours.
For cellular transmission, the alarm industry has transitioned from 2G to 3G, and is now moving from 3G to 5G or Long Term Evolution (LTE). This has not been an easy move when fire alarm systems are involved, as most AHJs require that plans and/or documentation be submitted and a permit issued prior to the transition being completed. In some cases, this can cost more than the actual equipment costs and labor.
A product has been released by AT&T called Pots in a Box. This product is manufactured by DataRemote, which specializes in Internet of Things and traditional phone line replacement. This product has been designed to be installed within a premises to replace the copper telephone lines (POTS) that may be serving the facility.
As this is telephone equipment, it is installed on the network side of the Standard Network Interface (SNI). The connection to this equipment from an existing Digital Alarm Communicator Transmitter (DACT) is through an RJ-31X.
The equipment when installed is stated to require no adjustments or modifications to the DACT, or when in use with a fire alarm system, to the Fire Alarm Control Unit (FACU).
Once installed, it provides to the DACT 48VDC the required supervision. Should this equipment fail, there would be a loss of the 48VDC, and the FACU would provide an indication of trouble locally. There would also be a failure of the test timer signal. One model of the product provides 24 hours of backup power.
The primary means that the Pots in a Box connects to the AT&T network is through a cellular connection. It uses the LTE bands as well as VoIP. So is this device a cellular or IP transmitter in accordance with NFPA 72? The answer is no. This device, while listed by UL under Standard 60950-1, Standard on Information Technology Equipment Safety, is designated as Telecommunication Network Equipment.
It is neither a DACT nor a cellular transmitter or IP transmitter that is listed under UL 864, Standard for Control Units and Accessories for Fire Alarm Systems. In fact, it is both DataRemote's and AT&T's position that UL 864 does not apply to Pots in a Box.
It is, however, their position that this equipment may be used with a fire alarm system as the connection from the DACT through the RJ-31X is not disturbed and the equipment is on the utilities side of the demarc. Therein lies a fundamental question.
What is the difference of a cellular transmitter that also has the ability to connect to the Internet that falls on the right as opposed to left of the demarc? Being on the left-hand side, it is by definition in NFPA 72, Chapter 14, Supervising Station Systems, beyond the code's scope. But must an AHJ accept it?
For an older existing system if the primary and secondary phone lines are not removed from the existing DACT, or for newer systems in which the primary connection is via a DACT and the secondary means is via IP or cellular, then what the utility does on its side of the demarc is indeed outside the reach of an AHJ. They would have no more say as to what occurs within a telephone central office.
But what if this equipment is being used at a new occupancy that is being constructed and the occupant is told that they can use a feed from a DACT into this device and that no additional cellular transmitter, Internet connection or phone line would be required?
This would put the system in conflict with NFPA 72, in which a single phone line would require either a cellular transmitter or IP connection on the left-hand side of the demarc, and that equipment would need to be UL 864 Listed. Until NFPA 72 may be amended this will remain the case.
I do see Pots in a Box as breakthrough equipment for intrusion detection systems. The question on how and when it can be used with a fire alarm system needs to be addressed by the Technical Committee on Supervising Station Fire Alarm and Signaling Systems, UL, DataRemote and AT&T. Equipment that is installed on the right side of the demarc would not be subject to plans and permit fees.
If you enjoyed this article and want to receive more valuable industry content like this, click here to sign up for our FREE digital newsletters!
Security Is Our Business, Too
For professionals who recommend, buy and install all types of electronic security equipment, a free subscription to Security Sales & Integration is like having a consultant on call. You'll find an ideal balance of technology and business coverage, with installation tips and techniques for products and updates on how to add sales to your bottom line.
A free subscription to the #1 resource for the residential and commercial security industry will prove to be invaluable. Subscribe today!
One response to "'Pots in a Box' Solution Shows Promise, But Brings Questions"