How Alert 360 Positioned Itself as a Pacesetter in Home Automation & IoT
Alert 360 execs share how the company formerly known as Central Security Group built a customer base that is 95% RMR, discuss the importance of employee happiness and more.
Photos and Videos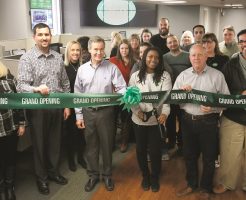 View Slideshow
Oklahoma, where thanks to Alert 360 the security and IoT comes sweepin' down the plain … and throughout the entire lower United States Sunbelt. That nod to Rodgers & Hammerstein is apropos not only geographically but also for the gusto to which that joyous classic show tune is performed.
You see, Alert 360 subscribes to the belief that happy employees translates to happy customers. Thanks to President & CEO Richard Ginsburg, an SSI Industry Hall of Famer, that approach flows from the top down and throughout the organization — with the company's rapid growth proof positive of that winning mindset.
10 Company Fast Facts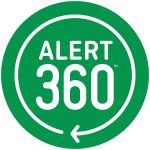 Headquartered in Tulsa, Okla.
Founded as Central Security Group (CSG) in 1999 through acquisition of Guardian Security Systems
Operates 15 branches
94% of accounts in lower U.S. Sunbelt region
SSI Hall of Famer Richard Ginsburg named president and CEO in 2014
550 employees serve more than 225,000 customers
Named among Best Places to Work in Oklahoma three years in a row
95% of revenues based on RMR, and 56% of customer base are interactive subscribers
Dealer program includes 200+ participants
Rebranded as Alert 360 September 2018
With roots tracing back more than 40 years, what this past September was re-branded as Alert 360 had since 1999 been known as Tulsa, Okla.-headquartered Central Security Group (CSG).
While the firm's growth has accelerated the past 10 years, it has really soared since Ginsburg was appointed in 2014, naming his executive team shortly thereafter.
Some highlights the past few years include: developing and manufacturing proprietary video surveillance and remote app products; refinancing company debt and paying a shareholder dividend; being named an Inc. 5,000 fastest-growing company; and ranking as one of the Best Places to Work in Oklahoma three years in a row.
Today, Alert 360's 15 branches, two TMA Five Diamond monitoring centers, 550 employees and 200-strong dealer program deliver a full complement of installed and monitored security, control and automation systems and services to nearly a quarter-million customers in 18 states.
In an exclusive SSI interview, Ginsburg, Chief Revenue Officer Jim Boots, COO Keith Patterson, Director of Customer Experience Kent Morris, Director of Finance Vickie Catina and Director of IT Duane Dietrich discuss their successful ways, including a customer base that is 95% RMR with more than half of that including interactive services.
The business has come a long way since its humble beginnings. What are some of the most significant turning points that got it to where it is today?
RICHARD GINSBURG: I would say the one word is discipline. Prior to my arriving at the company, they were very disciplined in a few things. No. 1, adhering to certain credit standards for the types of customers they would put on. They kind of stayed out of the whole subprime type of customers. The other thing was staying within a very tight geographic area; they didn't just put on customers wherever they could. We were left with an account base of a lot of density. I think most importantly the company continues to operate in a very lean way. We believe our operating margins are significantly better than most of our competitors. The company being very disciplined from its start was a good foundation for us.
Since 2014-2015, when the new management got in place, what would you say you're most proud about?
KENT MORRIS: Our cultural shift has been something I've been personally proud of, and I think the team as well. We have an extremely positive group of employees. They're all very well qualified, very well trained and our motto at this company is, "Make it happen." That has been our culture since Richard [Ginsburg] started, and the team was put together three or four years ago. Everything we do is around our "Make it happen" vision.
KEITH PATTERSON: I would add that Richard is the most hands-on CEO in the industry. Everybody knows who Richard is and all of this culture starts with him. He knows every employee in this company, and something about them. It's quite incredible.
Richard, coming into your role at CSG and now Alert 360 your noteworthy career included being inducted into the SSI Industry Hall of Fame. How did your past experiences both differ and mirror today's with Alert 360?
GINSBURG: Let me tell you how they're different. The prior two companies I was the CEO of were publicly traded. The pressure of living under that quarterly microscope was really intense. As you can see today from some of the public companies in this space it's a challenging environment, and being a CEO of them is not for the faint-hearted. As a private company, I'm able to do things that may have a negative short-term impact on the company, but it's in the best interest for the long-term success of the business. As unfortunate as it sounds, sometimes you just can't do that, being public, when you're just measured on two quarter or quarter-over-quarter results. It was 20 years of intense pressure.
As for similarities, you always like to do something familiar. A lot has changed, and a lot hasn't. At the end of the day it's still all about service and keeping your employees happy, which in my opinion will lead to better customer retention. A lot of things in the industry, except technology, I think have stayed very similar. That's refreshing.
A couple of months ago, as CSG was nearing its 20th anniversary, you decided to celebrate by changing the name. Why the rebranding, and what has been the most challenging aspect of that?
GINSBURG: We have been operating under two different brands for pretty much 20 years. It was very confusing to customers and, most importantly, our prior brands like Central Security Group positioned us as a security-only company. That's far from what we are today. We're not just a burglar alarm company. We found over the past three or four years that many of our customers just assumed we didn't have the ability to offer lights, locks, thermostats and automation. I think a lot of that had to do with our name.
JIM BOOTS: From a sales and marketing standpoint, one of the challenges we faced from Day 1 was having two different brands. In Oklahoma we were Guardian, a very well-known brand, and outside of Oklahoma we were Central Security Group. Candidly, even internally sometimes it was somewhat confusing. We found ourselves sometimes thinking, "What state am I?" when someone asked who do you work for. The challenge was also every time you created a piece of literature, you created a few pieces; we also had two websites. We knew that as everything shifted online as it has over the years, having a really strong, singular brand that we could get behind, along with everything Richard said, was extremely important. Having one website was extremely important.
We actually began this rebrand process in 2014. You can go back and look online, and we had Alert 360 as our interactive solution back then. It's been a four-year, slow-drip rebrand process. It really was just around name recognition and branding and the ability to go online with a singular brand that really told you what we're doing today around all the interactive technologies.
GINSBURG: The second part of your question asked what was most challenging. I would say convincing some of our legacy employees that change is not always bad, and sometimes you just have to be a little bold and have the courage to reinvent yourself. You have almost 600 people here, and sometimes people don't like change.
Is it a change in name only or are there other aspects that are significant about changing to Alert 360?
GINSBURG: It's a change in name only, but the change in how we go to market really started years ago. We said we're going to lead with one app on a consumer's phone that they use to control their home or business. We tend to offer total home protection and total business protection. Some of our competitors, again, may not protect every door and window in a home or business.
It's the whole mindset of the company that everything we do is really a 360° solution, whether that's installing, servicing, making sure people do a 360° check of the home and make sure every sensor is working every time we're at a home or business. It's the mindset of the company that we have products and services that can not only protect you but control your garage door, lighting, HVAC, do everything in the home — 360°.
We touched on it before, but could you speak more to the Alert 360 culture? What makes it different, and how is that positive environment maintained?
VICKIE CATINA: This is a really important one to us. In our environment, it results from being selective on our hires. We only hire about 3% of the total pool of applicants that we see. It's about simply making Alert 360 a fun place to work, of course, while exceeding our customers' expectations. We keep employees informed with town halls to go over quarterly results as well as upcoming goals. Richard sends employees a quarterly newsletter, the 411, to summarize the prior quarter's achievements. We also do a quarterly employee survey and share the results with our teams, both good and bad. Almost 90% of our employees are satisfied and they all feel valued. We are also a repeat Best Places to Work in Oklahoma recipient.
DUANE DIETRICH: Kent [Morris] touched on it earlier, but our culture centers around the "Make it happen" philosophy that Richard brought with him. We equip our employees with all the necessary tools and training, and empower them to provide the highest customer service we can and to quickly resolve any issues as they present themselves. We're always encouraging employee feedback. During those quarterly town halls, each department head will nominate a "Make it happen" award winner. That recipient gets up in front of the whole company and receives a plaque and a $50 gift card. It rewards them for going above and beyond their normal job duties. We also try to be very accommodating to our employees. We offer them things such as standup desks, flexible schedules and we encourage them to take time off to make sure they have a good work/life balance.
Let's talk about finances and business. What is the strategic outlook in terms of organic versus acquired growth?
CATINA: We have about 94% of our accounts in the Sunbelt region, which is really important to have a net density all in one area. We have three levers: organic growth with our branches; our dealers; and acquisitions. Our acquisitions can be a tuck-in where it fits nicely into one of our current branches, or it can be a new city we feel will be a strong market. Our plan is to continue to use all three levers. The focus is on adding what we consider superior quality accounts using an economical model that makes sense for the long-term success of the company.
If you enjoyed this article and want to receive more valuable industry content like this, click here to sign up for our FREE digital newsletters!
Security Is Our Business, Too
For professionals who recommend, buy and install all types of electronic security equipment, a free subscription to Security Sales & Integration is like having a consultant on call. You'll find an ideal balance of technology and business coverage, with installation tips and techniques for products and updates on how to add sales to your bottom line.
A free subscription to the #1 resource for the residential and commercial security industry will prove to be invaluable. Subscribe today!