How AMP Became a High-Volume Smart Home Leader
Since its 2007 founding, Utah-based AMP has surged to be among the nation's top residential security and home automation providers. Leadership explain the keys to AMP's success and their view of the smart home market.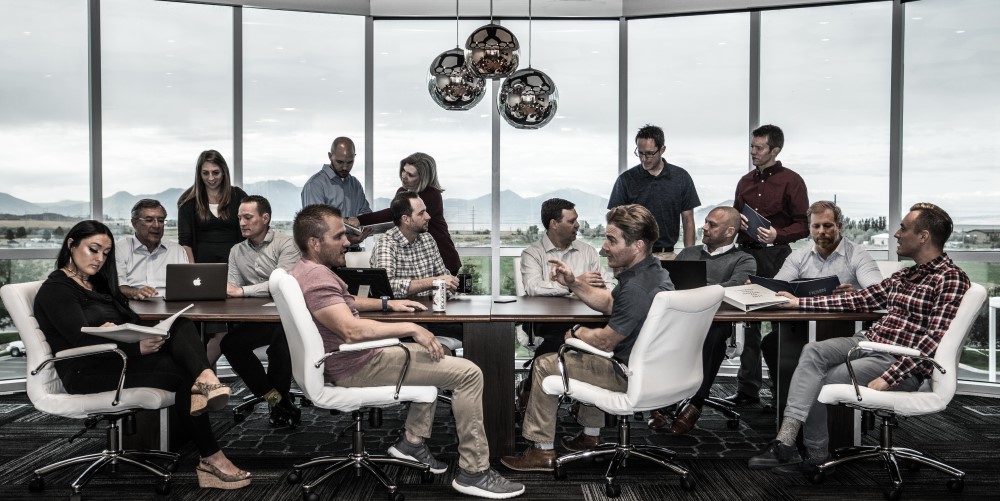 Allen and Dave Bolen are brothers in arming — ensuring thousands of homeowners are protected with the latest security and home automation systems.
As CEO and COO of Utah's AMP, in a little more than a decade the duo has built the business into a residential power that today is operating in nearly half the United States and positioned to top 30,000 accounts by year's end. And thanks to the recent completion of a significant refinancing involving AMP's banks and an investor group surpassing $60 million in capital structure, the stage is set for the business to continue to blossom.
"We always thought AMP's story was unique in how management has grown it to become the country's 13th-largest residential security company. We are quite proud of getting this financing done in these turbulent times," says AMP CFO Robert Moe. "We had to overcome several adverse external events, not the least of which were the repositioning and pull-back of banks that lend to the residential security space and the COVID impact. We think our financing is one of the few, if not only, transactions completed in this space since late 2019."
Moe and the Bolens share how they developed AMP into the major player it is today, how the pandemic has pushed them harder to stay on track, the strength of the firm's direct sales methodology, key market differentiators and what's hottest in the smart home arena.
Let's jump in with some background on the company. What was the vision at its 2007 inception and how big was the initial operation?
Allen Bolen: It was our ultimate vision to retain our accounts in-house as a full-service alarm company. At first, though, there was some significant financial trouble in the U.S. economy. We do most of our account production during the summer with direct sales and our first season for that was the summer of 2008. That was at the same time the capital markets were going through a big crisis. There was no way we were going to start new credit facilities to be able to keep accounts.
In fact, in 2008-09, we had trouble even finding places that would buy our accounts; freshly produced, fresh RMR with fresh contracts. Nobody had capital at that time. We did ultimately find a home for our accounts and we continued to produce quite a few accounts over the next several years. Unfortunately, we got stuck in a dealer model for a while. We worked very hard to get out of that and Rob [Moe] helped us break through to get credit lines in place to start retaining our accounts, which we did gradually over time.
In 2012, we kept about 17% of our accounts, and then in 2013 we kept close to 30%. We then kept ratcheting that up each year until I believe in 2017 when we were able to keep 100% of our accounts. That was our road to ultimately getting where we wanted to be. That first summer we just had a couple of locations in 2008. Not a lot of operational staff, it was all sales and techs. We continued to grow ourselves and then started to grow operations as needed.
Robert Moe: In parallel to growing the account base and operating base of the company, we also evolved the financing. We started with private financing to get the company started and retain accounts to build a recurring revenue base. A few years ago, we graduated into a full-fledged banking relationship with a known lender in the industry. We expanded that last year and included a second bank. We're up and running with a fully experienced bank group to support the growth of the company. Then in June this year, we announced that a mezzanine lender investor joined the company to bring in additional capital underneath the bank relationship. That really gives us a lot of firepower to grow the business going forward.
How was your monitoring handled then and how is it handled now?
Dave Bolen: During the time we were selling accounts they were being monitored by our account buyer's central station. As we began to keep accounts for ourselves we stuck with one of same central stations that was one of our initial buyers initially. Then as we transitioned to keeping 100% of our accounts, we moved our entire account base and all the new production to AvantGuard here in Utah and their other location in Idaho.
What were some of the major challenges encountered as you were ramping up and building this business?
A. Bolen: Establishing and maintaining a consistent customer experience was the top challenge. Some customer service reps were very, very good and others weren't, but they were all saying different things in the beginning. As we evolved as a company, it was about getting the right management, training and ongoing supervision to make sure our customers all received the same experience. And that all the policies and even the culture in our call center, the culture we reflected to the customer, was consistent. That was a bigger challenge than we thought; we thought it would be quite simple. You just hire some customer service agents and give them a boss and it all works out. That's not the case. It's a lot of work to get all of that lined up so that your customers all feel the same message you want to get across.
When we made the transition in 2012 to keep 17% of our accounts; that may not sound like much but we kept something. It was monumental for the company, where we had customers that were ours. All of a sudden, the idea of building world-class customer service and things we had the vision of building, before then we didn't even have a blank canvas to work on. At that point in time, we got to work and started to build a company.
What's your annual growth target nowadays, and how is this year looking particularly in light of the pandemic?
A. Bolen: We've been targeting about 20% growth, which we will not hit this year but we will still grow. The COVID situation didn't affect us as dramatically as we feared it could. Our sales per rep in the field are actually quite high, highest we've seen in a number of years actually. There are various reasons we think that might be the case. What hurt us were the sales reps we recruit out of colleges and not our core base of reps that have been with us for a long time. We surround those guys with new recruits from the colleges, and it's a college summer job. With the pandemic, a lot of the parents of the college students didn't want them going out to knock on doors so we lost a huge number or percentage of our 2020 recruiting class. That hurt volume a bit this year, but we're still managing to grow.
D. Bolen: In addition, we didn't get a full recruiting season at the colleges. A lot of the schools were really tightening down beginning in early March and so a lot of their career fairs and different things like that were canceled. So our ability to even get in front of the potential hires we wanted was impacted by COVID.
Did you have more customer defaults or postponed payments because they got furloughed or laid off ?
Moe: It was surprisingly few. We did put a program together to offer assistance to customers that were having financial trouble. When we built our financial model to forecast our cash needs for the year, I built in a pretty healthy percentage thinking that we could be hit pretty hard. As it turned out, it's probably far less than 1% of our account base. Of those that requested assistance, 85%-90% of them took a month or two off and then got back on track and have begun paying again.
A. Bolen: One thing I think helped us quite a bit, and it was just luck, but we operate in quite a few states and nearly every one of them didn't shut down very much. The states that had the big shutdowns, for whatever reason, we aren't in those. So we didn't feel it as much as maybe some companies did.
Keep reading to see what the execs have to say about their door-knocking strategy, change brought by the pandemic and more…
Security Is Our Business, Too
For professionals who recommend, buy and install all types of electronic security equipment, a free subscription to Security Sales & Integration is like having a consultant on call. You'll find an ideal balance of technology and business coverage, with installation tips and techniques for products and updates on how to add sales to your bottom line.
A free subscription to the #1 resource for the residential and commercial security industry will prove to be invaluable. Subscribe today!