How AMP Became a High-Volume Smart Home Leader
Since its 2007 founding, Utah-based AMP has surged to be among the nation's top residential security and home automation providers. Leadership explain the keys to AMP's success and their view of the smart home market.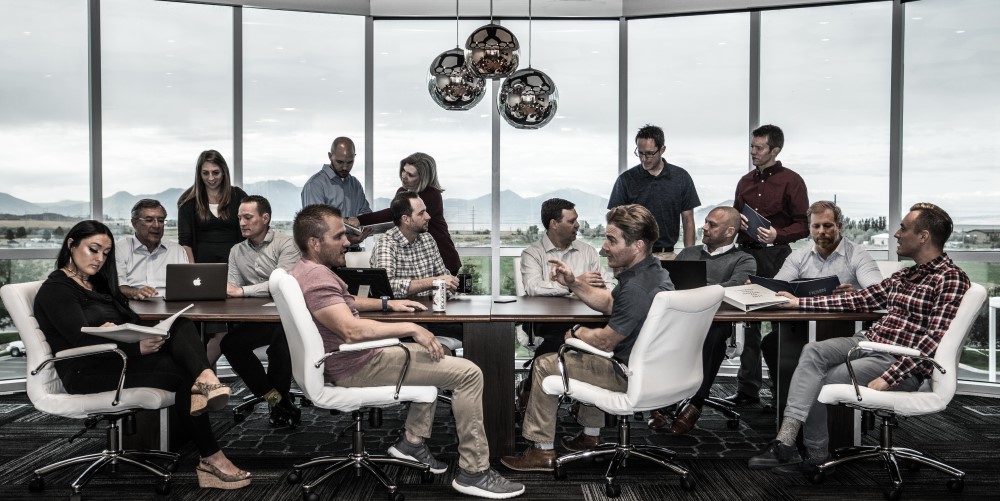 Do you see the pandemic-necessitated, work-from-home trend resulting in a bump in smart home security devices, systems and/or services?
A. Bolen: We certainly hope so. The market penetration for home security hasn't changed that much during my 23 years in the industry. It's gone up maybe from 22% to 26%. It does seem as though the smart home is an interest point for a larger group of customers. We feel like we're getting more new accounts that maybe weren't as interested in security but are interested in home automation.
Definitely video has expanded the group of interested people. Not just having door contacts and beeping and sirens and all of that but having video that can be used in a productive way. Video can be completely useless if it's just sitting on a DVR somewhere, but if you're being notified when an event that's out of character for your home is happening, then it becomes very useful. We hope to see the industry grow and maybe ride the coattails of smart home and video.
D. Bolen: I agree on video. Our No. 1 selling piece of additional equipment on top of the security system is the doorbell camera. Our No. 2 is the outdoor camera, so like for the backyard. Video seems to be the hottest product and most of our sales reps these days are leading with video as they lead into the sale. They're having better success with that than leading with security.
What is it about Utah that seems to spawn so many successful residential smart home security businesses?
A. Bolen: We do direct sales, we don't passively market. We proactively market. We go knock on doors and we talk to people, and that's proven to be very effective in our business. Certainly, it has been very effective during different economic trends, different turndowns. We still go out and we knock doors and we talk on people and we find customers. The genesis of direct sales started in Utah. You had a lot of guys who had some experience knocking on doors and they went out and proved the concept. Today, most of our salespeople aren't from Utah as we've expanded away from that. Now it's been proven that anybody can learn how to knock on doors and make sales. We recruit nationwide and just happen to be based here.
That approach has stirred up some controversy. What do you say to that and how do you defend that tactic?
A. Bolen: There have definitely been some companies that have poor controls that perhaps have given a bad name to it, but I don't feel that it's controversial or in any way a bad way to go to market. In America, we're allowed to go knock on somebody's door. People have been doing door-to-door sales for a hundred years or more. I run into many guys in their golden years who say they sold encyclopedias or whatever door-to-door. There's nothing wrong with it.
The potential issue with it is that we don't know what's being said. We don't have a camera and a mic on that sales rep. It becomes an issue of training and culture. You've got to run any bad characters out of town. You've got to stay on top of it. I guess where it's become dangerous is certain companies, they want the volume so bad, they overlook that stuff. They continue to employ people that are no good for that job. They shouldn't be doing a job if you can't trust them to be honest.
We're big on culture. We're big on hiring good people that tell the truth. They're fair with customers. We know that's how we get good customers. We are known for our good experiences and reputation. We're willing to pass up on somebody who could potentially make a lot of sales if they're not the kind of sales we want. If the company is well-run there shouldn't be a problem. Situations may happen here or there, but you're done with it quickly if you handle it right.
D. Bolen: If you look at the millions of accounts that have been created by all the companies that have done direct sales, and then factor beyond that for people that have been talked to, it's easy to see why there would examples of bad actors or aggressive salespeople or even entire companies. You're going to be on the radar a little bit more than somebody that has a Yellow Page listing or sends out only mailers and those types of things with a more passive approach. I think our approach is a pretty effective and good way to go to market — talking to people and educating them on the security and smart home industry.
If I'm a prospective customer considering AMP, what do you say or offer to prove that you're going to be more satisfactory than the competition? What are your differentiators?
A. Bolen: Our size and our culture are really nice. We're big enough to run a nationwide operation, not in every state but in a lot of states, and provide service. We have a high geographic concentration of accounts in our areas so we can provide good service. We have a vibrant young culture that likes technology and enjoys when new things come out. We're early adopters and so we want to figure it out, and figure out how to implement it best into our lives. We want to figure it out for our customers as well.
We always use the most cutting-edge technology and the best solutions even though they're not the cheapest. Alarm.com is a perfect example. We could save money going with a cheaper product but we choose to instead use the Qolsys panel exclusively. Our mission is to make our customers' lives easier and safer. There's only a certain percentage of the population who wants to mess with a beeping keypad, or whatever it is, we've realized that's around 25%. That's where the market is, about 25% of people either are afraid enough or concerned enough to want to pay for that.
We're trying to reach a bigger group of people by making it easier. Things like when they leave their home, geofences make things happen automatically. They get notification on their phone, "Would you like to arm your system?" With one button, they click "Yes." They're notified if their garage door is left open. When they go to bed at night, they click their nighttime scene and everything happens automatically. Doors lock, thermostats adjust, cameras go into a mode where they're looking for unexpected activity. All of these things happen at once automatically. We're big on that. A lot of our competitors are satisfied with basic security, we're not. We want to make life easier for our customers.
Hear more from this interview in the latest Security Speaking podcast.
Security Is Our Business, Too
For professionals who recommend, buy and install all types of electronic security equipment, a free subscription to Security Sales & Integration is like having a consultant on call. You'll find an ideal balance of technology and business coverage, with installation tips and techniques for products and updates on how to add sales to your bottom line.
A free subscription to the #1 resource for the residential and commercial security industry will prove to be invaluable. Subscribe today!