Leading Central Stations Talk RMR, MIY Systems and More
Wholesale monitoring providers share the new products and services they are utilizing to strengthen the industry's foundation of alarm signal transmission and response.
Photos and Videos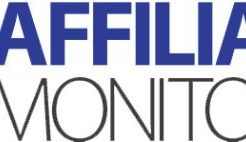 View Slideshow
One of the most  thrilling aspects of war, Western frontier or crime movies is when seemingly against all odds the cunning, scrappy or heroic protagonists have done everything humanly possible to fend off a foe far outnumbering their own ranks and just when all hope seems lost . . . reinforcements, the cavalry or backup storms in to save the day.
That scenario is not unlike the security battlefield for today's dealers, particularly a residential market that has been besieged by multiple service operators (e.g. Comcast), DIY and other competitors.
Fortunately, the industry has its own high-tech version of the cavalry in the form of wholesale monitoring providers. Today's leading third-party central stations are among the most sophisticated facilities in all the security industry, and as such are well armed to fortify customer accounts captured by dealers with the latest and greatest offerings.
Those dealer partners gain access to the most advanced technologies and guidance for succeeding with related services, as well as reliability, redundancy, business assistance, sales and marketing tools, and broad support across it all.
But there is a multitude of monitoring forces out there ready to help power dealers to victory — how to choose? Security Sales & Integration is here to help with this year's central station roundup, in which executives from eight top-notch wholesale monitored services specialists respond to five key questions spanning technical capabilities to RMR generation to self-monitoring.
In addition, an included directory provides contact information and summarizes their businesses. For some dealers this will be basic training, for others it will present the opportunity to re-enlist with the monitoring partner that best meshes with their company's needs and aspirations. Cue the "Charge" bugle call.
What are the latest technological improvements within your facilities?
Morgan Hertel, Vice President of Technology & Innovation, Rapid Response Monitoring Services: The expansion at our headquarters facility has been completed and has moved to Phase Two, which is focused on remodeling/enhancing the previously existing space. Expansion work is also underway at our redundant facility in Corona, Calif.
In addition to these projects, we have continued to invest in and implement the most advanced firewalls and networking and telecom technologies to accommodate dealers' wide-scale adoption of cellular/radio and IP communication paths.
Trey Alter, President & CEO, Dynamark Monitoring: At our main office we recently added the SureView Immix platform to help our dealers expand deeper into video as a service solution [VaaS]. This year we have also started the transition to an upgraded hardware and software automation system from Bold to support the new UL requirements. We have also invested heavily in phone upgrades and cybersecurity improvements.
Justin Bailey, President and COO, AvantGuard Monitoring: We recently finished a building-wide remodel of our Ogden [Utah] location. It sports a brand new central station and office space that promotes internal communication and productivity. In fact, we specifically designed every aspect of the building to meet those objectives. Annually, we spend about $1 million on new technology in order to stay ahead of the trends and needs that our industry requires.
Grant Graham Sr., Director of Monitoring Operations, Brinks Home Security [formerly MONI]: Our alert system, ASAPer, which sends the customer mobile alerts seconds after an alarm is triggered, has had a big impact for us. But showing a lot of promise are digital support communication tools like texting and chat.
We have a new division called Digital Support, working with customers who prefer to deal with us through text message or live chat rather than calling in. We see that as the future of customer communication. So we see an actual use in the Alarm Response Center with the same technological backbone that Customer Care is using successfully.
Teresa Gonzalez, President, UCC: UCC recently underwent a full remodel at our primary facility in San Antonio, all new paint, carpet, furniture, kitchen and break room. We are prepared for the next phase to support future growth. UCC recently integrated with and launched the Numera Libras mPERS solution, which dealers are adopting as we are also in the process of rolling out a second location in Dallas that will allow for live monitoring from two geo-diverse locations. Having the second site will mean that all critical monitoring components — our phone lines, receivers, automation systems and staff — are fully redundant in case of a disaster or outage at one of our locations.
Daniel Oppenheim, Executive Vice President, Affiliated Monitoring: As interactive video monitoring has continued to become a bigger part of our business and a driver of increased RMR for our dealers, we have invested in a dedicated video monitoring platform. In partnership with Sureview Systems, we have implemented the Immix CS monitoring platform, and integrated it with our MAStermind automation system.
This platform allows us to offer a wide range of interactive video services to our dealers without limiting them to a small subset of manufacturers. Our Alert Message mobile app and platform has also been a great success; more than 60% of our dealers have started using this custom group chat service, and they have all seen their false alarm dispatch rates decrease dramatically. Developed in house and with the specific needs of our dealers in mind, Alert Message allows subscribers to chat with other contact list members and collectively decide how to handle an alarm situation.
Jim McMullen, President & COO, COPS Monitoring: We've spent millions on technology and infrastructure and will continue to do so into the future to ensure the security and reliability of our customer data and network of UL-Listed, active load-sharing monitoring stations. To ensure we meet the highest standards, we contracted with leading audit firm KirkpatrickPrice to conduct an independent Service Organization Control [SOC] 2 Type attestation engagement report.
Our SOC 2 certification illustrates we have the security, systems and control procedures in place across the largest network of monitoring centers in the U.S. We are going all-in on mPERS monitoring. First, our internal team of programmers are integrating mapping software though our API to facilitate the monitoring of mobile products and dynamically identifying the correct authorities based on longitude and latitude. Second, we're also building two dedicated mPERS dispatch centers; one in our New Jersey headquarters and another site for redundancy to be announced.
How is your central station helping security dealers increase their RMR?
Kevin McCarthy, National Sales Manager, EMERgency24: EMERgency24 developed a two-way mass notification system that enables alarm contractors to compete for jobs that integrators had previously claimed as their own. Mass notification can provide a significant revenue stream because alarm contractors charge based on the number of people on the contact lists. This technology lets you monetize the population of a building.
Another unique application that EM24 developed to help alarm contractors increase recurring revenue is our Filtered Response Video Service. This is a low-cost way to offer video capabilities — with unlimited interior and exterior cameras — to subscribers. When a video alarm is generated at the subscriber's property, the signal/clip is sent to EM24.
Simultaneously, the signal/clip is sent to the subscriber to review on their smart device via our proprietary app. After reviewing the video clip, the subscriber uses the app to select if they want to dispatch the authorities or dismiss the signal. If dispatch is selected, EM24 notifies the authorities, video-verified, that possible criminal activity occurred at the subscriber's property.
Ron Bowden, Director of Dealer Development, UCC: Demonstrating that the most valuable asset of the dealer is their existing customer base and the value of proactive contact and remarketing of the base, including attrition control, sale of additional products/services, strategic and managed RMR price increase, new customer referral programs. Introduction of new services that produce additional RMR to the customer base and new accounts — PERS, mPERS, interactive products and services, home automation, video monitoring, extended repair agreements, identity theft protection.
Hertel (Rapid Response): We focus on integrations and innovations that provide dealers with new vertical market opportunities they can add to their service offerings. These may be add-ons to existing services or completely new services that will provide additional revenue streams. The industry is shifting and we believe in working closely with our dealers to position them for performance ahead of the change.
Alter (Dynamark): The most important thing we do is expose them to new technology, new lines of business, and then provide them the things that they need to begin using them. We spend a great deal of time evaluating new products and services, testing them, and then once approved exposing them to our dealer base. We also help them understand their business better, more effectively tackle attrition and lower administrative overhead costs. Everyone loves to talk about RMR but margin matters a whole lot more. Helping them understand margin and track it is probably the most impactful thing we can do.
Oppenheim (Affiliated): In the near future, the senior population of the U.S. will nearly double to over 70 million people, with 96% of those wanting to remain in their own homes. Affiliated's low-priced PERS equipment and monitoring package allows dealers to tap into the fantastic earning potential of the growing senior market. We can also integrate video into any security installation with support for a broad array of DVRs, NVRs and cameras. Video monitoring opens up a new avenue of significant recurring revenue. Each account with advanced interactive video services can generate hundreds of dollars in RMR.
Keep reading to learn about value-adds offered by these wholesale monitoring providers and to find out how they feel about self-monitored systems…
If you enjoyed this article and want to receive more valuable industry content like this, click here to sign up for our FREE digital newsletters!
Security Is Our Business, Too
For professionals who recommend, buy and install all types of electronic security equipment, a free subscription to Security Sales & Integration is like having a consultant on call. You'll find an ideal balance of technology and business coverage, with installation tips and techniques for products and updates on how to add sales to your bottom line.
A free subscription to the #1 resource for the residential and commercial security industry will prove to be invaluable. Subscribe today!