Leading Central Stations Talk RMR, MIY Systems and More
Wholesale monitoring providers share the new products and services they are utilizing to strengthen the industry's foundation of alarm signal transmission and response.
Photos and Videos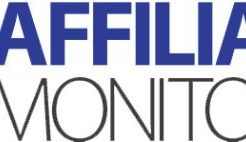 View Slideshow
What are some value-adds you offer contracted security dealers?
Bailey (AvantGuard): We host monthly webinars on some of the latest technologies, often providing our dealers special pricing because of our relationships with manufacturers and other service providers. We also provide them apps such as our 'Dealer Tools' app to keep their back offices efficient, consequently saving them time and effort in multiple areas.
We also provide an app for technicians to help them make their time in the field more valuable and efficient. Both apps allow an account to be placed on test so the signals can be checked as they go through the system. This saves significant amounts of time. We also have dedicated dealer service representatives to answer questions in realtime, and with real people.
Graham (Brinks): Our value-add is that we buy your account. There's also powerful value from our brand. The Brinks Home Security name has high recognition among dealers and customers, and we're finding that it's a major differentiator for a security dealer.
McCarthy (EM24): More and more, subscribers want smart home technologies so they can interact with their alarm systems remotely. This includes solutions that allow subscribers to control lights, locks, thermostats, garage doors and cameras remotely using a desktop, tablet or smartphone. These security and automation upgrades can result in a significant increase to a dealer's profitability.
Of course, use of video continues to increase, particularly for verification of alarms. We support technologies that allow alarm dealers and their customers to access video feeds though online portals, which can be branded with the dealer's logo and contact information. As such, end users, our alarm monitors and authorized agencies have access to better information to prioritize their resources through the use of live video.
Hertel (Rapid Response): Our facilities exceed all industry standards and many dealers showcase them as a way to acquire new customers. Our in-house Software Development Team focuses on interfacing with leading technologies, crafting API connections, deploying monitoring platform enhancements and developing brandable apps/web portals for our dealers and their customers.
Our experienced monitoring center team members are the most educated, professional and respected personnel in the industry and deliver unmatched service. Each staff member has a minimum two-year college education or equivalent military experience and undergoes a rigorous six-week training process. We continuously develop and enhance relationships with industry-leading companies to bring our dealers new vertical market opportunities.
Bowden (UCC): Our Grow Your Business training programs provide dealers real-world ways/means to grow and better manage their companies' sales, attrition, compensation plans, customer care, installation/service efficiencies and marketing, without spending a lot of money. Our account managers work with and assist dealers utilizing various means, including one-on-one settings, telephonically and webinars.
We vet and introduce qualified vendors to our dealer base, and bring them new technologies and assistance in marketing, product purchasing, legal, financial partners, acquisitions, and sale of accounts. Finally, our SGS Stages software package is not just great monitoring center software, but also offers dealers countless ways to better manage and grow their business.
McMullen (COPS): In partnership with SS&Si, our new Equalizer Program gives dealers the ability to purchase equipment and then pay for it over time in their monitoring bill from COPS. Much like a traditional dealer program, our dealers also have access to funding companies that offer aggressive multiples. Some programs also allow dealers to keep their accounts and the long-term equity in their contracts.
Our MPower Dealer Access and Account Management system gives our dealers the tools they need to help run their business, monitor activity, reduce false alarms and increase their bottom line. Private Label Subscriber access allows our dealers to offer computer, tablet and smartphone access to their customers, branded with the dealer's logo and color-matched.
Direct Subscriber Billing Services helps relieve our dealers of what can be an immense and tedious task that requires an infrastructure, software and other expensive resources. TeleMax Dealer Messaging provides operators to answer our dealers' phones in the dealer's name to make sure they never miss another sale, service call or opportunity. We also have programs that offer discounts on equipment purchase, employment ads, office supplies, and more.
Alter (Dynamark): We exist to support independent alarm dealers and to achieve that mission effectively you have to offer more than just monitoring. We view ourselves more as an extension of their team and are there to fill in the gaps they may have in their business. We focus heavily on training and marketing support. All dealers know they need more of both but never seem to find time to make it a priority. We bring the training and support right to their door to help make it a reality.
Are self-monitored, or MIY, systems a threat to your business?
McCarthy (EM24): Self-monitored systems are not a threat at all. In fact, we think it's great because people are thinking about home security. While there will be people who are fully satisfied with self-monitoring, eventually, many folks will tire of getting every alarm signal, day and night. As those people gain more assets, they become prime potential customers for alarm contractors.
Hertel (Rapid Response): MIY systems are not a threat, as central stations will always be a critical piece of managing the unfortunate emergency situations that life can present. And we see DIY systems as an opportunity for our dealers, so we monitor them provided they are fully licensed in all required jurisdictions/states. There will always be a need for professionally installed systems. The DIY businesses will produce new concepts, technologies and products for the industry that ultimately professional installers will be able to leverage for their own growth.
Gonzalez (UCC): We don't believe MIY is a threat if we continue to be open to adopting new technology offerings. UCC sees DIY and MIY offerings as opportunities to partner with new entrants and bring RMR-generating solutions and opportunities to the table to and for our traditional/professional installing dealers.
Graham (Brinks): Most of the DIY demographic would likely not go to professional monitoring regardless. Self-monitored is probably going to take a couple of points away from our industry, but it serves a demographic that probably wouldn't be attracted to professional monitoring anyway. They're going to have their piece of the pie, but it's going to be somewhat slim, for the immediate future anyway.
We're finding that police departments, fire departments and PSAPs are not in favor of self-monitoring. If you open the floodgates on self-monitoring, it's going to create a real resource problem for police and fire departments. I wouldn't be shocked at all to see some jurisdictions take action to prevent or manage self-monitored systems.
McMullen (COPS): Before MIY and DIY, the only option customers had for a security was a professionally installed system by a local independent dealer or large national company. Now for the first time, MIY and DIY offers them options. Professionally installed, MIY, and DIY all appeal to a different type of customer for various reasons. One type of system might lead to another as a customer's situation changes. For instance, a single customer that rents and lives alone might opt for MIY. When they buy a home, they may want DIY or a professionally installed system. Later in life, when they start a family and have less time on their hands, customers will continue to rely on the expertise of a local company to professionally install a whole-home system.
Why should a dealer use a third-party center rather than monitor in-house?
Bailey (AvantGuard): Most important is cost, both in dollars and management time. The cost of redundancy, high availability and remaining UL Listed is tough to do when your other responsibilities also include acquiring and servicing a large enough customer base to fund an in-house monitoring center. Almost anybody can outsource their monitoring center and save money out of the gate.
We have a dealer who recently dissolved their central station and we saved them about $350,000 per year in hard costs. Most organizations spend a third of their time worrying, thinking and stressing about their central station when they could use that time instead to effectively grow their customer base.
McCarthy (EM24): Alarm contractors that operate their own central station are leaving money on the table and won't be able to offer the full range of services as other dealers. By moving self-monitored accounts to a third-party central, alarm contractors can keep more money to fund operations and eliminate the hassle of operating a 24/7 mission-critical facility.
And as more markets push for higher minimum wages, third-party central stations can keep costs at bay with economies of scale that can spread increased labor costs among hundreds of thousands of subscribers across the nation. Consider competitors' TV ads focusing on smart home systems. Sure, dealers can match the capabilities today — but at what cost per subscriber? And what will the next technological breakthrough cost for a dealer to remain competitive? That's just for residential systems.
In commercial, there are technologies like mass notification and mobile geotracking. Can a dealer afford to continue to invest in the newest technologies that only keep them even for a year or so? A third-party central station not only provides a way to match technologies but also leading-edge services to get a headstart gaining market share before the nationals do.
Mark Matlock, Vice President of Sales & Marketing, UCC: Very few alarm companies have the economies of scale to justify self-monitoring. Contract central stations in most cases have technological and operation efficiencies, and service offerings through multiple manufacturers' IP, cellular and interactive solutions, via multiple communication paths, along with advanced industry certifications. Contract central station redundancies are generally far beyond the typical central station of an installing alarm company. Most importantly, operating a monitoring station detracts from the goal of RMR account sales.
If you enjoyed this article and want to receive more valuable industry content like this, click here to sign up for our FREE digital newsletters!
Security Is Our Business, Too
For professionals who recommend, buy and install all types of electronic security equipment, a free subscription to Security Sales & Integration is like having a consultant on call. You'll find an ideal balance of technology and business coverage, with installation tips and techniques for products and updates on how to add sales to your bottom line.
A free subscription to the #1 resource for the residential and commercial security industry will prove to be invaluable. Subscribe today!