Central Stations Dish on RMR Opportunities Dealers Can't Afford to Ignore
Central stations share how to add attractive new offerings and how they can lend support amid a shifting security monitoring landscape. A wholesale monitoring directory is also included.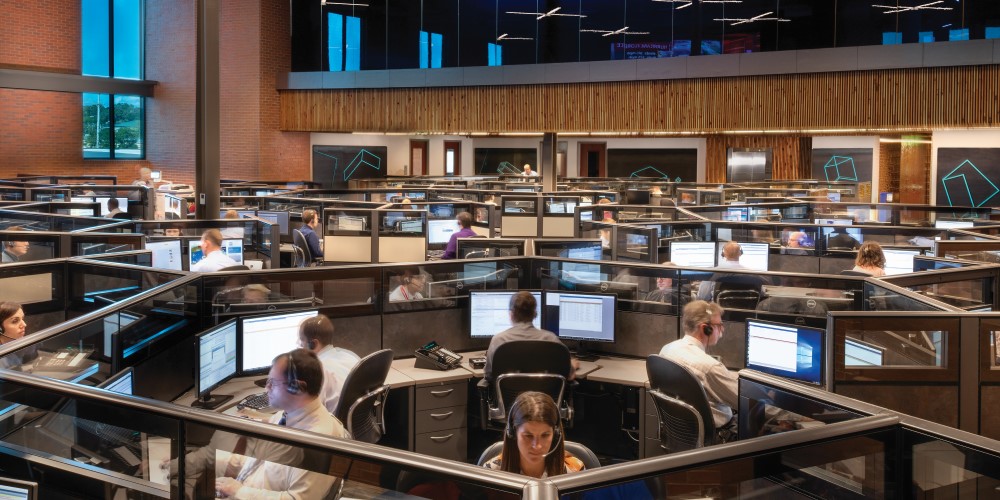 Photos and Videos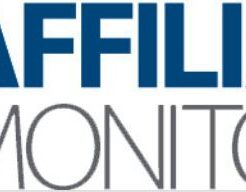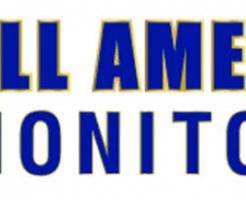 View Slideshow
The time to romance new RMR opportunities is now. Think about the monitoring services offered a decade ago … and then consider everything that's potentially on the table for your customers today.
Wholesale monitoring has become an increasingly dynamic sector of the security industry and new technologies are translating into an unprecedented amount of RMR prospects for dealers and systems integrators working in the residential, small business or commercial markets.
The playing field is wide, as advancements in a whole host of technologies are paving the way for dealers and systems integrators to expand their portfolios. Today's offerings span everything from smart home automation, video, video alarm verification, remote guarding, personal emergency response systems (PERS), mobile systems, cyber/network security, active shooter systems, hosted access control, vehicle tracking, license plate reading and more.
SSI checked in with experts from several leading wholesale monitoring providers with progressive offerings and aggressive marketing strategies to assess the marketplace and lend direction for closing these sales more often and with more overall RMR-generating services.
Additionally, click here to find a directory of wholesale monitoring companies including information about their value proposition to assist in your efforts.
Leverage Expanding Video Services
Dealers should be aware that event-driven video verification sales, for both indoor and outdoor applications, are on the upswing, notes Jim McMullen, President and COO, COPS Monitoring.
"Even if they abandoned it in the past, video has become more affordable in residential and commercial markets and we believe consumers are becoming more comfortable with video in general," he says. "Additionally, better video quality, apps and real-time connectivity make it easier for customers to monitor what matters to them most. From a professionally monitored standpoint, verified video not only has the opportunity to reduce false alarms, it also has the potential to provide faster response times in a growing number of jurisdictions nationwide. Dealers leveraging these improvements can capitalize on the growing market."
Morgan Hertel, Rapid Response Monitoring vice president of technology & innovation, agrees that video is steadily growing and presents very promising opportunities, but it's all about execution, he says.
"Dealers cannot approach it halfway and expect to get a lot out of it in terms of growth or increased RMR, but those who fully commit to it and sustain that commitment are doing really well. Moreover, the platforms for monitoring video are getting consistently better, and their value is better recognized."
New video monitoring offerings can be parlayed into some powerful RMR payouts. The potential is especially attractive, given that dealers already have hundreds or even thousands of video cameras deployed in the field with their existing customer base, says Woodie Andrawos, president, National Monitoring Center (NMC).
"With the new offerings related to video monitoring, they can leverage that customer base to increase RMR in addition to new install opportunities," he says. "For example, one of our dealers leveraging a new video monitoring offering, Netwatch Proactive Video Monitoring, has shared with us that the RMR generated from one active site is equivalent to adding 100 new traditional alarm sites. Not only does this provide a better subscriber experience, but it provides significant RMR."
Other video capabilities include pairing with fire systems to provide greater situational awareness. EMERgency24, for example, created an application that presents live video streams and interactive floor plans of a monitored facility showing activation points to first responders to help shape their on-scene actions.
"They can view live streams from integrated IP video cameras. We map those on the floor plan with clickable icons to give easy access," says National Sales and Marketing Manager Kevin Lehan (read much more from Lehan and EMERgency24, here).
Strategies to Facilitate Upselling
In order for dealers to understand how to market new products and technologies, they first have to understand how it works and how to install it, McMullen contends. "To help dealers in this regard, we found that personal face-to-face training and communication works best," he says. "We host vendor training at each of our six locations and at other cities around the country in conjunction with our Grow Your Business seminars."
Dealers appreciate this approach, he adds, because they get hands-on experience with new products, personalized information and feedback from the vendors, and the ability to share ideas and best practices with other dealers.
During these training sessions, COPS also shares best practices from dealers nationwide. To further help dealers with marketing, COPS has partnered with national marketing agencies that can help dealers take their message and marketing materials to a higher level.
Spencer Moore, vice president of sales and marketing for Rapid Response, reports the company is working on releasing new ways for customers to communicate and interact with the monitoring center.
"Partly through deeper integration with industry platform providers, and also through enhanced communication methods, to be released soon, that all our dealers will be able to take advantage of," he says. "We're hyper-focused on making the subscriber experience seamless from installation to dispatch."
Among its resources for dealers, as part of NMC's Netwatch Proactive Video Monitoring Channel Partner Program, the company is aggressively helping them market the solution to prospects.
"To do this, we offer our dealers comprehensive marketing literature, content, and even include video clips to demonstrate the power of this highly specialized video monitoring solution," Andrawos notes. "Additionally, we provide dealers access to an extensive library of education discussing every facet, from the case for why this makes sense, best practices as to how to implement, industry vertical markets, and beyond. And we deploy support teams in the field to help train our dealers and even help with the presentation to their prospects."
EMERgency24 has also developed new offerings to enable upselling opportunities for dealers and integrators, such as developing a proprietary mass-notification system and rolling out two-way text notification and acknowledgment for noncritical signals.
"We're communicating with subscribers in the manner they want to enhance their customer experience," says Lehan. "We're currently developing other integrated video solutions that will be compatible with many platforms. The goal will be a seamless experience from installation to verified dispatch."
Monitoring Companies' Changing Role
Technological advances continue to redefine the role of central stations, NMC's Andrawos asserts. "We're seeing a huge demand in not just the traditional monitoring services, but also in other types of monitoring services, especially with video," he says. "We really believe that we are in the infancy with regards to video monitoring for both residential and commercial subscribers."
He adds that because of the proliferation of mobile devices, for example, dealers' subscribers expect to have instant notifications and access to data instantly.
For decades, to support monitored products, a monitoring company had to maintain essentially four main components: phone lines, alarm receiver hardware, a monitoring software platform, and telephone systems. But that was yesteryear.
"Today, the landscape has changed dramatically," says COPS' McMullen. "IP alarm communication and real-time connectivity with dealers, consumers, and their extensive array of devices means that monitoring companies must also be high-tech data companies. It's not for the fainthearted. Providing the experience dealers and customers demand in a real-time and secure environment requires a high level of commitment, broad area of technical expertise, as well as frequent multimillion-dollar investments to stay ahead of demand and the fast-changing technology curve."
Rapid Response's Hertel explains that the days of being a central station have moved toward being a "critical events center" where they increasingly are handling dozens if not hundreds of different events for subscribers, all of which could be devastating if not done properly.
"Regardless of the advanced technologies we have at our disposal, most important to us is that our coverage include very highly trained people on our end and well-informed and tech-savvy consumers on the other end," he says. "Part of that means that we need to support all different types of events, and we need to be able to support subscribers in the manner to which they have become accustomed. This means lots of different ways to communicate with end users [e.g. text, mobile apps, interactive voice response] in order to be relevant to younger consumers and to bring them into the loop quickly and effectively during an event."
The monitoring center's role is crucial in the support of the dealer in every offering, whether new or traditional, Andrawos emphasizes. "In newer offerings, we believe dealers should look for a full spectrum of support that comprehensively educates the dealer first, then provide a full range of sales and marketing support so they can, in turn, educate the subscriber."
Support to Stay Current & Competitive
McMullen attests that the dealer's monitoring company should be a good resource for trends and education, and he encourages dealers and integrators to join their local and national associations as well.
"Not only can they learn a lot from the associations and its members, they would also be supporting many efforts that benefit the industry as a whole," he says. Dealers should be open-minded about new products and services and not be reluctant to revisit existing customers to show them all the new ways they can upgrade existing systems with connected technology, McMullen adds. "I'm not suggesting dealers change their whole business model in favor of the newest gadget. I am, however, proposing that dealers continue to educate themselves so they understand how to offer their customers the products and services that are in high demand before their customers are tempted by other companies offering newer technology."
Dealers are going to be under some significant pressure to remain relevant, Hertel says. Consumers' needs and demands are changing, technology is moving at lightning speed and new players are entering the market "that are not connected to the past and how we used to always do it," he adds. "In order for traditional dealers to stay successful in the future, they are going to need to get out in front of all this. Those that do will be successful."
Hertel adds that the onus is not only on dealers and integrators, but on the monitoring partners that need to have a vision in aiding their dealers amid these shifts.
"Most certainly, support for services like video monitoring, GPS and other nontraditional services that are setting the stage for future developments in the industry should be supported now. That's the technical side of things, but they also need to support dealers in their sales and marketing efforts and in providing technical support to ensure the best delivery of services to their customers," he says. "The best advice for dealers is that they must invest the time and money to get training for themselves and their employees whether for 'best practices,' technical skills, apps or education on trends and what's available to improve their business. This alone can triple a dealer's margins, if done right."
---
Erin Harrington has 20+ years of editorial, marketing and PR experience within the security industry. Contact her at erinharrington1115@gmail.com.
If you enjoyed this article and want to receive more valuable industry content like this, click here to sign up for our FREE digital newsletters!
Security Is Our Business, Too
For professionals who recommend, buy and install all types of electronic security equipment, a free subscription to Security Sales & Integration is like having a consultant on call. You'll find an ideal balance of technology and business coverage, with installation tips and techniques for products and updates on how to add sales to your bottom line.
A free subscription to the #1 resource for the residential and commercial security industry will prove to be invaluable. Subscribe today!