How CPI Security Won the 2019 Monitoring Technology Marvel Award
Co-sponsored by The Monitoring Association and SSI, the Marvel Award recognizes monitoring centers for creating and/or using cutting-edge technology.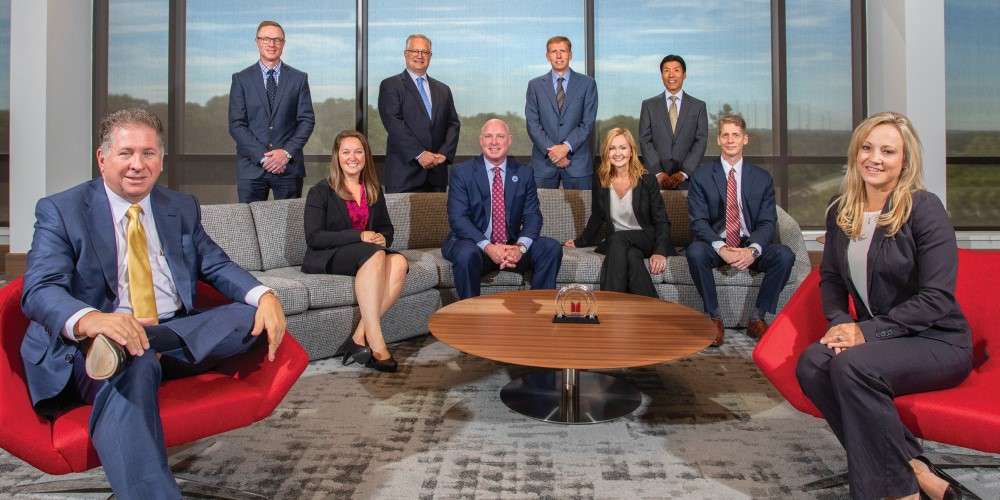 For those attuned to such things, a fascinating phenomenon presents itself when traveling through the Carolinas by motor vehicle. Yard signs, window decals, billboards, service vehicles, periodical ads, and radio and television commercials all become dominated by a particular systems installation and monitoring company.
Venturing to a sports venue in the Charlotte, N.C., region, from the Carolina Panthers to university athletics to minor league teams, further displays the firm's branding power. That marketing muscle, and upon further inspection deep-rooted community ties, makes it abundantly clear that you are in CPI Security territory.
Founded 28 years ago, the Charlotte-based full-service residential and commercial business security systems and monitoring provider has grown into one of the nation's most successful independent regional outfits.
Today CPI's 730 employees populate 10 total company locations (extending into Georgia and Tennessee, with licenses to operate in another eight states) to serve 195,000 customer accounts to the tune of more than $121 million in 2018 revenues.
At the heart of its operations is a TMA Five Diamond Certified, UL-Listed monitoring center that has captured the 2019 Monitoring Technology Marvel Award. While CPI exhibits a forward-thinking and action-oriented technological approach in a multitude of initiatives and practices, the company was cited in particular for its advancements in video verification and contact center technologies.
"CPI has implemented contact center technology that allows agents chat and texting capabilities. We have implemented self-service options that allow users to manage their contacts and passwords, revamped IVR for more accurate call routing and began participating in the ASAP to PSAP [Automated Secure Alarm Protocol to Public Safety Answering Point] program," says CEO Ken Gill. "We are also investing in video monitoring solutions, 3G to LTE upgrades, two-way voice technology, a new datacenter and improved work environment and wellness efforts to improve employee satisfaction, reducing turnover and improving performance."
The latter comments refer to the new state-of-the-art Charlotte headquarters CPI opened this year. With so much going for it, no wonder CPI captivated Marvel judges. Company representatives accepted the award during a presentation at the recent ESX show in Indianapolis.
The Marvel program — launched in 2018 by The Monitoring Association in partnership with Security Sales & Integration — recognizes monitoring centers for creating and/or using cutting-edge technology, and seeks to raise industry awareness of these new technologies.
Read on to discover why when it comes to seeking a trustworthy, progressive security partner so many Carolinians and their neighbors are saying, "I want CPI!"
A View of New HQ
The paint is barely dry on CPI Security's new corporate headquarters, which it just moved into a few months ago. Many of the facility's enhancements benefit employees as well as customers and have already started to make an impact.
Work environments now include adjustable sit/stand workstations for all associates, state-of-the-art training facilities, and bright, open space designed for collaboration. Additional amenities that include a subsidized, full-service restaurant with outdoor seating area, a well-equipped fitness center staffed with a former collegiate strength and conditioning coach, and beautifully designed breakrooms, all create a healthy and vibrant work culture.
Cameras with motion-capture technology as well as facial readers were part of the new facility's technology improvements. The datacenter and supporting infrastructure are all new, including the monitoring server infrastructure, firewall, core switch infrastructure, and N+1 (resilience reference) generator sets and cooling.
The entire building is designed to run on generator power and support load shedding for critical elements such that the monitoring operation stays up and running if individual gen sets fail or fail to synchronize.
The building's underground was designed with carrier pathways, power and cooling support for business continuity efforts with multiple paths and concrete reinforcement in key areas. CPI continues to maintain a secondary business continuity site for additional redundancy.
Taking High Tech Higher
CPI uses enhanced video verification on residential and commercial alarms to reduce false dispatches and provide video evidence of crimes in progress to law enforcement. The company also uses video verification to detect fire or relay the location of injured or sick individuals during medical alarms.
Smart home technology is used to assist customers in unlocking their doors or to unlock doors or open garage doors for first responders so they do not have to use forced entry into a monitored location during an emergency.
A leading challenge for monitoring centers today is keeping up with advances in alarm transmission paths, especially cellular communications. CPI must update customers to keep them current with technology and especially ensure obsolescence does not lead to missed alarms during actual incidents or emergencies.
"The move from telco to broadband/WiFi and IP/cellular communications creates pros and cons," says Gill. "IP communications can provide faster response, more redundancy and continuity options; however, cellular communications re-quire ongoing maintenance and sunset updates. Broadband and WiFi reliability continue to improve, but most installations today provide dual communication paths for improved redundancy."
The use of GPS also plays an important role in CPI's operations. It allows customers to automate their smart home with rules that trigger alerts and functions based on their geolocation.
Additionally, the firm uses GPS to track and communicate the position of technicians. This information alerts customers when technicians are en route and approaching their home for appointments. It also provides the monitoring center verification of the technician's presence at sites if signals are received where jobs are scheduled.
"CPI carefully evaluates and tests new technologies to confirm use cases, reliability and serviceability, support impact, customer experience and profitability," says Gill. "Once verified, the company trains and launches key new technology with supported marketing efforts and employee follow-up training to increase adoption and promotion."
The implications of newer technologies, particularly those that cross over to the IT world, can be manifested in myriad ways. For example, the use of video, voice commands and biometrics may advance a provider's offerings but at the same time they can also present new privacy concerns that need to be managed transparently.
"Cybersecurity, data privacy and data storage are all evolving IT technologies that are today programs rather than specific single technologies that impact our datacenters and consumer homes and businesses," says Gill. "All security companies need to remain vigilant and commit to ongoing efforts to manage these pro-grams on an ongoing basis."
Targeting True Alarms
CPI has fully embraced enhanced call verification (ECV) across its entire customer base, not just where it is required by ordinance. The company also leverages video to help make decisions for the call list as well as responding agencies.
CPI either proactively registers its customer base and/or contacts the customer with instructions to register, depending on particular jurisdiction's requirements. The firm monitors repeat alarm signals and offers assistance with incidents where training may be needed.
"As police jurisdictions continue to adopt different ordinances, it will continue to be a challenge to stay on top of the requirements and notifying the customer base," asserts Gill. "We have seen success with introducing ASAP to PSAP with some of our participating dispatch agencies. We will continue to work within the industry to help grow the number involved."
As a standard practice, CPI Security has a member of its quality control team get involved with any actual alarm. This frequently includes a site visit to check on the customer, determine what happened and to see if anything else is needed. CPI also assists authorities and responding agencies by not only sending video clips, but helping them gain access to the home in certain necessary situations.
"Our experience has shown that video verification increases apprehension rates with little direct involvement in prosecutions as video clips speak for themselves and can be delivered by the customer directly," adds Gill. "The presence of video cameras creates a natural deterrent and further mitigates crime or business issues by capturing what actually occurred."
See the next page for more technology talk with CPI's CTO.
If you enjoyed this article and want to receive more valuable industry content like this, click here to sign up for our FREE digital newsletters!
Security Is Our Business, Too
For professionals who recommend, buy and install all types of electronic security equipment, a free subscription to Security Sales & Integration is like having a consultant on call. You'll find an ideal balance of technology and business coverage, with installation tips and techniques for products and updates on how to add sales to your bottom line.
A free subscription to the #1 resource for the residential and commercial security industry will prove to be invaluable. Subscribe today!
One response to "How CPI Security Won the 2019 Monitoring Technology Marvel Award"