How CPI Security Won the 2019 Monitoring Technology Marvel Award
Co-sponsored by The Monitoring Association and SSI, the Marvel Award recognizes monitoring centers for creating and/or using cutting-edge technology.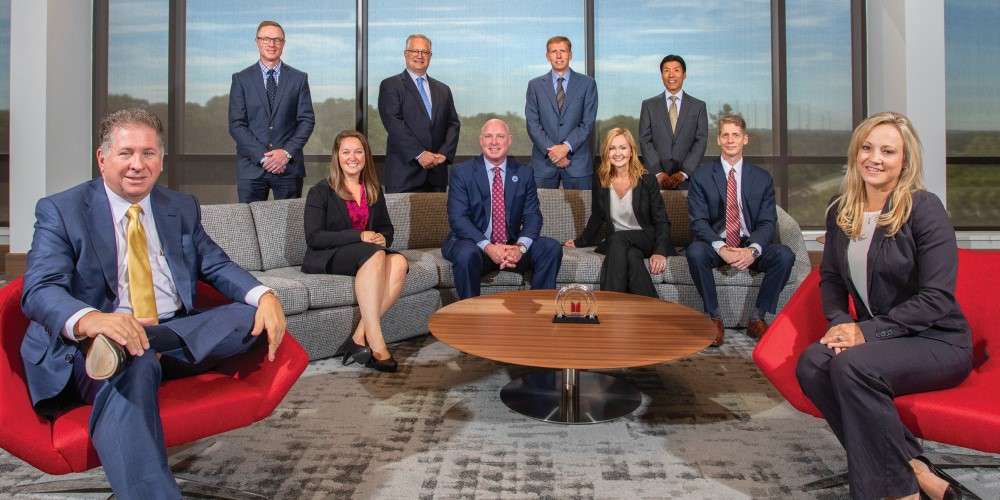 People Power
As with any security systems and monitoring provider, you can have the best technologies available to offer customers but they mean little if not for the caliber of company personnel behind them. Thus CPI takes decisive measures to assure proper practices, care and expertise are exercised throughout the course of its business activities.
CPI has established a dedicated department to deliver training to all levels of its organization. E-learning is part of that to provide both education and documented accountability. The firm has also introduced a companywide knowledgebase that includes regularly updated articles to help keep employees informed of the latest SOPs and processes.
While the company's process is more complex than it once was, at the same time it is now more efficient in facilitating curated content, consistent messaging and learning opportunities. The material is also more finely targeted according to employee groups based on their use and need of specific product or feature training.
It is this diligent attention to grooming quality associates and helping guide them on fulfilling career paths that largely aids CPI in delivering exceptional service. Another motivating factor for its staff that has also deepened the firm's relationship within the communities it covers has been broad involvement in a host of charitable causes. The combination of latest tech and personalized service has won over residential and commercial customers alike.
"Our residential customers want solutions that address security needs and provide additional convenience and peace of mind. The key tech drivers for us there have been video and video analytics," Gill says. "Our commercial customers seek to address security needs requiring systems that are easy to use, well integrated and support multisite functionality. The key drivers for us there have been remote management, cost and solutions to business problems."
Seeking Separation
Asked to identify the top three factors that differentiate CPI Security from the competition, Gill cited: 1) Brand and reputation for great value and service excellence; 2) Video verification and video analytics; and 3) Industry-leading products, features and services.
As his comment below indicates, equipping customers with tools that help them better interact with their systems is a significant piece of the puzzle.
"CPI provides enhanced video verification and two-way voice features in our standard offerings," he says. "Our inTouch app and portal features provide customers the best home automation and security interfaces allowing intuitive ease of use and access to update contacts, access product videos and system training and more. Current panel offerings also provide video tutorials that assist customers directly and enhance the delivery of new systems."
While many in the traditional security industry view the recent influx of do-it-your-self (DIY) vendors and monitor-it-yourself (MIY) apps as a competitive threat, for now CPI is not overly concerned and merely keeping an eye on the situation from the sidelines. The company does not currently monitor any DIY systems, and in fact does not monitor third-party equipment period.
"MIY and DIY systems are not a significant threat to our business," contends Gill. "Most customers that choose professional installation and monitoring do so for convenience and reliability. With only 20%-25% security system penetration in the marketplace, there is room for all business models to serve different customer needs."
That leaves Gill more mental space to tackle what he and his management team view as more pressing matters. Those include keeping up with rapidly evolving technology in both security and home automation, building client relationships, and the industrywide quandary of recruiting talent.
"Communicating and contacting customers is an ongoing challenge as they have different preferences," he affirms. "CPI continues to invest in contact center technologies to better utilize telephone, SMS, email and chat. And as a growing company and with low unemployment, finding good candidates also continues to be a challenge. Having a new corporate headquarters with features like a fitness center and café will help us attract and retain top candidates."
Watching for Emerging Technology
Industry trends support that analytics and machine learning integrating intrusion will provide more accurate alarm triggers, enhanced verification and fewer false alarms. That is not lost on CPI Security, which is quite keen on supporting the advancement of video and video analytics in its security offering.
As CTO Steve Butkovich explains, CPI keeps a clear eye focused on emerging technologies. He maintains that biometrics, artificial intelligence (AI), robotics, analytics, the Internet of Things (IoT), 5G cellular communications and drones are creating new opportunities for monitoring providers.
"Biometrics like voice and facial recognition are making progress into next-generation alarm panels to speed and increase the accuracy of verification," he says. "AI and analytics are providing video systems capabilities to more accurately distinguish humans, cars and animals while eliminating false positives from weather-related impacts. Additionally, it's likely AI and analytics will help to provide referential data to alarm conditions to improve accuracy and confidence scores during processing to help both consumers and monitoring stations better respond to alarms."
Butkovich, who co-chairs The Monitoring Association's (TMA) Technology Committee, believes IoT is driving both disruption and innovation.
"Many IoT products and companies fail to develop market share, others are bought for their intellectual property and some succeed," he adds. "Consumers are becoming aware of the shortsighted products that do not play well with others or have proprietary apps, but interest in new gadgets will always exist."
Finally, Butkovich is bullish on FirstNet (First Responder Network Authority of the United States), which he believes is likely to become the de facto standard for alarm monitoring in the future.
"CPI Security is exploring initiatives being driven by TMA to allow central stations to utilize FirstNet to offer consumers security backed by a public safety network, prioritized routing and extended longevity."
If you enjoyed this article and want to receive more valuable industry content like this, click here to sign up for our FREE digital newsletters!
Security Is Our Business, Too
For professionals who recommend, buy and install all types of electronic security equipment, a free subscription to Security Sales & Integration is like having a consultant on call. You'll find an ideal balance of technology and business coverage, with installation tips and techniques for products and updates on how to add sales to your bottom line.
A free subscription to the #1 resource for the residential and commercial security industry will prove to be invaluable. Subscribe today!
One response to "How CPI Security Won the 2019 Monitoring Technology Marvel Award"