How Managed Services Create Peace of Mind in Mission Critical Environments
Offering managed services as a technology integrator provides a second layer of technical support that can work alongside a client's existing team.
Many businesses today are choosing to invest in control rooms to provide mission-critical data to key decision makers should an incident requiring intervention arise. While these control rooms act as a central hub for a variety of incoming alerts and incidents to be identified and funneled through the system in a cohesive manner, such levels of oversight are only possible with a functioning system.
Companies all over the world — small, medium and enterprise-level — can find value in bringing a managed services provider (MSP) on board to assist with this goal. Unlike outsourcing, MSPs work alongside a company (or client's) existing team to offer operational and maintenance support.
Most importantly, the proactive nature of a MSP's responsibilities gives time back to clients and to their staff, while simultaneously creating a measurable return on investment (ROI).
These mission critical systems should be protected and serviced, and software should be regularly updated for security purposes. Remote diagnostics and proactive monitoring all increase uptime and high functionality. As a result, offering managed services means the responsibility for system upkeep and proactive maintenance is on the technology integrator, ultimately delivering peace of mind to the consumers during a mission critical incident.
Managed Services Create Cost Savings
Offering managed services as a technology integrator provides a second layer of technical support that can work alongside a client's existing team, or take on the responsibility for their systems completely. Maintaining technology equipment requires a significant number of resources, with a high degree of specialization — a service technician, support/training specialist, designer/engineer and a control systems programmer, for starters.
Companies can find substantial cost savings opportunities by engaging MSPs to assist with ongoing routine preventative maintenance activities, updates to video walls and software, and even remote management of physical devices within the control room.
By taking advantage of this insight into user needs and offering services such as a help desk, technology integrators will be more competitive when it comes time for clients to choose a partner. It is necessary to recognize that, for clients, cost savings is equally as important as the security of a system.
Offering managed services helps technology integrators to respond to this demand by providing the means by which companies can reduce overhead, while simultaneously providing around the clock support.
Remote or Physical Managed Services
Managed services allow control room integrators to support their clients through real-time monitoring and scheduled testing. With error detection and notification, MSPs become their client's eyes and ears, reacting to issues through remote diagnostics and repair before it becomes a concern.
Forward-thinking integrators should also offer software and firmware management so that their clients' control rooms are always running at peak performance.
Consider offering next-day or even same-day technician dispatch, should clients need a bit more assistance. With certified staff available to evaluate the situation and either repair, exchange or replace the faulty equipment, end users will feel secure in knowing their systems are in good hands.
These services should also be available after hours, on holidays and in the event of an emergency, as we know technology issues surely occur outside of normal business hours.
What it boils down to is that customers are more likely to choose an integrator who is willing and ready to respond to events, regardless of the time of day. A managed services option enables technology integrators to offer this, by transferring the risk of care and ownership away from the end user so they can focus on their primary mission: business operations.
A technology integrator maintains the control room technology and supports it with active monitoring, remote help desk, and regular updates. Thanks to the remote nature of this service, integrators can likely solve issues without needing a site visit. This saves time, allowing integrators to resolve issues quickly as they arise, before it becomes a problem on-site.
Shifting the responsibility of a client's technology investment to a MSP ensures systems are proactively managed instead of reacting to issues only once a problem is realized on-site.
Control room integrators offering managed services are helping the most amount of people in the most cost-effective way possible, allowing clients to focus on running their business at the highest level of efficiency — which is only possible when key systems, like the control room, are operational.
The days of installing systems without offering managed services are dwindling. It is necessary for technology integrators to implement this approach to stay competitive and on the cutting edge.
---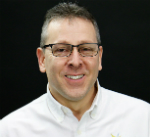 Tom Iasiello is Director of Managed Services for Vistacom, an A/V integration firm based in Allentown, Pa.
If you enjoyed this article and want to receive more valuable industry content like this, click here to sign up for our FREE digital newsletters!
Security Is Our Business, Too
For professionals who recommend, buy and install all types of electronic security equipment, a free subscription to Security Sales & Integration is like having a consultant on call. You'll find an ideal balance of technology and business coverage, with installation tips and techniques for products and updates on how to add sales to your bottom line.
A free subscription to the #1 resource for the residential and commercial security industry will prove to be invaluable. Subscribe today!