Sage Integration Enters Market With Goal to Solidify National Footprint
Newly appointed COO John Nemerofsky discusses the rebranding of the combined operations of AYSCO Security Consultants and DTS Security.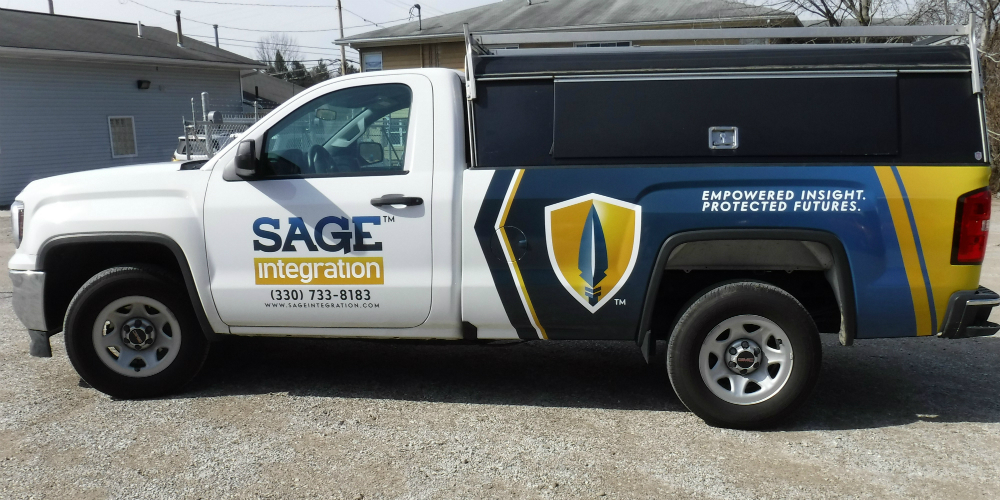 KENT, Ohio — Meet the newest entrant to the systems integration community, Sage Integration. The company, based here, officially hung out a shingle earlier this month following the merging and rebranding of AYSCO Security Consultants and DTS Security, two leading regional providers under the umbrella of Talisman Capital Partners.
Leadership at the newly established company has set its sights on creating a national footprint by way of organic growth and acquiring other regional systems integrators. Sage will leverage the financial might of Talisman Capital to pursue its strategic growth initiatives. Based in Columbus, Ohio, the private investment firm manages the wealth of the Walter family, whose patriarch Robert Walter created Cardinal Health in the 1970s. Publicly traded since 1983, the multinational health care services company is among the highest revenue generating companies in the United States.
Security industry veteran John Nemerofsky recently joined the Sage Integration executive team as COO to spearhead the rebranding effort and help guide the company forward. Nemerofsky, a member of SSI's editorial advisory board, initially served as a consultant to AYSCO following his July 2019 departure from CGL Technologies, where he served as president for more than three years.
AYSCO, a vision analytics and Cloud-based access control specialist founded by Rod Bragg, was acquired by Talisman Capital in 2018. A deal for Atlanta-based DTS Security, led by its president, Rick Leighton, followed in 2019. Bragg and Leighton remain with Sage Integration as director of operations and director of sales, respectively. The Sage leadership team is headed by CEO Eric Frasier, who has held executive-level positions at global investment management companies and has led several private companies.
"When I was consulting and they wanted me to come on board, my decision really got made because Eric made it clear he really wanted to transform the customer experience by empowering our employees like never before," Nemerofsky tells SSI.
That theme of empowering employees would eventually lead to a central focal point in rebranding the combined AYSCO and DTS organizations. "As we started to talk about Sage and what we wanted to convey — you see the logo, it is a spear," Nemerofsky explains. "We want the employees to be our tip of the spear, so they're empowered to deliver best results to the customer. We drive that message every day to empower them to make decisions and take care of the customer."
A fast-evolving marketplace and increasing sophistication around integrating physical security and cybersecurity solutions is transforming how customer satisfaction is attained. To achieve new levels of competencies and exceed customer service expectations, Sage is implementing a series of customer experience measurements. These include the Net Promoter Score (NPS) management tool for every service call and installation. Based on an index ranging from -100 to 100, the NPS measures the willingness of customers to recommend a company's products or services to others.
"Measuring efficiencies and utilization and customer satisfaction are key to what we do," Nemerofsky says.
With around 60 employees, Sage Integration staffs brick-and-mortar locations in Kent, Ohio, and Atlanta. From the formerly branded AYSCO office in Kent, the company services access control and surveillance systems at thousands of substations, many of them unmanned, for FirstEnergy Corp., along with supporting the electric utility's corporate offices. Other key enterprise clients include Home Depot, a customer relationship first garnered by Leighton at DTS. Now under the Sage brand, technicians service not the retailer's big box stores, but its 65 corporate campuses across the U.S. and in 19 other countries.
"The corporate campuses have safe harbor areas with bullet-resistant glass and Kevlar-lined walls.  They're putting in bomb detection, X-ray machines for mail trucks and box trucks and tractor trailers. Before the mail gets delivered, it's already scanned to see if there's anything to detect," Nemerofsky says. "So that's some of the uniqueness that's come along with DTS, and we also have a great sales leader in Rick Leigthon, who worked with me back at Stanley Black & Decker."
In all, about 40% of the integrator's employees are embedded within the organizations of its largest end customers. Nemerofsky says this helps the technicians to equally share a client's commitment to risk management. And by being onsite, Sage employees are ready to solve potential problems, oftentimes before they occur.
"What we want to continue to do is embed ourselves into our clients operations so we understand their security operations," Nemerofsky explains. "We just don't want to be adding cameras and card readers and not ask, 'Do you understand why we're adding devices?'"
The company has assigned staffers to an "innovation team," which is charged with scrutinizing new technologies and serve as a differentiator for the company, Nemerofsky says. The team meets each month with the goal to identify technologies that are going to solve customer pain points. "So whether it's bomb detection for mail trucks, drones or anti-drone technology, facial technology, we're always trying to solve for our clients' problem."
M&A, Organic Growth Plans
The combined companies that now represent the whole of Sage Integration are forecast to achieve revenues north of $40 million in 2020. Moving forward, the integrator's organic growth plans are being led by Leighton who currently manages a handful of salespeople. Plans call for him to be allocated an additional 10 sales professionals by the end of the year to focus on market niches such as pharmaceuticals, data centers, critical infrastructure, senior living, financial, higher education and healthcare.
The company's official first day of doing business as Sage Integration was March 2. A launch celebration with the entire executive team and invited guests was planned to be held during ISC West, which was postponed due to the coronavirus crisis. During ISC West, the company had scheduled meetings with several regional integration companies to discuss potential acquisitions. The expectation was to consummate two to three deals by the end of the year.
"We knew part of our strategy to grow this would be to No. 1 acquire companies that have the same culture we do," Nemerofsky says, "and that's really having that passion to exceed customer expectations and empower the employees."
As a member of PSA Security Network, the global systems integration cooperative, Sage subcontracts with other installing security contractors at job sites around the U.S. and elsewhere. The company will continue to look for integrators to partner to assist in serving clientele as needed.
"As we work nationally and globally with our clients we're always looking for partners that are certified that care about taking care the customer and are like-minded," Nemerofsky says. "We are part of PSA's National Deployment Program, so we use that heavily every day to find certified integrators in new areas."
Coronavirus Havoc
How the calamitous effects to the U.S. economy caused by the spread of the COVID-19 disease alters the company's strategic growth initiatives remains to be seen. But Nemerofsky says Sage is fortunate to have solid financial backing with strong processes in place.
"That allows us to continue moving forward with discussions to acquire regional integrators that are a good fit with our business model and culture. Of course, we will have to closely monitor our balance sheets, but I feel confident we are in better shape to weather this crisis than virtually any other integration firm in the U.S.," he says.
Nemerofsky, a 30-year industry veteran, said he expects to see a number of integrators, and some manufacturers, that many not survive the tumult.
"The only time that comes close to what we are seeing now was the Great Recession of 2008. It was a very difficult time as organizations canceled or severely reduced their security projects.  The industry needed two years to get started on the way to recovery," he says. "We need to see how long this crisis lasts before we can make any estimates about how long the it may take to recover this time."
If you enjoyed this article and want to receive more valuable industry content like this, click here to sign up for our FREE digital newsletters!
Security Is Our Business, Too
For professionals who recommend, buy and install all types of electronic security equipment, a free subscription to Security Sales & Integration is like having a consultant on call. You'll find an ideal balance of technology and business coverage, with installation tips and techniques for products and updates on how to add sales to your bottom line.
A free subscription to the #1 resource for the residential and commercial security industry will prove to be invaluable. Subscribe today!