The Best and Worst Police Response Times of 10 Major U.S. Cities
A new report reveals which major cities have the best and worst police response times, as well as police response times based on the type of crime.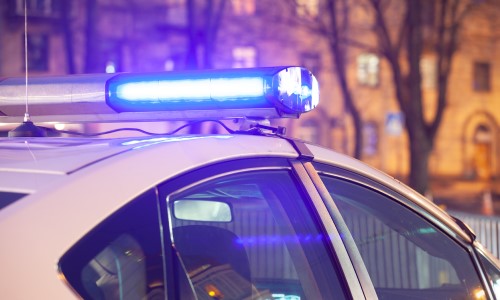 Residential smart home and security website Safe Smart Living has released a report that reveals which major U.S. metro cities have the best and worst average police response time.
The rankings are based on publicly disclosed reports but the data years differ widely, based on when it was compiled in each city, according to the website. For this reason, some major U.S. cities are not included in the list.
A number of factors can determine police response time. Most police departments have a response list that ranks different types of emergencies from high to low, with top priority going to callers who are in need of assistance due to a life-threatening emergency.
Other factors can include the number of incoming calls at the time of your call, number of officers available to respond and number of officers needed to respond to a specific situation.
Best and Worst Police Response Times
Below are 10 major U.S. cities ranked from best to worst based on police response times. Included is analysis from Safe Smart Living:
1. Chicago (kind of…)
Chicago has a reputation for being a high crime city, however, they have been able to keep police response times for high priority calls down to 3.46 minutes. We were unable to find their average response time across all 911 calls, so we hesitate to praise Chicago as the most responsive city overall.

1. Los Angeles
Los Angeles tops our list for most responsive city with a reported average police response time of 5.7 minutes. This is significantly better than that reported by any other city we researched.

2. Seattle
7 minutes is the average response time to priority calls in Seattle. However, according to the Seattle Times, they are missing that mark when responding to certain areas and certain report types, including domestic violence.

3. Dallas (TIE)
Even though Dallas strives to keep response times under 8 minutes, they are averaging just over 8 minutes for the highest priority calls.

3. Miami (TIE)
The Miami Dade Police Department has made it a priority to work toward a goal of an 8 minute response time. High priority calls are currently averaging just over 8 minutes.

4. New York City
New York City has an average police response time of 9.1 minutes. Serious crime response was shown to be much quicker at 4.6 minutes, but for non-critical situations, the response time is 13.3 minutes.

5. Atlanta
The City of Atlanta has improved police response times by diverting medical calls to a local hospital for dispatch. That being said, the average response time is still 9 minutes and 35 seconds.

6. Houston
Houston's average police response time for all major crimes has increased in the last 5 years. The most serious calls now average 10 minutes.

7. Detroit
Detroit has been working hard to reduce their police response time. At its worst, in 2013, it was over 50 minutes. More recently, in 2018, the time was down to 12 minutes.

8. Denver
Average police response times are improving in Denver. However, they are still higher than in most cities. Between 2013 and 2016 response times for priority calls went from just over 15 minutes to just under 13 minutes.
Below is a breakdown of police response time based on the type of crime.
Safe Smart Living also found that the average police response time for active shooter events average three minutes around the country.
Safe Smart Living included the following note with its rankings:
There's no fair way to truly compare average police response times by city or metro area. Why? There are simply too many city-specific factors that affect response times. Some police departments, for example, cover much larger geographical areas; while others experience more traffic.
How to Decrease Police Response Time
Video verification is a beneficial solution for both end users, law enforcement and security dealers. Video verification can result in a lower false alarm rate, and in some areas, move a 911 call up a police's priority list. It also provides valuable RMR to security professionals.
Overall, video verification provides:
more actionable data for monitoring operators
greater control and access for end users
better intel for law enforcement to respond, and ultimately keeping them safer
Police departments around the country are also doing their part to improve response times and overall efficiencies.
The Hartford, Conn. police department utilizes a combination of cameras, open platform software and analytics to save time and maximize its effectiveness.
Detroit's Project Green Light surveillance program has resulted in a 50% reduction of crime in pilot groups and has since expanded to over 100 locations.
If you enjoyed this article and want to receive more valuable industry content like this, click here to sign up for our FREE digital newsletters!
Security Is Our Business, Too
For professionals who recommend, buy and install all types of electronic security equipment, a free subscription to Security Sales & Integration is like having a consultant on call. You'll find an ideal balance of technology and business coverage, with installation tips and techniques for products and updates on how to add sales to your bottom line.
A free subscription to the #1 resource for the residential and commercial security industry will prove to be invaluable. Subscribe today!
6 Responses to "The Best and Worst Police Response Times of 10 Major U.S. Cities"