Top 10 Surveillance Videos of the Week: Intense Car Robbery Caught on Camera
Other top surveillance videos of the week include a runaway van, a vandal getting some much deserved karma and more.
Photos and Videos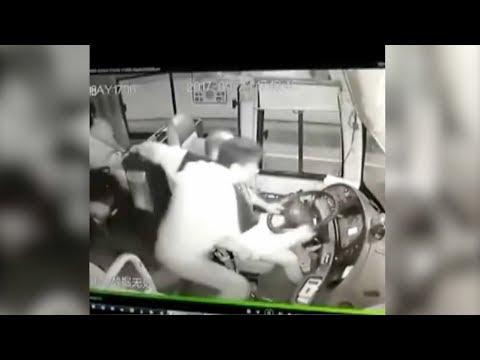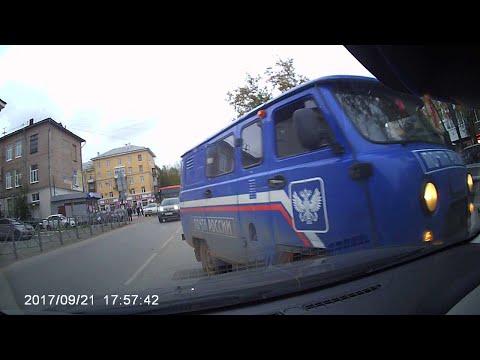 View Slideshow
In this week's Top Surveillance Videos…
This week's featured video contains a valuable lesson: Don't test drive a car with strangers.
A man and his father were driving two men interested in buying their car. Suddenly, the two men pull out their guns.
A dash cam shows the two men attempting to grab valuables off the father and son after ordering the car to stop.
The father tries to escape and call for help but the men grab on to his shirt and refuse to let go.
Eventually the son flees the car, followed by everyone else. He's able to shove one of the robbers into the car and disarm him, holding him until police could arrive. The other escaped by foot, according to the Daily Mail.
Also this week…
It takes some real guts to mock a police officer. Luckily for one would-be robber, a certain police officer wasn't in the mood for a chase.
Surveillance footage from a convenience store in Arizona shows the suspect mocking the officer as he stands in the doorway, even pulling off his mask.
For some reason the police officer didn't document the incident, acting as if it never happened.
Make sure to check out these surveillance videos, plus a runaway van, instant karma for a store vandal and much more!
Security Is Our Business, Too
For professionals who recommend, buy and install all types of electronic security equipment, a free subscription to Security Sales & Integration is like having a consultant on call. You'll find an ideal balance of technology and business coverage, with installation tips and techniques for products and updates on how to add sales to your bottom line.
A free subscription to the #1 resource for the residential and commercial security industry will prove to be invaluable. Subscribe today!