Top 7 Surveillance Videos of the Week: Clerk Uses Pipe to Fight Off Armed Robber
Other top surveillance videos include a deer strolling through a dorm, gunfire at a block party and more.
Photos and Videos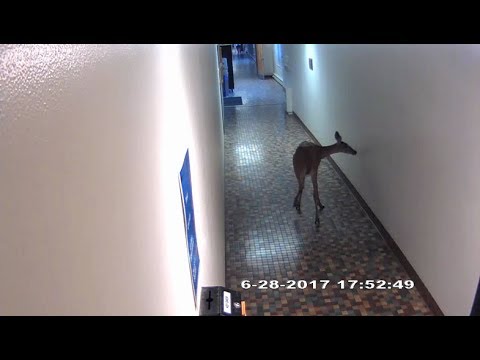 View Slideshow
It takes a certain amount of bravery to work at a convenience store. I mean, is there any other type of business that gets robbed more often?
That being said, it takes even more bravery to fight off an armed robber.
Surveillance footage from a convenience store in Texas shows one clerk who got creative when a man walked in holding a large knife.
After the robber ignores the clerk's request to leave, he pulls a large pipe out from under the counter. A small struggle ensues before the suspect eventually leaves.
Make sure to check out the rest of this week's top surveillance videos which include animal intruders, dirt bike thieves and more!
Security Is Our Business, Too
For professionals who recommend, buy and install all types of electronic security equipment, a free subscription to Security Sales & Integration is like having a consultant on call. You'll find an ideal balance of technology and business coverage, with installation tips and techniques for products and updates on how to add sales to your bottom line.
A free subscription to the #1 resource for the residential and commercial security industry will prove to be invaluable. Subscribe today!