Top 10 Surveillance Videos of the Week: Paranormal Activity Caught in Pub
Other top surveillance videos of the week include a ghost making a mess of a school, a samaritan stopping a bank robbery and more.
Photos and Videos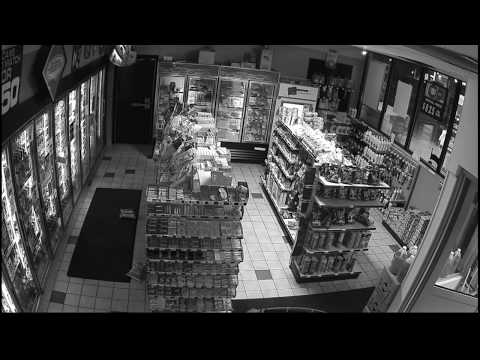 View Slideshow
In this week's Top Surveillance Videos…
In honor of Halloween coming up, I made sure to include some spooky surveillance videos in the spirit of everyone's favorite unofficial holiday.
We've mentioned before how pubs serve as important gathering places in British communities. We now know that ghosts feel the same way.
The owner of Tyler's Kiln in England put together a compilation of surveillance footage that shows objects mysteriously moving.
Staff have also reported shadows passing doors, glasses flying off shelves and lights mysteriously turning on.
"I'd always heard stories about the pub being haunted, and staff are always talking of hearing footsteps when no one else is around," owner Allister Collins told the Daily Mirror.
"There's also a cold spot immediately in front of the bar, even with full heating on. Customers regularly move from that spot due to the lower temperature."
Also this week…
I think everyone can agree that when you're eating in a restaurant, the last thing you expect is to be run over by a car.
Diners in Maryland found themselves trapped between the ceiling and tables when a car suddenly smashed through the side of the building.
Miraculously, no one was hurt, which is surprising after watching the footage.
Make sure to check out these surveillance videos, plus more spooky happenings, an emergency plane landing and more!
Security Is Our Business, Too
For professionals who recommend, buy and install all types of electronic security equipment, a free subscription to Security Sales & Integration is like having a consultant on call. You'll find an ideal balance of technology and business coverage, with installation tips and techniques for products and updates on how to add sales to your bottom line.
A free subscription to the #1 resource for the residential and commercial security industry will prove to be invaluable. Subscribe today!