ASSA ABLOY's Stacy Deveraux on Thinking Beyond Traditional Openings, Mobile Advances
Stacy Deveraux, president, Electromechanical Solutions Group, ASSA ABLOY Opening Solutions, speaks about access control trends, the definition of success and more.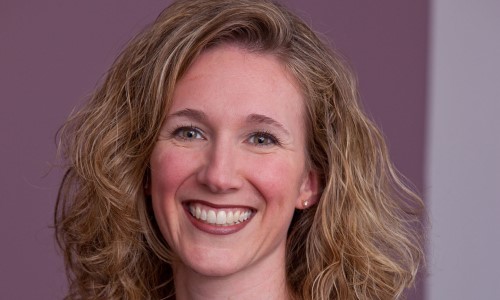 SECURE Perspectives is a monthly column by the Security Industry Association (SIA) profiling women in the security industry. This column is part of SIA's Women in Security Forum, an initiative to support the participation of women in the security field through programs, networking and professional growth events and thought leadership opportunities.
For this edition of SECURE Perspectives, SIA spoke with Stacy Deveraux, president, Electromechanical Solutions Group, ASSA ABLOY Opening Solutions.
SIA: How did you get into the security industry?
Stacy Deveraux: Thanks to great people and good opportunities, I have been fortunate to develop a successful and fulfilling career in security. Like many people, I wasn't specifically looking to get into the security industry. I was introduced to my first opportunity while in grad school at Bowling Green University. A friend told me about an internship program that led to a leadership program, which then opened the door to more career and business opportunities. Where I am today started with a friend's recommendation that led me to meeting some of the most incredible people in this industry who have embraced me, helped me and mentored me.
How does your organization serve the industry?
The ASSA ABLOY Group is the global leader in access solutions. Every day, billions of people around the world use our products and services to access physical and digital places securely. The ASSA ABLOY Electromechanical Specialties Group is known as leading manufacturer of electromechanical access control products including electric strikes, cabinet locks, magnetic locks, power supplies, exit devices and narrow stile aluminum door hardware. In 2019, we expanded our portfolio offering with the acquisition of LifeSafety Power.
What is your current role?
I am the president of ASSA ABLOY Electromechanical Solutions Group, responsible for 375 employees who drive results, advance customer satisfaction and strengthen partnerships for four multi-million-dollar access control brands.
What types of job functions do women fill in your company? Is there diversity of roles in your company, or do women gravitate toward certain job functions?
I have the pleasure of working with incredible female colleagues across all levels and departments throughout ASSA ABLOY. Within our particular group, women serve in a variety of roles to achieve business success, including finance, sourcing, product management, project management and more.
With more and more data that shows diversity makes a better workforce, what opportunities do you see for women in the security industry? What impediments do you see for achieving this, and what could remedy some of these impediments?
ASSA ABLOY strives to create leadership and development opportunities to acquire and retain a diverse workforce. I am proud to have been mentored by strong, gifted female leaders at ASSA ABLOY. Diversity brings an incredible dimension to any organization. It is healthy to include varied perspectives in order to create balance and foster a dynamic spirit of collaboration. The security industry has a place for women. Through internships, mentorships and cultivating opportunities, we can help women know this is a great industry where their talents and careers can flourish.
What do you see as important trends in the industry?
We live in an increasingly mobile and fast-paced world. We want information, and we want it now. We've all come to expect technology to make our lives easier. Virtually all of us depend on our smartphones. Why should access control be any different? Mobile advances will impact not only the products we develop, but also how our industry interacts on all levels.
The rate of innovation, advances in technology and amount of information available to all of us can be overwhelming. Fundamentally, it's our job as a manufacturer to simplify doing business with us as much as possible. We're working hard to continue to deliver quality products while supporting customers with top-notch service, training and comprehensive warranty coverage.
More specifically, what trends are you seeing in your company's space of electronic security hardware manufacturing?
One of the biggest trends in security locks and door hardware is thinking beyond the traditional opening. More than just doors need to be secured; openings of all sizes from the smallest of drawers to the largest of entryways and everything in between such as enclosures.
Another trend is the demand for intelligence at the lock and in power systems. No longer are locks and door hardware about who gets into and out of an opening. Access control can help detail what's happening at the opening. For instance, intelligent power supplies offer the ability to remotely monitor your power system while notifications alert you to potential problems, allowing you to take a more proactive approach to security.
What are the top challenges your company has faced in the last year?
COVID-19 has challenged organizations around the globe. We've had to revisit our strategies and prove to ourselves that we can adapt in this rapidly shifting world. Status quo is not enough. We must be nimble and pivot quickly to address employee, customer, business and industry needs.
What are the biggest opportunities your company — and the industry — are seeing?
COVID-19 offers us the opportunity to reflect on our mission and the value we bring to our customers. Are we living up to our commitments? Are we following our guiding light strategies while tactically executing daily to take care of our team? If we stick to our core values and focus on delighting our customers, we can emerge from this stronger than ever.
What do you hope the SIA Women in Security Forum can achieve for the security industry?
Awareness. We have to find a way to get the word out about opportunities for women in security. We can help create meaningful connections in order to support each other. We can encourage companies in our industry to be more intentional about recruiting female talent. This is an industry worth joining — it is full of opportunity.
What is your best advice for women in the industry?
For me, it's all about people: my mentors, the friendships and the partnerships I've developed. Focus not just on what people can do for you, but what you can do for them.
Live by your beliefs and standards. Don't compromise who you are. Stand by your personal values especially in the face of adversity. Do what you believe is right.
Be focused. Work toward results that show your value while empowering and bolstering others.
Who or what was the strongest influence in your career?
I have been so fortunate to have so many mentors, male and female, who have made such a huge impact in my life. I'm honored to call them my friends today. From the leaders who recognized my potential as a young professional to colleagues who helped me navigate the industry and business world to seasoned veterans who pushed me personally and professionally, they've helped me recognize that if you take care of people, people will take care of you.
How do you define success?
Success is delivering on commitments made to others: our employees, our stakeholders and our customers. When I look back on my career, I will have been successful if I've done a good job taking care of the people I'm responsible for leading and the customers I'm responsible for serving. I have the privilege of leading a group of talented, hardworking people. What will matter to me is if I've made a difference in their lives. At the end of the day, it will be stories that people can tell about me being a real person and making a difference in their lives.
What would you say to new upcoming women in the industry?
Be a self-starter. Seek new opportunities to learn and grow. Be willing to take risks when opportunities come your way.
Be humble, and be coachable. Focus on people. Be open to all the wonderful people you're going to meet throughout your career. Everyone you meet has something to teach you.
If you enjoyed this article and want to receive more valuable industry content like this, click here to sign up for our FREE digital newsletters!
Security Is Our Business, Too
For professionals who recommend, buy and install all types of electronic security equipment, a free subscription to Security Sales & Integration is like having a consultant on call. You'll find an ideal balance of technology and business coverage, with installation tips and techniques for products and updates on how to add sales to your bottom line.
A free subscription to the #1 resource for the residential and commercial security industry will prove to be invaluable. Subscribe today!