Analyzing How Analytics Can Enable New Business
Now in the mainstream, video content analysis continues to open newfound revenue opportunities across a wide range of vertical markets.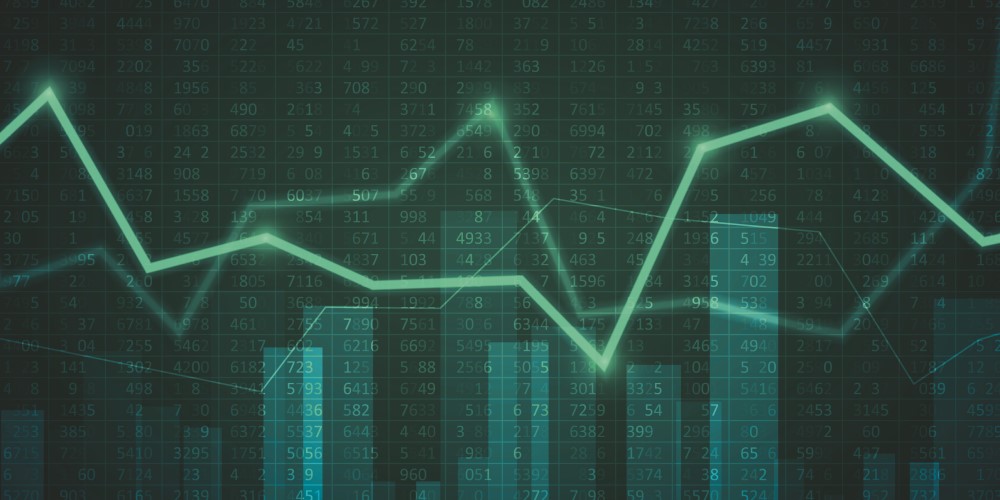 In recent years the advent of video analytics has made a significant difference not only from a security performance perspective, but also where it comes to a security integrator's earning potential.
Perhaps one of the biggest reasons for this is the enormous potential for Big Data processing combined with the removal of the human element.
"Imagine purchasing a medical research book without an index where terms and keywords can quickly be referenced. Chances are you would not find the explanation you need to have access to," suggests Marc Cohen, director of operations for Miami-based Eyeson Digital. "Integrating video with events, as in a POS [point of sale] system, allows the video to be indexed and quickly found. But that alone will not reduce the time needed to gain actionable insight."
This is especially true in the case of retail where video analytics can provide actionable data that can be used by marketing to determine foot traffic patterns and thus maximize profits. The return on investment (ROI) for a grocery store can be significantly higher using video analytics.
The savvy integrator also can sell or lease additional cameras along with the data that these cameras provide. In turn, the client can deliver actionable marketing data to specific vendors for a price.
"A well-designed analytic system will incorporate traffic counting, the heartbeat of any store. For example, the Eyeson dashboard takes the traffic counts and displays them as a percentage of transcription descriptions," Cohen explains. "Now the owner or manager can see for every 100 visitors they may have 15 transactions, two returns and six voided sales. The traffic patterns can be used to compare against new product introductions, new store personnel, sales, ad campaigns, social media activity, etc. More important, the effectiveness of the company's strategic objectives can be measured here."
This is only the beginning of an extremely rewarding relationship between humankind and intelligent machines, providing installing security contractors with potentially lucrative income. To cease upon this burgeoning market, read on to gain a foundational understanding of how analytics software is providing revenue streams from diverse applications.
Nature of Video Analytics
An essential question for an integrator to pose and discuss with the end customer is, What is video analytics and should you consider using it in your organization's video surveillance system?
Consider this straightforward definition of video analytics, courtesy of freedictionary.com: Video content analysis (also video content analytics) is the capability of automatically analyzing video to detect and determine temporal events not based on a single image. As such, it can be seen as the automated equivalent of the biological visual cortex.
In practice, video analytics makes it possible for security personnel to effectively monitor thousands of cameras without watching all of them at the same time. Chicago, for example, is said to have more than 24,000 security cameras deployed throughout the city.
In a practical sense, how can anyone sit and watch that many cameras and do an effective job doing it? The answer is no one can, and that's where video analytics comes into play.
The technology makes it possible to monitor each and every one of those cameras. The system is programmed to "watch" for certain kinds of movement within specified areas, and to look for certain kinds of behavior by human targets. When an event is perceived by the video analytics software, the camera or video management system (VMS) will alert security of the problem.
"We have a large-scale commercial account in enterprise healthcare. The application developed from telemedicine and the enterprise as they grew, having many dissimilar systems and not able to standardize between what is currently six full hospitals," says David Lawton, security and fire technician with Johnson Controls. "The use was developed to cut down and become more efficient in patient cases — fall risk, etc. — where a sitter would be required to be present in a patient's room at all times. We do not record any video due to HIPAA."
Not only does this assure an immediate response when a patient attempts to leave their bed, for example, but it saves the client a ton of money because they don't have to hire a ton of people to do this.
Prepackaged & Programmed
Today, the security market is ablaze with news of "enhanced video analytics." This new approach to Big Data analysis provides advanced warning and real-time notification of pending events.
"We have several projects in diverse market segments, including chemical manufacturing plants with National Security Agency [NSA] oversight, that currently utilize our video analytics," says Jon Harden, owner of Mounds, Okla.-based Midwest Technology. "The video analytics provide seven-day, 24-hour perimeter protection along with an automated audio warning system, which also provides customized prerecorded messages that deter robbery, vandalism, dumpster divers and more."
In addition, because enhanced analytics involves custom programming, this technology provides a more flexible, stable video platform through which to integrate new cameras with legacy systems and other building subsystems.
This also allows for advanced programmed responses, including notification to all appropriate parties and organizations in a timelier manner than was heretofore possible using older camera technologies equipped with prepackaged, programmed analytical software.
"One of our customers, a nationally recognized farm and garden retailer with over 60 locations, is utilizing our video analytics to secure their outdoor merchandise, as well as provide advertising to potential customers to return during their normal business hours," Harden says. "Midwest Technology was recently awarded a multi-store contract based on our ability to provide this level of video analytics."
On the whole, cameras equipped with advanced video analytics effectively extend the overall capability of existing legacy camera systems. They also enable security personnel to do more with less, allowing them to more easily integrate with other systems as well as standalone equipment.
Advanced video analytics also assures compatibility as well as a longer lifecycle for newly purchased equipment.
Advanced, Custom Offerings
Now let's delve into "computer vision," which is a field that deals with how computers gain high-level understanding from digital images and video. From the science of computer vision comes advanced video processing that uses a technique akin to how the human brain processes information and learns as it goes.
The power of today's advanced video analytics platform is especially realized where it comes to the job of monitoring a relatively high number of images via multiple image feeds along with additional data points. This requires Big Data processing, especially in regard to "additional forms of data" that involve other sources.
One example: vehicle and personal identification data is collected and tracked via video analytics technology, then it's compared to stored templates previously enrolled in an access control system.
Custom advanced video analytics programming and data processing is designed to extend the inherent function and capabilities associated with a camera system. The intent is to extend a camera's processing capabilities beyond its traditional limits and to also better target events and quickly identify happenings.
Computer vision is one way that video cameras loaded with video analytics software can successfully reach a high level of intelligence. Using computer vision, these cameras can naturally acquire, process, analyze and understand digitized images in ways we can only imagine.
High-dimensional data is extracted from these images, converting them into numerical data that represents the outside world. These data points then are attached to other incoming forms of data to assure the execution of complex, rapid decisions.
Taking Immediate Action
Video surveillance cameras and systems equipped with advanced video analytics are commonly used as an integral part of a facility's security program. There are numerous uses for the technology that makes advanced video analytics a good choice where it comes to systems integration.
An example is the various safety issues that employees are expected to honor on a daily basis. Video analytics can be used in this case to support quality control efforts.
Violations that occur are detected through one or more cameras equipped with video analytics software, which is in turn programmed to notify specific people in the chain of command. This can involve an email; notification via a popup window on a computer display; an actionable, printed report; and other means.
Through real-time event detection video analytics is able to avert an incident that otherwise could prove life-threatening. An example of this feature concerns residential outdoor swimming pools.
Using a video analytics-equipped camera, filters can be programmed in such a manner that when anyone enters through one of several gates, the homeowner is notified through email, an SMS text or an MMS message with both textual information and a picture of the person.
When the outdoor cameras in use contain bi-directional audio, the homeowner can communicate with this person, especially a child, in the hope of averting a potential catastrophe. Among the most common applications for this type of geofencing feature include public spaces, retail, transportation, airports, university & college campuses and government facilities.
Putting It All Together
Probably one of the most compelling reasons to use advanced video analytics cameras for your next install is how they provide enhanced, object-oriented database searches.
Visual searches using a motion-, vector-based graphical user interface (GUI) are also helpful in generating context vectors for use in the actual storage and retrieval of data.
Advanced video analytics cameras also have the ability to generate detailed reports that include vehicles, people and event-detection information. This can include other forms of data other than video images. Where cameras contain temperature sensors, it's possible to include temperature readings at specific times or at the time of recorded events.
Statistical data regarding incidents, accidents and other data that occur in high-crime areas can also be composed using available stored information.
The secret to superior searches is the Big Data analysis platform that a typical video surveillance system is built upon. This can include access control information, alarm data from exit/entry and alarm events and more.
Despite the fact that some mega-sized players have entered the security integration market, there still is lots of cash to be made by any size firm if it 1) understands video analytics, 2) has access to the right equipment, and 3) partners with a knowledgeable programmer who can address the occasional need for customization.
In many cases, manufacturers will perform custom programming, especially where it comes to integrating individual, dissimilar silos typically contained in a commercial facility or campus.
If you enjoyed this article and want to receive more valuable industry content like this, click here to sign up for our FREE digital newsletters!
Security Is Our Business, Too
For professionals who recommend, buy and install all types of electronic security equipment, a free subscription to Security Sales & Integration is like having a consultant on call. You'll find an ideal balance of technology and business coverage, with installation tips and techniques for products and updates on how to add sales to your bottom line.
A free subscription to the #1 resource for the residential and commercial security industry will prove to be invaluable. Subscribe today!
One response to "Analyzing How Analytics Can Enable New Business"