How PSIM Systems Unify Devices to Deliver a Complete Security Solution
PSIMs are in the unique position to be able to correlate information from many different subsystems, from the same family of systems and/or disparate systems.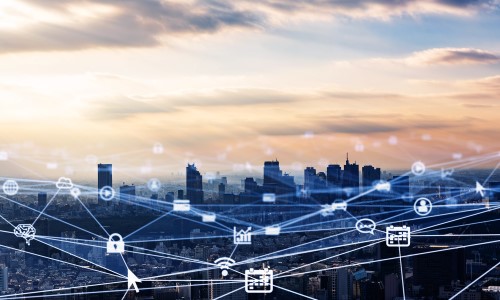 Physical Security Information Management (PSIM) systems are playing Cupid and bringing together multiple systems, including VMS.
"The history of integration software, which includes PSIM, always had at its core the integration of disparate systems. It provided a seamless experience for the operators to monitor the security needs of a facility," says Richard Beard, president and co-founder of Kaplogic Corp. "The PSIM software has evolved to include situational awareness, data mediation, predictive analytics and artificial intelligence."
Below, Beard shares his expertise and details some of the latest PSIM advancements:
Situational awareness requires a minimum of three components: the right alarms or notification (data), the right human/machine interface (not limited to graphics and maps) and pertinent information (workflow) regarding the incident to make timely decisions.
A workflow can be very complex but to the operator it must be straightforward and easy to understand. To allow for the whole scope of the situation to be assessed by the operator, it must provide the ability to activate different branches of the workflow tree based on additional information provided by the operator or other sensors/alarms.
Data regarding the incident must be easily accessible, in a straightforward manner. PSIMs are in the unique position to be able to correlate information from many different subsystems, from the same family of systems and/or disparate systems.
These subsystems include but are not limited to access control, video management systems, intrusion detection systems, fire and life safety, industrial controls, IoT, IT and building management. This broadens the data points that are available for analysis.
By utilizing data analysis and machine learning, complex cause and effect relationships can be uncovered. Standard operating procedures can then be presented to operators giving them additional information and tools to assess and respond to situations more effectively and efficiently.
PSIMs can bring additional integration to devices that may not typically sit inside of the security space. A PSIM can interface with security devices on the property, and with intelligent solutions such as traffic sensors, traffic signals and license plate recognition as you might find in a smart/safe city.
Other new devices, like drones equipped with video, are providing greater opportunities to extend the security footprint. Operators can now determine if a suspect in a remote area is a real threat or benign.
An open platform allows the PSIM manufacturer to add new functionality or new features that the manufacturer of the subsystem did not have the resources to create or had not conceived of. This creates greater end user customer satisfaction without compromising the original subsystem.
PSIM manufacturers are responsible to provide information to integrators on a regular basis detailing the why, what and how of PSIM. The content provided must meet the needs of their customers.
The PSIM manufacturer and integrator must understand the pain points of end users and then communicate the features and functionality of the PSIM which address these points of pain. The PSIM manufacturer needs to teach the integrator how to demo the features and give them the tools to deliver the demo.
For integrators to effectively understand PSIM software, there must be a strong relationship with the PSIM manufacturer who has the content needed to effectively meet the needs of their customers.
If you enjoyed this article and want to receive more valuable industry content like this, click here to sign up for our FREE digital newsletters!
Security Is Our Business, Too
For professionals who recommend, buy and install all types of electronic security equipment, a free subscription to Security Sales & Integration is like having a consultant on call. You'll find an ideal balance of technology and business coverage, with installation tips and techniques for products and updates on how to add sales to your bottom line.
A free subscription to the #1 resource for the residential and commercial security industry will prove to be invaluable. Subscribe today!