Top 9 Surveillance Videos of the Week: Hatchet-Wielding Robber Foiled by Armed Clerk
Other top surveillance videos of the week include a pool rescue, a hazmat suit-wearing stalker and much more.
Photos and Videos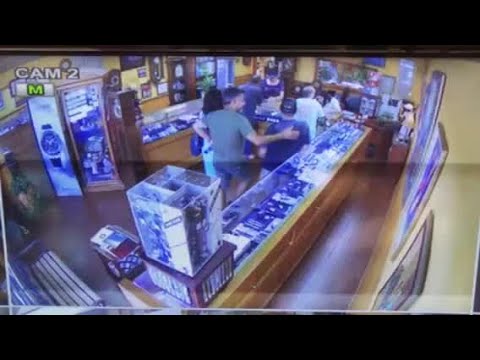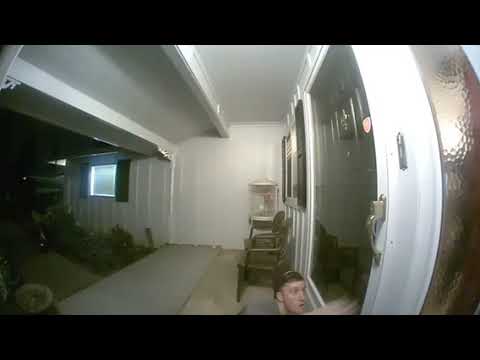 View Slideshow
In this week's Top Surveillance Videos…
If you work at a convenience store, you must be okay with the fact that you are going to be robbed at some point, right?
It's probably safe to assume the clerk at this Oregon convenience store made peace with that fact, however, he also made sure he was prepared.
Surveillance video shows a man casing the store. He then enters and pulls out a hatchet as he approaches the counter. Without hesitating, the clerk then pulls a gun from his waistband.
The suspect gives up without hesitation as the clerk calls the police. Facing desperation, the suspect eventually makes a run for it.
Also this week…
Summertime means fun by the pool. However, pools can be dangerous to children and those that can't swim.
Surveillance video from an Atlanta apartment complex caught the moment a 3-year old jumps into the pool in a circular float and flips over, trapping her upside down beneath the water.
Fortunately, her older sister was watching and jumped into the pool to save her. Body cam footage shows the moment a police officer arrived and resuscitated the young child.
Make sure to check out the rest of this week's top surveillance videos which include a deadly landslide, an ATM theft and more.
Security Is Our Business, Too
For professionals who recommend, buy and install all types of electronic security equipment, a free subscription to Security Sales & Integration is like having a consultant on call. You'll find an ideal balance of technology and business coverage, with installation tips and techniques for products and updates on how to add sales to your bottom line.
A free subscription to the #1 resource for the residential and commercial security industry will prove to be invaluable. Subscribe today!