Top 9 Surveillance Videos of the Week: Woman Steals 12-Foot Tall Skeleton Decoration
Other top surveillance videos include a jewelry store owner that shoots first, footage of the Crimea-Russia bridge explosion and more.
Photos and Videos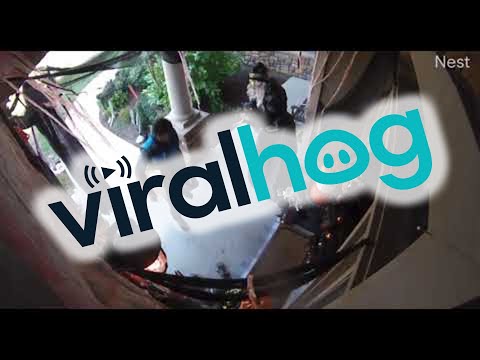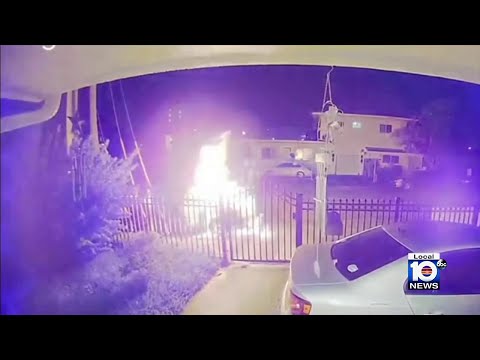 View Slideshow
In this week's Top Surveillance Videos…
Next to Christmas, Halloween is the biggest "decoration holiday" of the year. Unfortunately, there are some out there that just don't have any respect for people's decorations.
We've seen real-life Grinches stealing Christmas decorations, as well as hooligans vandalizing Halloween ones on numerous occasions.
The latest example of the latter comes from Texas. You've probably noticed an increase of 12-foot tall skeletons in front of homes. For whatever reason, these $300 behemoths have become very popular and are hard to find in stores.
That would probably explain why a woman in Texas decided it would be a good idea to steal one from a yard … in broad daylight.
Surveillance video shows her pull the skeleton down and then try to shove it into the back of her SUV. She can only fit less than half the skeleton into the vehicle and though we don't see footage after that, she apparently somehow makes off with it.
Also this week…
A restaurant in California suffered a break-in that saw the suspect enter through a unique spot — its skylight. Surveillance video shows him lower himself down and balance on two bannisters.
He then goes behind the bar and begins drinking from numerous liquor bottles. Employees ended up arriving to the restaurant in the morning to find the suspect passed out on the floor. The kicker? This is the second time the suspect has broken into the business, previously raiding its outdoor bar.
Make sure to check out the rest of this week's top surveillance videos, which include a delivery driver being spooked by Halloween decorations, a car arson and more.
Security Is Our Business, Too
For professionals who recommend, buy and install all types of electronic security equipment, a free subscription to Security Sales & Integration is like having a consultant on call. You'll find an ideal balance of technology and business coverage, with installation tips and techniques for products and updates on how to add sales to your bottom line.
A free subscription to the #1 resource for the residential and commercial security industry will prove to be invaluable. Subscribe today!