Top 9 Surveillance Videos of the Week: Boxing Champ Crashes Ferrari
Other top surveillance videos of the week include the world's worst pizza delivery driver, a destructive deer and much more.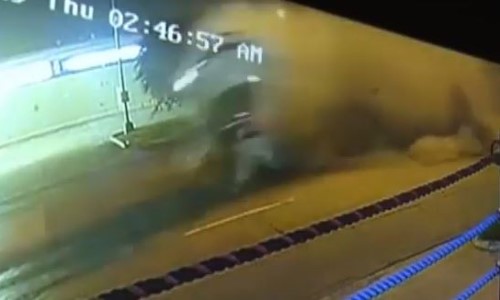 Photos and Videos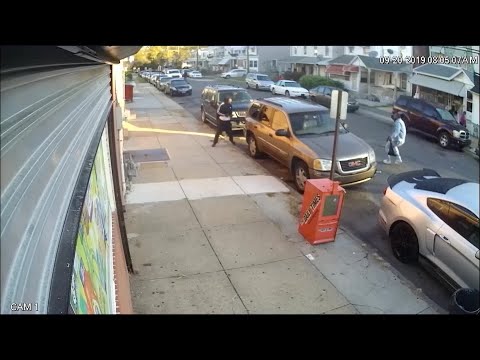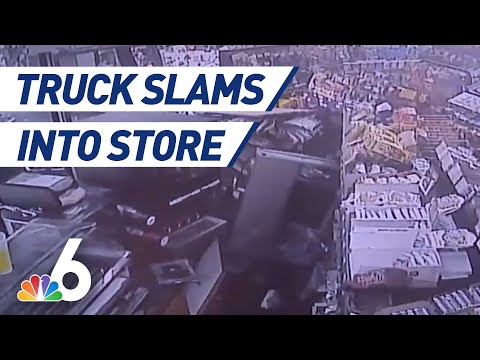 View Slideshow
In this week's Top Surveillance Videos…
There's nothing better than a nice sports car. Ferrari has been producing some of the nicest on the planet for decades. Exotic car owners know, though they're beasts performance-wise, you don't want to do anything with them that may leave a scratch.
If I can offer sports car owners any advice, it would be leave speeding to the race track, otherwise your prized possession may end up like Errol Spence Jr.'s.
The welterweight boxing champion was caught on surveillance video speeding in his Ferrari in downtown Dallas before going airborne and rolling over multiple times.
Despite being ejected from the vehicle (he wasn't wearing his seatbelt), Spence escaped without serious injuries other than some facial lacerations. Police are still investigating the exact cause of the accident.
Also this week…
Staying on theme, a family got more than it expected when it ordered a pizza from Domino's recently. Surveillance video shows the driver approach the gate of the home. He steps out his truck to enter the gate code and accidentally takes his foot of the brake.
The truck the plows through the gate. He eventually attempts to back up but forgets to close his door first, causing it to almost rip off. He then angrily hits the steering wheel causing the horn to beep.
Make sure to check out the rest of this week's top surveillance videos which include a brazen shootout, a neglectful stroller thief and more!
Security Is Our Business, Too
For professionals who recommend, buy and install all types of electronic security equipment, a free subscription to Security Sales & Integration is like having a consultant on call. You'll find an ideal balance of technology and business coverage, with installation tips and techniques for products and updates on how to add sales to your bottom line.
A free subscription to the #1 resource for the residential and commercial security industry will prove to be invaluable. Subscribe today!