Top 9 Surveillance Videos of the Week: Burglars Ransack Home of Baseball Star Yasiel Puig
Other top surveillance videos of the week include a gas station shootout, several robberies, a devastating car wreck and much more.
Photos and Videos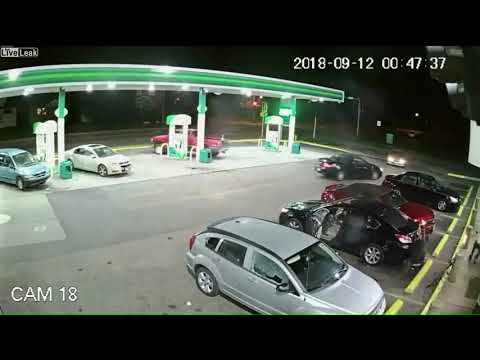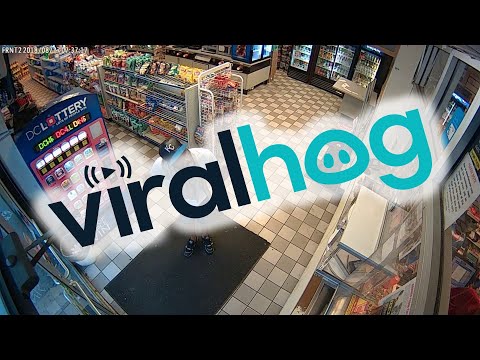 View Slideshow
In this week's Top Surveillance Videos…
Social media can be dangerous, in more ways than one — for example, you may have heard that you should never post when you are on vacation. Though you may want to share pictures of the incredible beach you're relaxing on, that would be akin to sending a message to potential burglars of, "I'm not home, come on in!"
Celebrities love social media. It's an easy way to connect with their fans and promote their brand. However, the frequent posting makes it fairly easy to figure out where they are at all times. This has led to a string of celebrity burglaries across Los Angeles involving stars such as Rihanna and Christina Milian.
Another one of those victims was L.A. Dodgers slugger Yasiel Puig. Home surveillance footage obtained by TMZ shows three suspects ransacking the baseball player's bedroom in search of his safe, despite a very audible security alarm sounding.
Fortunately, ESPN reports that the suspects were arrested earlier this week. Make sure to think twice the next time you post your location on social media.
Also this week…
Distracted driving is the worst. I've brought this up before, but it just blows my mind that there are people out there that think it's okay to look at their phone while speeding down the road in a giant hunk of metal.
A truck driver's dash cam caught the moment a dump truck plows into several cars stopped in traffic. This guy should have his license revoked for the carnage he causes.
Make sure to check out the rest of this week's top surveillance videos, which include a mailman that can't hold his bladder, a serial thief receiving karma and much more!
Security Is Our Business, Too
For professionals who recommend, buy and install all types of electronic security equipment, a free subscription to Security Sales & Integration is like having a consultant on call. You'll find an ideal balance of technology and business coverage, with installation tips and techniques for products and updates on how to add sales to your bottom line.
A free subscription to the #1 resource for the residential and commercial security industry will prove to be invaluable. Subscribe today!