Top 9 Surveillance Videos of the Week: Store Clerk Sleeps Through Theft
Other top surveillance videos of the week include a plane crash, a dog chasing down a package thief and more.
Photos and Videos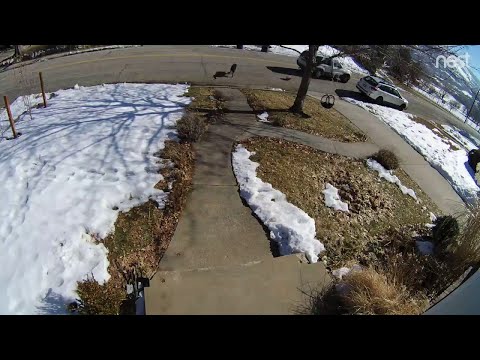 View Slideshow
In this week's Top Surveillance Videos…
It doesn't take much to be a good employee. Just do your job. That's it! Sure, there's different amounts of effort you can put in, but being a "good" employee doesn't require much.
For example, the bare minimum for being a shopkeeper should be don't fall asleep on the job. Unfortunately for one worker in Indonesia, even that seems to be too much.
Surveillance footage shows the man doze off during his shift. A suspicious looking man then enters the store and stares at the slumbering clerk for a while.
He then reaches over the counter and attempts to steal the cash drawer. He struggles and decides to just grab some cash before attempting to take the drawer again.
It then falls, finally waking up the clerk and sending the thief running out of the store. After looking totally confused for a few seconds, the clerk then picks up a sword (!) and chases after the thief.
Also this week…
Many people would do almost anything for their pets, and this teen is no different. Surveillance video shows a hawk swoop down and attempt to fly off with a yorkie puppy.
Its owner comes to the rescue and tries to shoo it away, but when that doesn't work she begins hitting it with a chair cushion, which eventually did the trick.
Make sure to check out the rest of this week's surveillance videos, which include an extremely lucky shopper, a terrible mailman and much more!
Editor's note: The headline has been edited from "Robbery" to "Theft" to better reflect what transpired. 
Security Is Our Business, Too
For professionals who recommend, buy and install all types of electronic security equipment, a free subscription to Security Sales & Integration is like having a consultant on call. You'll find an ideal balance of technology and business coverage, with installation tips and techniques for products and updates on how to add sales to your bottom line.
A free subscription to the #1 resource for the residential and commercial security industry will prove to be invaluable. Subscribe today!