Top 9 Surveillance Videos of the Week: Car Thief Gets Run Over by Own Car
Other top surveillance videos of the week include thieves being scared off by a video doorbell, a car destroying a bakery and much more.
Photos and Videos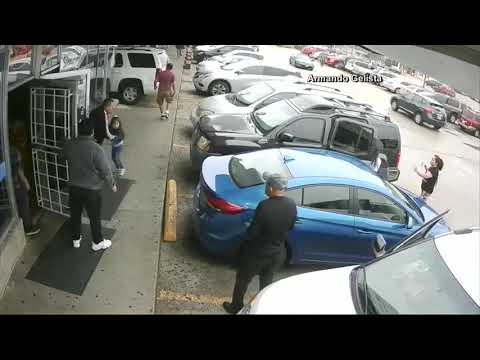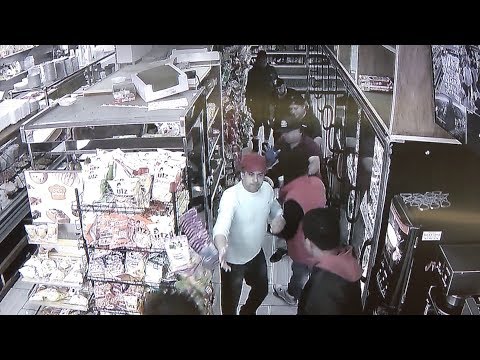 View Slideshow
In this week's Top Surveillance Videos…
If the top surveillance videos of the week have taught us anything, it would probably be that criminals can be pretty dumb.
We've seen them botch robberies, knock each other out, fall through ceilings and so much more. This week, we witness one man get defeated by the very thing he stole.
A car burglar in Oregon lead police on a high-speed chase that promptly ended after the suspect jumped out the car, only to be run over by it and pinned to the ground.
Of course this was caught on a police dash cam. Maybe it's just me, but it's probably never a good idea to run in front of a moving car.
Also this week…
The proliferation of video doorbells has quickly become a huge pain for potential burglars, and massive boon for end users (and security pros).
Not only do these devices help cut down on package thefts, but they record the incidents for all to see. The latest instance shows a man disguised as a construction worker knocking on a door.
He then radios an accomplice who comes over with a screw driver and begins to pry open the door. The homeowner received an alert and tells the suspects, "Get away from the door" — sending them scurrying away.
Make sure to check out the rest of this week's top surveillance videos, which include brave bodega workers, several car crashes and much more!
Security Is Our Business, Too
For professionals who recommend, buy and install all types of electronic security equipment, a free subscription to Security Sales & Integration is like having a consultant on call. You'll find an ideal balance of technology and business coverage, with installation tips and techniques for products and updates on how to add sales to your bottom line.
A free subscription to the #1 resource for the residential and commercial security industry will prove to be invaluable. Subscribe today!