Podcasts
ADT CEO DeVries Details Coronavirus Disruption in SSI Podcast
Jim DeVries, who overcame COVID-19, discusses how the bellwether company has been impacted by the pandemic and why he remains bullish on the future.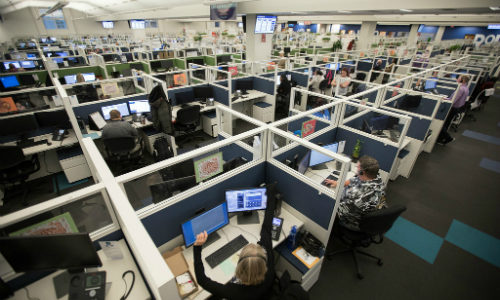 During an extended conversation with SSI, ADT President and CEO Jim DeVries describes how coronavirus lockdown orders posed an "existential threat for us as a company," forcing thousands of monitoring personnel across the nation to work remotely in order to continue uninterrupted service for legions of consumer and business clients.
Recorded for a podcast (see audio link below), the May 21 interview finds DeVries in excellent health weeks after he had been diagnosed with COVID-19. Along with providing insights into the company's initial strategic reaction to the pandemic, DeVries details why he and his executive team are taking a long-view of the crisis.
"We knew there were going to be some very difficult times ahead. And we explicitly made the decision that this wasn't about just the short term, but also really thriving long term. And so we put together a defensive playbook to ensure that we could adequately get through the crisis. But we also wanted to take the opportunity to ensure that we're setting the pins for our future," he explains.
The latter determination meant the company would concurrently draft and implement an offensive game plan in parallel to its defensive execution.
DeVries emphasizes two "north stars" that have guided the company's focus and determination throughout the crisis — a commitment to the well-being and safety of all employees and a commitment to exceeding customer expectations.
You will hear DeVries explain the company's decision to enact voluntary work furloughs, the immediate halting of door-to-door sales, as well as the impact to the company's business segments. He also discusses ADT's plan to be proactive with M&A, key areas of the industry that are likely to be changed permanently, and why he's bullish on the future.


Listen to this podcast using the embedded player below.